Whether you are brand new to the world of SEO or a seasoned pro, a good set of tools can help drastically increase your SEO ranking, and overall website health. They can help save you massive amounts of time spent researching keywords, and provide you with valuable data about your competition.
SEO Powersuite has rightfully earned its place as a top SEO tool suite in the past for its affordability and user-friendly interface. But should you keep using it in 2020?
Our SEO Powersuite review will answer all of your burning questions. So get comfortable and keep reading.
SEO Powersuite Review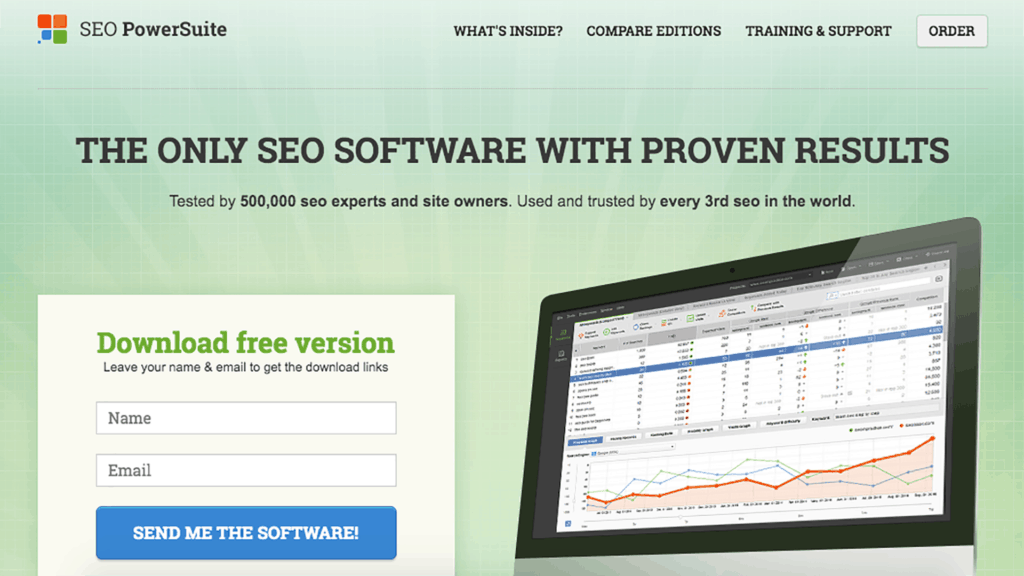 In this review, we will discuss the four tools that SEO Powersuite offers. We will also discuss the different pricing options available. As well as the overall pros and cons of the program as a whole.
What Is SEO Powersuite?
SEO Powersuite is a collection of four SEO tools. These tools are designed to help gauge your overall SEO health. They are Rank Tracker, Link Assist, SEO Spyglass, and Website Monitor.
Below we will breakdown the different aspects and features of each of the tools. As well as the different pricing options available. As well as the overall pros and cons of this software.
Rank Tracker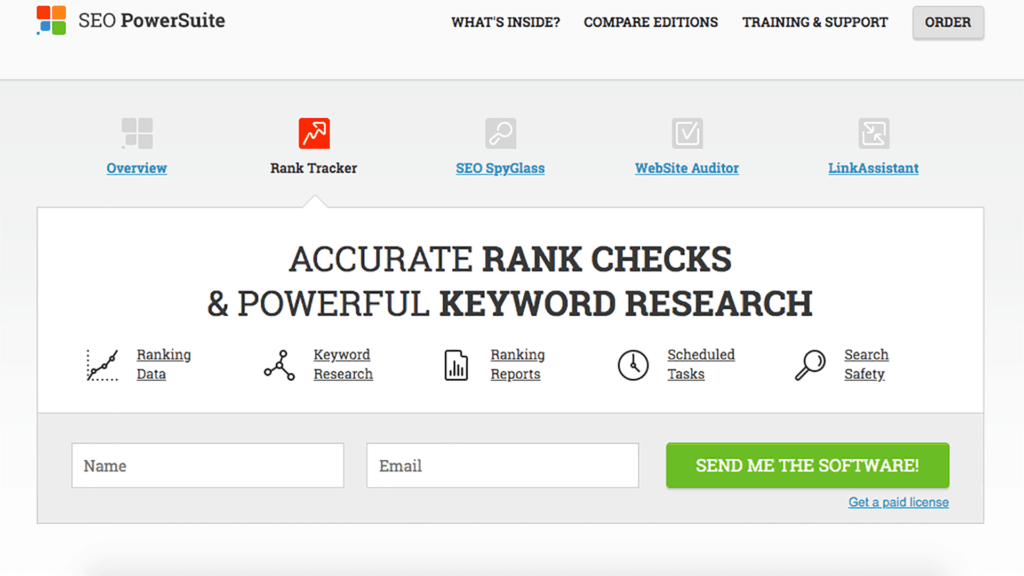 This tool is a tremendous time-saver and provides you with valuable keyword research. When you open Rank Tracker it will prompt you to type in the URL of the website you wish to track. It will then prompt you to enter the keywords you'd like to track for that website.
You can even set up Rank Tracker to automatically research your keywords at a set date and time. This helps you to really streamline your SEO efforts.
Rank tracker will then provide you with data on your keyword ranking, difficulty, and search volume. It checks this information with 327 different search engines to give you a better overall review of your keywords.
It also generates data graphs to show your progress over time. It can also breakdown your current rankings into tangible graphs as well.
It can also show if your website has been hit with a penalty. It can show you the content that is hurting your ranking allowing you to quickly fix it.
Alternatively, this tool can also help you keep a leg up on the competition. You can enter up to ten competitors' websites and see how you compare side by side.
Its keyword gap feature can even show which keywords your competitors are ranking for that you're not. Finding additional keyword opportunities.
Overall this tool can save you tons of time, and help you keep a healthy keyword ranking.
Link Assist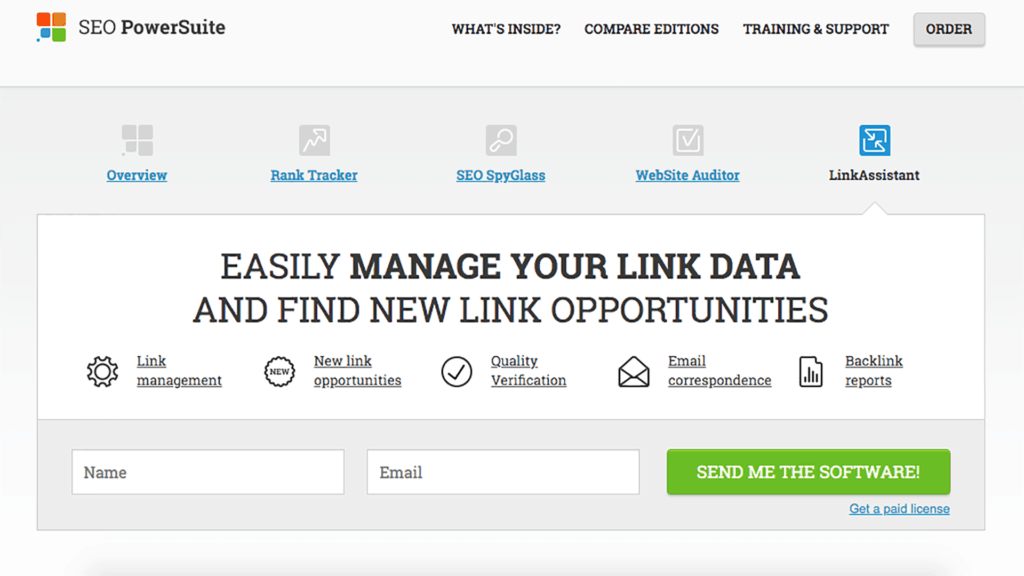 Link Assist is exactly like it sounds. It helps you find other websites in your niche and filters the prospects into different categories. Such as guest posts, blog comments, or social media posts.
Link Assist will also evaluate the quality of the website you're seeking a link from. Saving you the trouble of finding out if a website is an authority the hard way,
You can also reach out to a potential site for a link without leaving the app with the built-in email feature. Simply click the Email tab, select your template and send your message.
Link Assist also analyzes your current backlinks to assure you don't have any broken links on any of your pages. It will also show if you have links from pages that are hurting your SEO ranking.
Like with Rank Tracker you can also set up this app to run automatically at a date and time you choose. So your data will be ready for you when you're ready for it.
You can also generate reports for your current backlinks into a graph making it a bit easier to process the data.
SEO Spyglass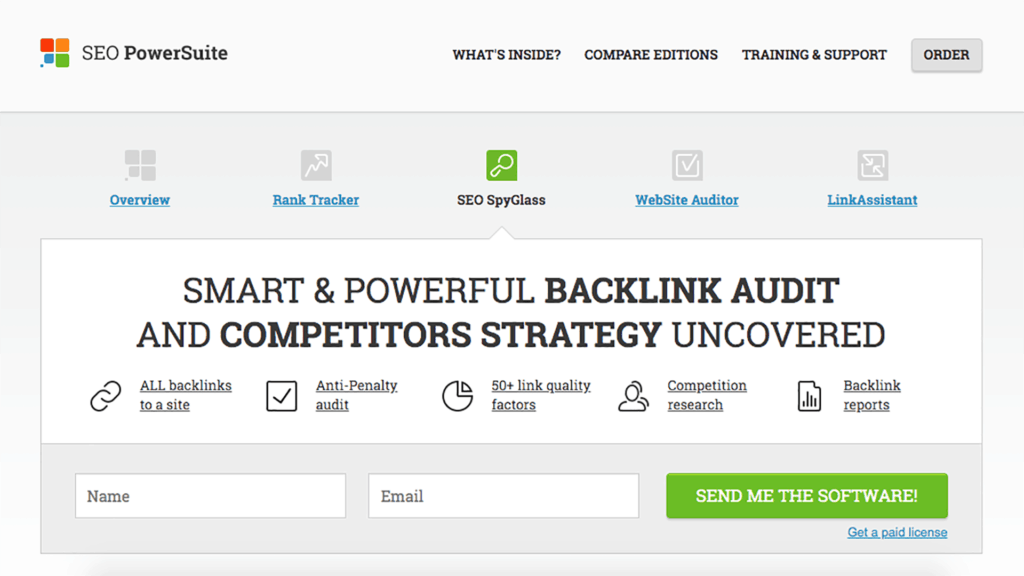 Having high-quality backlinks is an extremely important part of your SEO health. Thankfully SEO spyglass has an anti-penalty link audit feature available.
This feature spots potentially harmful links associated with your site. It does this by checking the links against the same factors used by Google.
You can even compare up to five of your competitors' websites side by side. This can help you find more link building patterns in your niche.
As with the other apps, you generate professional-looking reports for your link building efforts. Making this data easy to understand for everyone on your team.
The app also lets you filter out the data you need on hand and hide the data you don't need. You can also organize the backlinks in your project into an easy to read chart. Showing you how all your links connect and where they connect to.
Website Auditor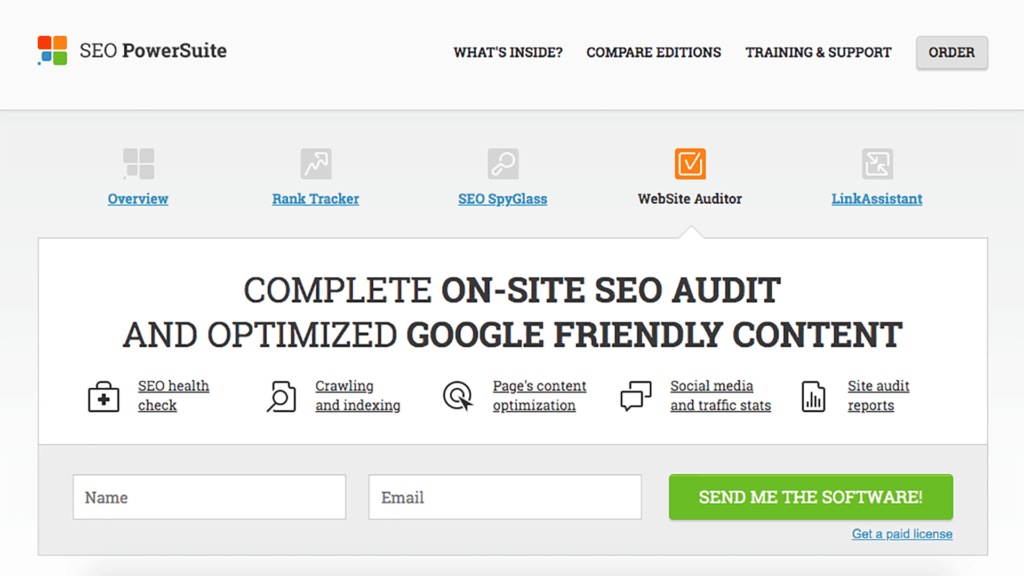 The website auditor gives you an overall look at your website or a birds-eye view so to speak. It maps out each page of your site and shows how it all connects together.
It also checks for all sorts of on-page factors, even checking for coding and HTML errors. It even shows your overall site traffic and social media data. And even the amount of outbound and inbound links on your site and their sources.
Website auditor combs through your site to find any broken links and where they're located at. And with the tools built-in site editor, it makes it easy to fix these issues without having to back out of the app.
It can also detect duplicate content on your site that may be hurting your ranking as well. And it can analyze your competitors' websites for most of the same qualities. Uncovering useful data on how you compare to them overall.
You can link the app to your Google search console, and Google Analytics account to optimize the reports you get. You can then translate these reports into another language, upload them to another site, or email them to team members and clients.
You can also optimize these reports by only showing the data that you select. Other data that is not selected, is still available but hidden to help focus your efforts.
Pricing Options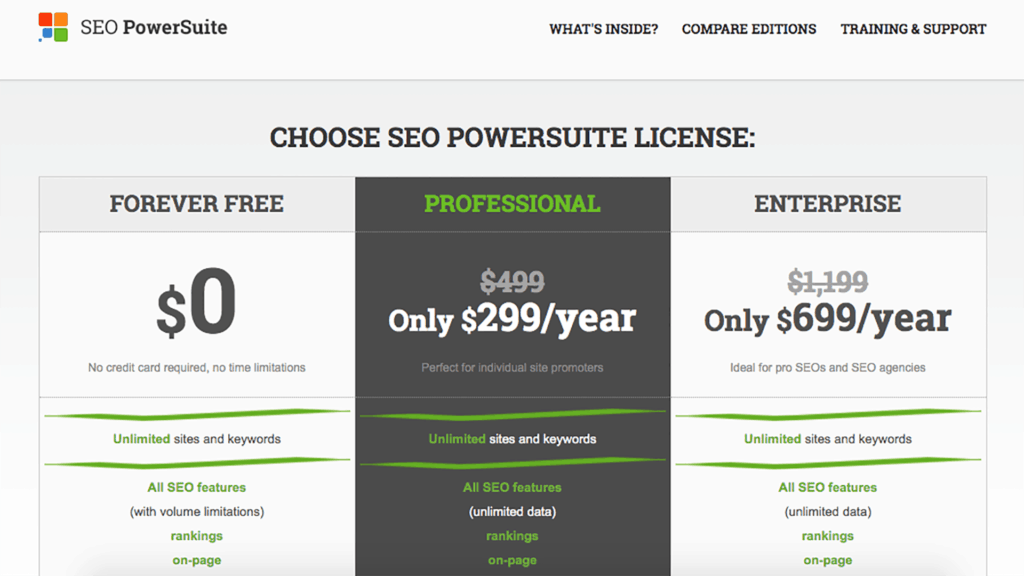 SEO Powersuite has three different licensing options to choose from. They offer a free version, the professional version, and the enterprise version.
In the past, they only offered professional and enterprise options, and each one had a different set of tools included. And if you purchased the license it was for life. But now they only offer a one year license for purchased products.
This year they have started offering all the tools with all versions but limit what you can do with the free, and professional options. While you still have access to most features you are restricted on how how much data you can process.
We will list the differences for each option below.
Free License
SEO Powersuite now offers all of its tools for free. However, there are some setbacks to this option.
With the comparison features of the tools, you can only compare your site with one competitor. You can still compare an unlimited number of websites, just one at a time. Which could make comparisons quite tedious.
It also does not allow you to save the data from your project or copy the data to the clipboard of your device. You can still generate the reports for your data but you will be unable to save or export them.
With the free version you also only get a third of the pages health checks and a third of the pages content optimization.
But you still have access to advanced safety features like proxy rotation, human emulation, and search engine API keys.
You are also still able to link to your Google analytics, and Google search console. And you can still access all the data supplied in the other versions, you just can't save it.
This is a great option to be able to try out the software before committing to it in your budget. Or If you just run one website that doesn't really have a lot of competition.
Professional License
This version of the software is $299 per year and allows you to save the projects you're working on. But you still can not export the data with this version.
You are also able to automate your research with this license option. You can also see your ranking progression over time. Allowing you to see if your efforts are really paying off.
You also get the full access to your pages health reports, and to your content optimization data.
With this version, you are still not able to share your reports with team members or clients. Leaving you to compile this data for them on your own.
This licensing option would be great for a small company or webmaster that doesn't have to deal with huge amounts of data or send out reports to clients.
Enterprise Edition
This Licensing option gives you complete access to all features of the tools. Allowing you to save your projects, and generate reports that can be exported to your clients or team members.
It also gives you full access to the built-in editor and email features. As well as the advanced safety features, an unlimited number of records can be obtained.
At a staggering $699 per year, this version is best for large companies and organizations. These organizations would have a need for large amounts of data and have a need to send reports to clients and other team members.
Overall Pros and Cons
These tools are overall a great way to start getting control over your SEO growth. Now that we've discussed what these tools are for and their different features, let's talk about the pros and cons of SEO Powersuite.
Pros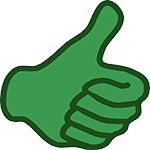 This suite gives access to powerful tools to help you get a handle on all aspects of your SEO ranking. It helps save time by doing research that would be tedious or almost impossible to do by hand.
With three different licensing options, including a free one, it's easy to fit into any size budget. They also offer a 60-day money-back guarantee on their software purchases. If you aren't completely satisfied they'll give you a 100 percent refund.
And with user-friendly formatting, anyone can easily use this software and its tools with minimal coaching.
Cons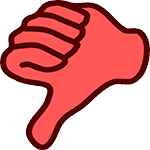 Because SEO Powersuite is a desktop app, the speeds could be a little slower than other cloud-based SEO apps. The more data you are trying to analyze will more than likely slow your speeds down.
Another minor downside to this software is that the four tools are individual apps. Making it a bit hard if you're trying to work on multiple projects at one time.
And the fact that they no longer offer the purchased license for life. This might make some smaller companies begin to look elsewhere for SEO software or just downgrade to the free version.
Other Resources
We hope that this SEO Powersuite review has been helpful in your search as well as informative. We have covered a lot of ground in this review but it is by no means exhaustive. Powersuites tools have a variety of different features that we could go on about forever.
We would love it if you'd share this article with your family and friends. And don't forget to check out our other awesome blog post on our website. And always feel free to reach out with any feedback or concerns.