By this year, the SEO industry is expected to reach over $80 billion. SEO, or search engine optimization, allows websites to appear on search engines like Google. With a strong website that's optimized for SEO, you can attract more people to your website. Then, you can convert those visitors into paying customers by using compelling language and valuable content. Are you trying to learn how to do a website audit for SEO purposes?
With these 10 tips, you can complete a thorough website SEO audit for your business. Then, you can improve your site's SEO, attract more traffic, and give your brand a boost online.
As you increase your website ranking, you can hit the top of a Google search page. Then, more people will see your website, allowing you to boost brand awareness.
Get started with these 10 tips!
1. Establish Goals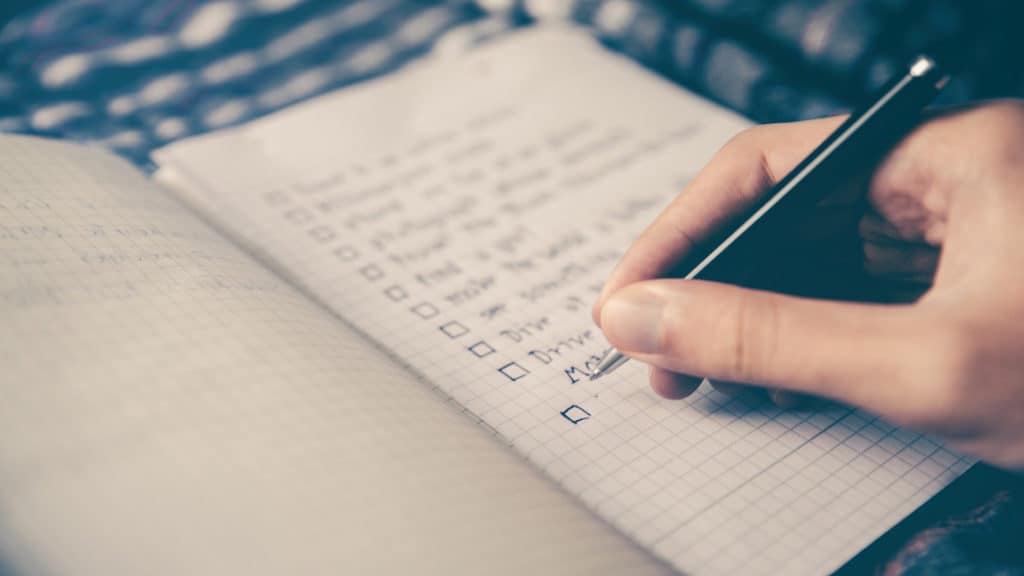 66% of marketers consider SEO their top priority. By increasing your organic presence, you can bring in more website traffic. Then, you can convert that traffic into sales to boost your ROI.
In fact, conversion rates from search are 10 times higher than those from social media conversion rates.
The first step when learning how to do a website audit is to establish your goals. Do you want to attract more website traffic? Maybe you want to inform and engage your audience using new blog posts.
You can learn more about blogging for beginners to boost your brand.
Do you want to boost awareness or conversions?
Either way, that traffic will arrive at your website with an expectation. What are your visitors looking for?
Take the time to complete thorough keyword and audience research. Learn who your target audience is based on demographics like gender, age, and marital status. Then, determine their interests, buying behaviors, and which problems they face each day.
You can then use Google Trends, Google Keyword Planner, or Ahrefs to determine what your audience searches for.
If you use Google Analytics, you can also review your existing data to determine which keywords bring people to your website. Then, you can determine which keywords help you attract the most traffic.
The better you know your audience, the more likely you'll create content they want. Then, you can use that content to accomplish your goals.
Set an attainable, measurable goal for your website. You can use the SMART goals system to set your goals. SMART goals are specific, measurable, attainable, realistic, and timely.
Once you've established your goals, you can use these website SEO audit tips to achieve your goals.
2. Remove Useless Pages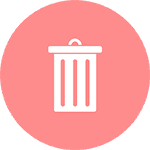 Next, type site:"yourwebsiteURL" into Google. By completing this search, you can see all of the pages Google has indexed from your website.
You might see more pages than you were expecting. That's perfectly normal. However, you might realize these are useless "zombie" pages you want to flush out.
Zombie pages can include:
Category pages
Tag pages
Old press releases
Archive pages
Boilerplate content
Take the time to review this content and determine what you don't need. Review your content for duplicates, too.
Instead of leaving these pages on your site, get rid of them.
Google wants to focus on content that's unique, relevant, and helpful to your customers. By removing zombie pages, you're telling Google you only have unique, beneficial content to offer. Flushing out zombie pages will improve your website's performance.
As an added benefit, getting rid of these pages will make the rest of your SEO audit for website improvements a lot easier.
3. Make Sure You're Mobile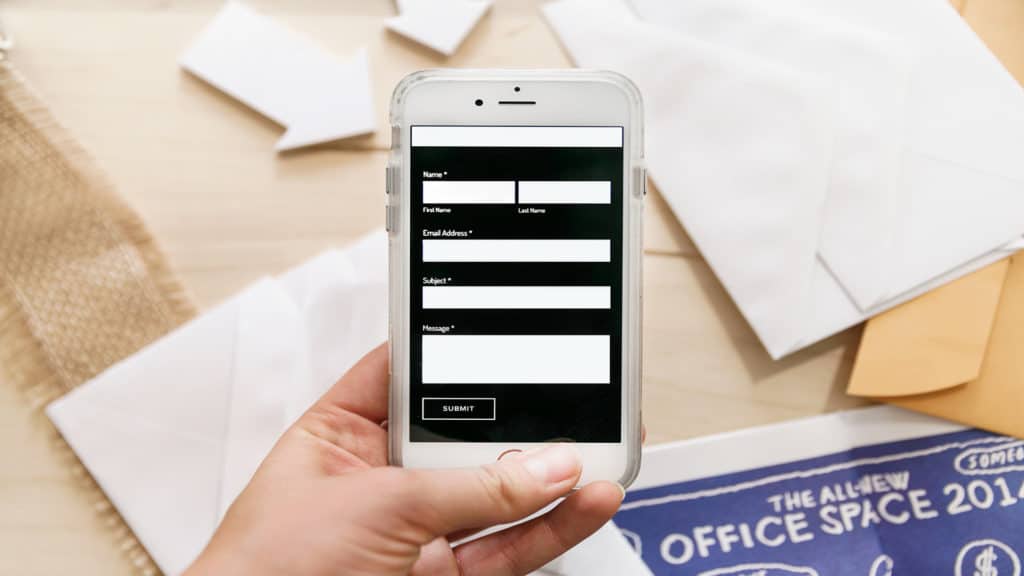 51% of mobile users find companies they've never heard of before after conducting a Google search using a mobile device. More people are relying on their smartphones to get the answers they need. If you're not mobile, you're missing out on a big chunk of potential customers.
You can use Google's Mobile-Friendly Test to determine if your website is optimized for mobile devices.
This tool will tell you which errors are hurting your website. You can use this step in your SEO website audit to make the necessary improvements.
What do people see when they check your website from a mobile device? Do they have to pinch and zoom to read your content? A website that's difficult to use and navigate will create a negative user experience (UX).
Negative UX will scare off your visitors.
A mobile-optimized site will work for all screen sizes. A responsive site, on the other hand, will adapt to the screen it displays on.
Google now uses mobile-first indexing to determine website rankings. If your site isn't mobile-optimized, Google will look to other websites trying to rank for the same keyword. When you're not mobile-optimized, your ranking will drop.
A lower ranking will make it more difficult for people to find you. If you're not on the first page of a Google search, there's little chance people will keep clicking to find you. Instead, they'll click on one of the top-ranking websites—your competitors.
Mobile Tips
As you learn how to do a website audit, it's also important to know what changes to make.
First, work with an experienced web design company. They'll know how to optimize your website for mobile devices. They can also improve your overall site design by using minimalistic design trends.
Minimalistic trends include improving your navigation or increasing white space.
White space ensures your content has space to breathe. Cramming a ton of information on a single page can overwhelm visitors. Using negative space, on the other hand, will encourage people to keep scrolling through your site.
Try breaking big pieces of content apart by using headlines, bullet points, and lists. Then, split large paragraphs apart. Use shorter sentences, too.
These changes will improve readability on your site. When people linger on your website, it increases their dwell time. When they click around, it boosts your clickthrough rate.
These factors will boost your SEO ranking.
If people leave without exploring, however, it increases your bounce rate. A higher bounce rate will have a negative impact on your SEO.
Make sure to create a "sneak peek" of your content, too. When people look at content on a smaller screen, they don't want to read a huge chunk of text. Adding a sneak peek of the article will entice them to click and read more.
Take the time to consider how your content will appear on different screens. After all, different devices have different dimensions. Having a responsive website will ensure you're covered for all screens.
Make sure all of your website features work on every device. You might notice that certain animations lag on mobile devices. Ensuring all features work on every device will improve your mobile user experience.
4. Speed Up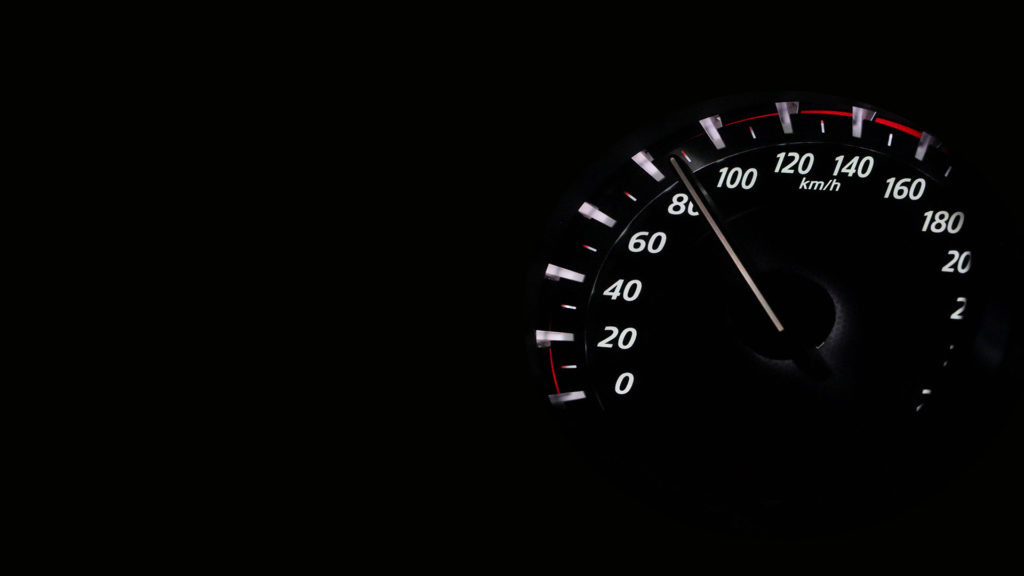 53% of mobile website visitors will leave a page that takes over three seconds to load. Meanwhile, more than half of all web traffic starts on a mobile device.
If you want to increase conversions on your website, start by speeding things up! A slow website will scare off visitors. A fast-loading site, on the other hand, keeps user experience in mind.
As you learn how to do a website audit, make a note of anything that's slowing your website down. You can use Google's PageSpeed Insights tool to determine what elements are causing your site to lag.
Google wants to provide its users with the best possible experience. For that, your site needs to load quickly. Your site speed is one of the factors Google looks at when determining your ranking.
The faster your site loads, the sooner your visitors can find what they're looking for.
When you use Google's PageSpeed Insights, make sure to test a few internal pages. Don't forget to check your homepage, contact page, and blog posts.
It's likely your blogs are bringing in a lot of traffic. If those pages don't load quickly, your visitors will leave.
You might need to make changes to your HTML. JavaScript, certain plugins, and uncompressed images can cause problems, too.
Improving your site speed will improve the UX and encourage people to click around. As visitors explore, you can improve your clickthrough rate and boost your ranking.
Learn more about faster web hosting here.
5. Check Browsability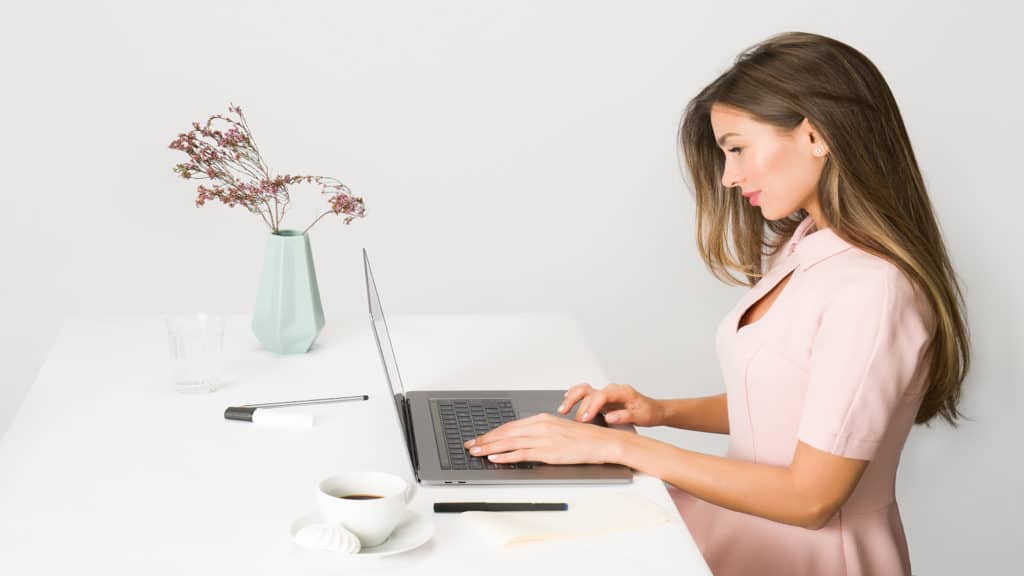 When auditing a website for SEO, make sure to check browsability.
This step in your SEO adult involves different versions of your website. http://www.yoursite.com and http://yoursite.com are two different versions that Google will crawl and index. Unfortunately, this can have a negative impact on your SEO ranking.
Remember, Google is looking for unique content. It's not helpful if your site is duplicated elsewhere.
Type each version of your website URL into a browser. In addition to the two mentioned above, you'll also want to check https://www.yoursite.com and https://yoursite.com. Make sure each URL redirects to the same web address.
If not, you need to run a 301 redirect to the correct URL.
Having "https" in front of your website's domain means you have an SSL certificate. Google prioritizes websites that prioritize the user's security. If you don't have an SSL certificate, make sure to get one as part of your SEO audit.
6. Resolve Indexing Issues
If Google fails to crawl and index your website, your pages won't rank on Google. If your pages aren't ranking, people won't find your website!
Make sure to resolve any indexing issues as part of your website audit.
First, head over to Google Search Console's "Coverage" area. You can use that space to check for your indexed pages.
Are you seeing fewer pages than you expected? If so, check for a rogue x-robots-tag HTTP header.
You can use Yoast SEO's troubleshooting tool to fix the problem.
If this step feels a little complicated, consider contacting an expert to help.
7. Improve On-Page SEO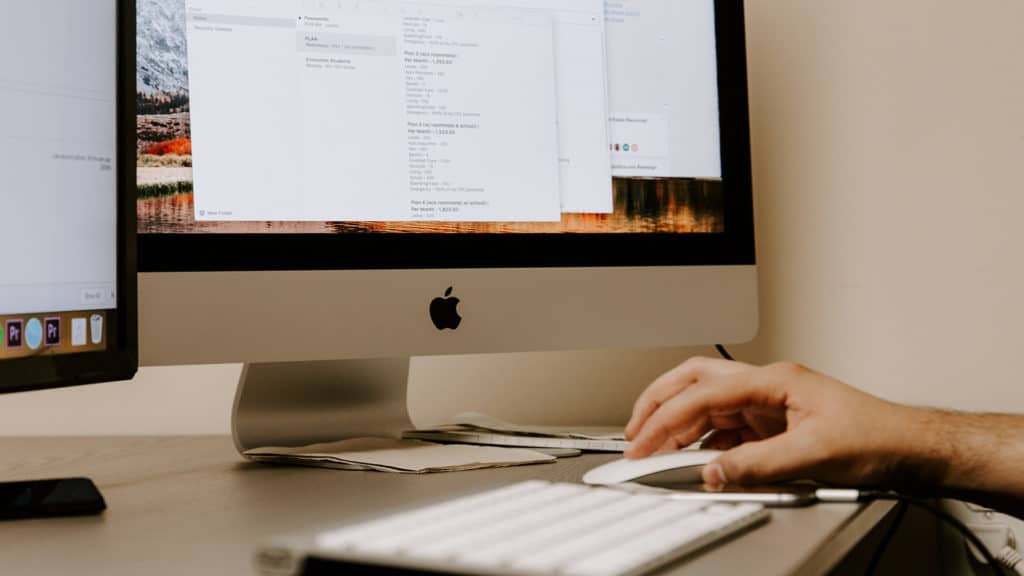 A website SEO audit isn't complete if you don't check your on-page SEO.
Start by checking your most important pages. That includes your homepage and contact page. Then, make sure each page features a distinct keyword.
Take a look at your keyword research to make sure you're using phrases your customers are actually searching for. Then, make sure the keyword appears in:
Page titles
Meta titles and descriptions
An H1-H6 header
Your image alt tags
Within the first 100 words of text
Next, make sure your website features internal and external links. Internal links encourage visitors to click around and explore your website. External links boost your authority, which helps your rankings.
Improving your on-page SEO will help you attract more traffic to each page of your website.
Explore these resources for more tips.
8. Run a Crawl
Google uses bots to crawl and index your website. Once it reads your content, it uses its algorithm to determine where you rank against your competitors.
You can run your own call to determine how Google sees your site.
There are tools available like Screaming Frog or Beam us Up. These tools will tell you how your pages link together and perform individually.
After running a crawl, make sure to look for any orphan pages. Are you experiencing any issues with broken links? Identify the issues and get them fixed as soon as possible.
9. Analyze Your Traffic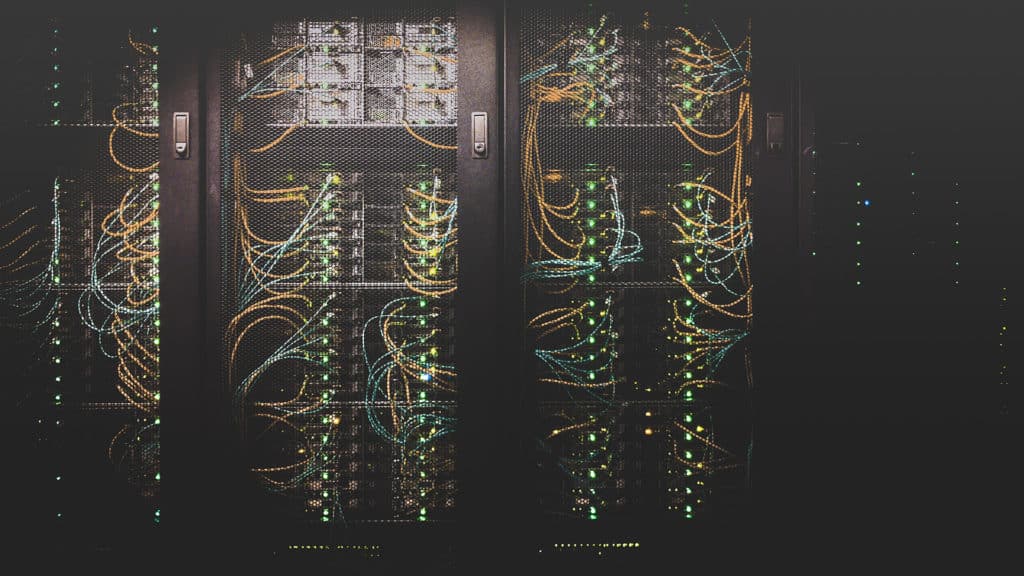 To complete a thorough website SEO audit, make sure to check your ongoing traffic.
First, head over to Google Analytics. Then, click on "Acquisition," "All Traffic," and "Channels."
This section of Google Analytics will tell you how many people have recently visited your website. You can even tell where they started from. For example, you can tell which searches started on Google and what keywords the user searched.
Take a look at your data. Where does the traffic dip? Then, you can determine why traffic stalled.
For example, you might run a short promotion that helps you attract traffic. Did you notice a dip in traffic when the promotion ended? You might also want to check for seasonality.
Make sure to conduct keyword research throughout the year to check for the latest trends.
10. Look at Your Links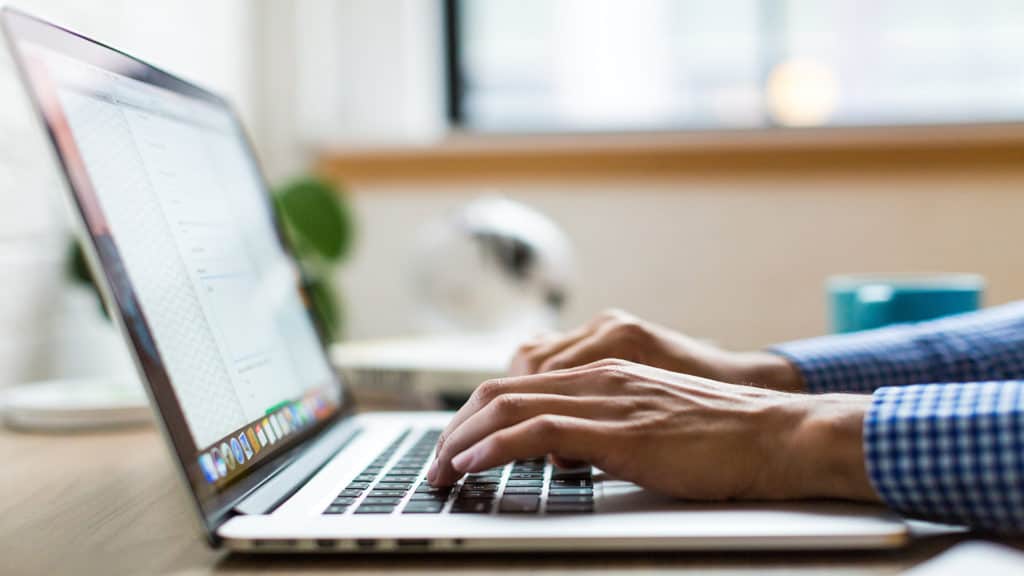 Your link-building strategy is an important component of your overall SEO strategy.
First, make sure your content includes internal links. Again, these internal links will encourage people to explore your website. Next, take a look at the external links you're using.
If the external links send visitors to out-of-date content or stats, update them. Make sure you're using external links from reputable resources. These links will improve your website's domain authority.
You can also use plugins like Broken Link Check to look for any broken links on your site.
Updating these links will strengthen your ranking and the user experience.
How to Do a Website Audit: 10 Tips for a Thorough Website SEO Audit
Now that you know how to do a website audit, get to it! With these 10 tips, you can complete a thorough website SEO audit and improve your ranking. As your ranking increases, so will your website traffic.
Ready to boost your ranking? Take action today!