Affiliate marketing is one of the best ways to earn passive income. If you do it right, you can literally make thousands of dollars while you sleep.
This begs the question, why isn't everybody quitting their jobs to make millions of dollars with affiliate marketing?
The answer is simple. Although it's not hard, successful affiliate marketing takes time and effort. Those who succeed commit to learning the best practices and finding the right tools to market and run their business.
One thing you'll have to do early on is sort through the many different landing page tools on the market to choose the one that's best for your business.
Not sure where to start? It's not surprising! If you Google "Landing Page Tools" you'll get approximately 305,000,000 results.
Don't worry, though, we've got you covered. Below you'll find a rundown of our top five favorites. Read through these detailed descriptions and you'll be able to quickly decide which one you prefer.
Why You Need a Landing Page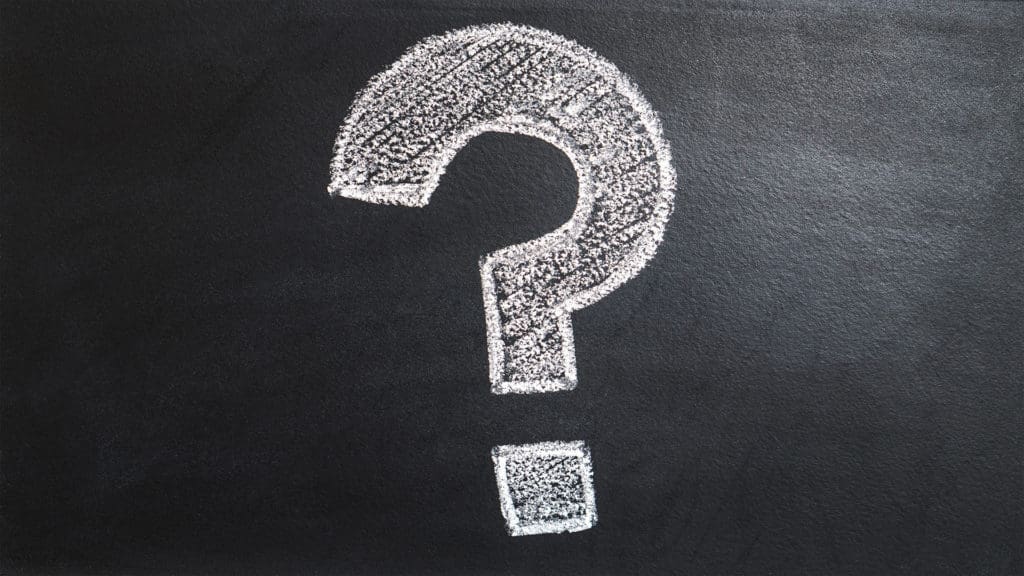 We'll get into the tools in a moment, but first, let's take a look at what affiliate landing pages are and why you need them.
In simple terms, an affiliate landing page is a stand-alone web page that's designed to spur the visitor to take some sort of action. Typically, the goal is to get the visitor to click on your offer, enter their email, or purchase what you're selling.
Whether you're just getting started with affiliate marketing or you're already somewhat of an expert, a great landing page can significantly increase your sales.
Landing pages make it easier for potential customers to interact with your brand. Designed correctly, you can use them to create an emotional connection with your audience and spark a desire to complete the action you're requesting.
They're usually part of a more comprehensive advertising campaign. They can be used to provide the viewer with more information about your company or product and persuade them to take the desired action.
Anatomy of a Great Affiliate Landing Page
Before you choose a landing page tool, it's important to understand exactly what's included in a great landing page. This way, you can evaluate each tool based on its ability to provide you with the features you need.
It can be tempting to create a landing page based on aesthetics or personal preferences, but a well-designed landing page is all about three things:
Expanding your reach
Generating leads
Boosting your conversion rates
To do this effectively, you'll need to familiarize yourself with the five primary elements of an effective landing page.
1. Design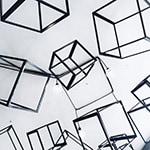 You have a lot of options when it comes to landing page design. In almost all cases, a clean, contemporary look is your best bet. Make sure you include plenty of "white space" so readers can easily absorb your message without feeling overwhelmed.
The best landing pages are simple, clear, and direct. You'll also want to keep as much information as you can "above the fold." This means that the reader won't have to scroll down to see the most important points of your offer.
If you make it too hard for people to figure out what you want them to do, they'll end up losing interest and moving on to something else.
2. Headlines and Images
You only have an average of eight seconds to capture your viewer's attention before they get distracted by something else. Your headline is the way to do it. Write a great headline and it will convince your audience to read the body of your landing page.
When designing a landing page, you'll want to spend some time brainstorming headline options and choose the one that's most likely to resonate with your audience.
Visual impact is also critical. Whether you use a photo, video, or graphic, a powerful image can communicate your message in just a few seconds. In this case, a picture truly is worth a thousand words.
3. Copy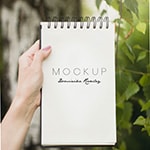 "Copy" is another word for the text in the body of your landing page. Your copy should be both concise and compelling. The first sentence must entice the reader to keep going, and every additional sentence should make them want to read the next one.
The quality of your copy can make or break your landing page. Make sure it communicates the key points of your offer and shows the real-life benefits the reader will gain from doing what you've asked.
Instead of focusing on your company, focus on what the reader has to gain. If you want great results, spend some time learning how to write great copy before you create your first landing page.
4. Call to Action
Your call to action (CTA) is where you tell your reader what you want them to do. This is often done using just a few words like:
Buy now
Sign up today
Download
Order now
Add to cart
You'll want to make sure your CTA button stands out by using a contrasting color and bold text.
5. Social Proof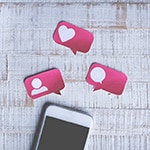 The last important element of a landing page is social proof. This may include real-world examples of how the product helped other users, testimonials from happy customers, or reviews from verified purchasers.
Including photos of real people or persuasive videos will also improve your landing page conversions.
Our Favorite Affiliate Landing Page Tools
Now that we've covered the basics, it's time to take a look at our top five favorite landing page tools. These are ranked in order, with our absolute favorite at the end. Let's get started!
#5 – Lander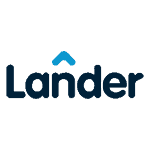 If you're just getting started with your affiliate marketing business and don't have a ton of money to invest in landing pages, Lander is a great option. It offers all the basic features you'll need, including over 100 different templates and dynamic text.
A drawback is that there aren't a ton of customization options in this tool unless you have coding/HTML experience. If you do, and you choose the "Professional" package, then you'll be able to edit each of the available templates. The editing also isn't as great as it could be, and the integrations don't always work as expected.
However, despite these small drawbacks, Lander is an excellent option for affiliates who use Facebook as a part of their marketing strategy. This tool gives you the option to integrate your Facebook pages with the landing pages you make within the tool. You can do this without any additional apps and without the need for coding.
Lastly, Lander offers A/B testing on all of their packages, giving you the opportunity to experiment with different elements of your pages to learn which ones convert the best.
The "Basic" plan is perfect for small business owners. It costs $49 a month and is good for up to 3,000 monthly visitors. Pay annually and you'll save a ton of money! At only $192 per year, this equates to just $16 per month.
The "Professional" option offers a full suite of features and is good for up to 25,000 visitors per month. The cost is $99 per month, or $83/mo. if paid annually.
#4 – ClickFunnels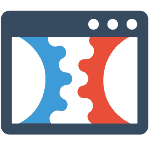 If you're looking for an extremely robust marketing tool with a ton of features, you may want to skip the basic landing page tool and opt for a program like ClickFunnels. This unique tool gives you everything you need to walk your visitor step-by-step through the sales process and point them to the exact product they're looking for.
In addition to a drag-and-drop editor, it also has a variety of advanced features, including:
Sales funnel creator
Smart shopping cart with single-click upsells
Email and Facebook marketing automation
The basic version of ClickFunnels will cost you $97 per month. If you want even more features, you may choose ClickFunnels Platinum, which will set you back $297 per month. The company does offer a 14-day free trial so you can try it out and decide for yourself if it's the right tool for you.
#3 – LeadPages
With 160 free templates, an easy-to-use drag-and-drop editor, and a great analytics platform, Leadpages has earned its spot on our list of top three landing page tools.
In addition to landing pages, you can also use Leadpages to build websites, pop-ups, and alert bars. Many of the templates they offer have already been tested, so you can have the confidence of knowing you're using a high-converting design without having to go through the testing process on your own. You can even sort them by conversion rate!
It's important to note that not all of the templates you'll find in this tool are free. The premium ones will generally run you about $10 to $15 each. Your customization options are also somewhat limited.
This tool is excellent for integrating your Facebook Ads with your landing pages. If your affiliate business relies heavily on Facebook ads, then this tool may be your best choice.
It's also one of the most inexpensive options, with the "Standard" base plan starting at just $37 a month ($25 if paid annually). However, this option doesn't come with all the features you might want. For example, if you want A/B testing, you'll need the "Pro" version, which is $79 per month ($48 if paid annually).
#2 – Instapage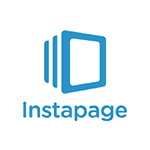 If you're looking for a top-notch solution that will help you get up and running quickly, Instapage is a great option. It comes with a super-powerful drag-and-drop editor that allows you to create landing pages extremely quickly with hardly any learning curve. The templates are also mobile-responsive, which is extremely important considering that more people now access the internet using their mobile devices than desktop or laptop computers.
The system comes with more than 200 premade templates and "Instablocks" that make it easy to quickly make customized, reusable templates. It also integrates with both Google AdWords and Google Analytics. The advanced A/B testing also allows you to experiment and optimize your marketing.
Another pro is that Instapage is well-known for their excellent customer support. Especially when you're just getting started, this can be worth its weight in gold.
An Instapage "Business" plan will cost you $199 per month ($149 if paid annually).
#1 – Unbounce
Finally, our #1 favorite landing page builder is Unbounce. There are plenty of good reasons for this. It's full of awesome features including excellent templates, a powerful drag-and-drop editor, and the best A/B testing of the bunch.
There is a bit of a learning curve with the editor, due to all of the advanced features it offers.
This tool is focused on more than just making good-looking landing pages. It gives you everything you need to ensure your pages actually convert.
The "Essential" plan includes 75 landing pages and 8 pop-ups and sticky bars. It also comes with unlimited domains, WordPress integration, and free professional photos from Unsplash as well as a wide variety of additional features. You may prefer the "Premium" plan, which will give you double the number of landing pages and pop-ups.
We definitely wouldn't call this a beginner's tool, but taking the time to learn how to use it will pay off!
The "Essential" plan costs $99 per month ($79 if paid annually) while the "Premium" plan will cost you $199 per month ($159 if paid annually).
Set Yourself Up for Affiliate Marketing Success
Now that you know the pros and cons of our favorite landing page tools, you're ready to make your decision and start creating your landing pages. While this is a critical part of affiliate marketing success, there's more to it!
Make sure to bookmark our blog and check back frequently so you can stay on top of all the latest tips and tricks for creating a highly successful affiliate marketing business.