Are you a newbie in affiliate marketing? Or maybe you're planning to enter the affiliate marketing industry? There are thousands of affiliate programs in the United States. In 2018, there were over 11,000 of them but there are always some that are the best affiliate programs for beginners.
Recent statistics say that 81% of the world's different brands across various industries use affiliate marketing. In the same manner, 84% of publishers also use affiliate marketing's leveraging power.
Hence, analysts project that the industry will grow to $6.8 billion this year.
This means you will not have a hard time finding one today. But not all affiliate programs are equal. Some do stand out from the rest in different aspects.
You want to find the best affiliate programs for beginners that will suit you. But you also do not want to compromise your potential to make money.
Continue reading below as we discuss some of the best affiliate programs for newbies.
Affiliate Marketing: What Is It?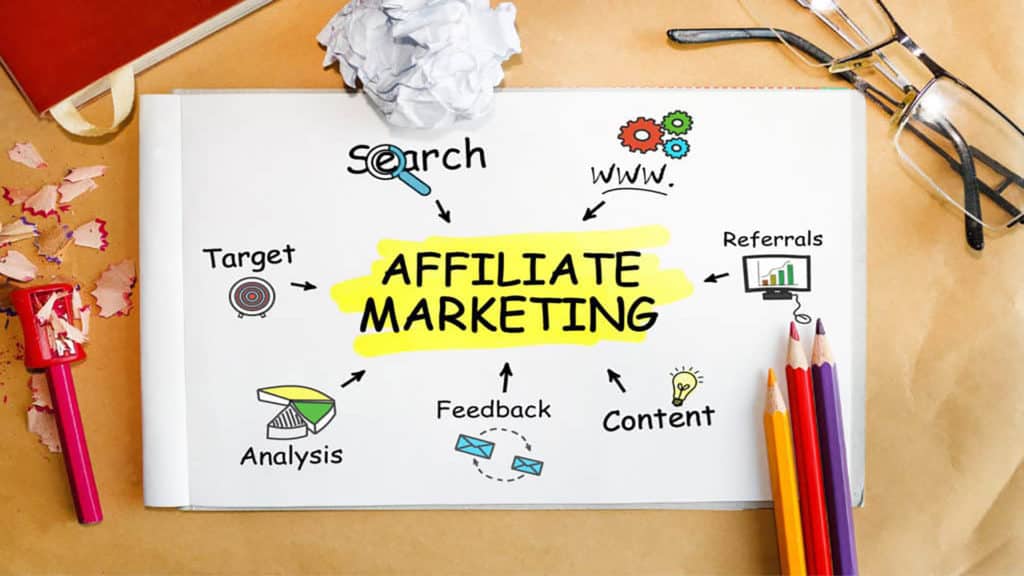 Before searching for the best affiliate programs for beginners, you must first understand what affiliate marketing is. You need to know its dynamics and how it works.
So what exactly is affiliate marketing? It is a process involving an affiliate who markets products of another person or company. In turn, the affiliate earns a commission for marketing the latter's products.
As a marketing affiliate, your job is to look for products that you like and enjoy. Thereafter, you will promote the products to your network among others.
Whenever you make a sale, you will get a corresponding commission.
The main concept behind affiliate marketing for beginners is leveraging. Three parties work together in this leveraging process. There is the seller/product creator, the affiliate, and the consumer.
The seller can be an individual entrepreneur, a merchant, a retailer, or a large enterprise. As for his product, it can be physical objects or services.
The affiliate marketing process for beginners doesn't require much involvement from the seller in terms of marketing.
Meanwhile, the affiliate or publisher can be a company or an individual. As an affiliate, you will market the seller's products in an enticingly and appealing manner. Your primary targets are prospective customers.
You want to connect with them and convince them that they need your product or service.
As for the consumer, he receives product information from you. In turn, he may or may not buy the product. If he does, you and the seller will share in the profits.
What to Look For in an Affiliate Program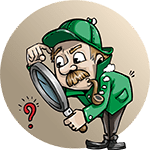 If you want to build an online business through affiliate marketing, you need to use different techniques and strategies.
Search engine optimization or SEO is one way of increasing your reach. Another is to understand your target market on a deeper level.
But if you want to find the right merchant to partner with, you need to search for the best affiliate programs. Though people often tie the word "best" to "successful" or "profitable," it doesn't always work that way.
Sometimes, what is best for you means something that matches your knowledge and skills at the moment.
One of the first things to look for is products that come with high brand recognition.
When searching for products, you want to check on their reputation. This is crucial especially if the seller is fairly new in the industry. Products with higher brand recognition tend to sell faster.
Hence, check customer testimonials. Do they generate positive reviews? Moreover, look into the seller's social media presence.
How many followers do they have? Do they regularly engage with their customers?
You also want to check for the seller's transparency. Are they trustworthy? Do they have clear affiliate marketing for beginners policies?
How about their marketing materials? Do the programs use materials that come with a professional vibe? Do they follow the best practices in marketing and product promotions?
Also, it is wise to go for a program that comes with the potential to earn high commissions and income.
Best Affiliate Programs for Beginners
With thousands of affiliate programs out there, it is easy for beginners to end up with the wrong ones. But as we mentioned earlier, some programs do stand out. Some of them are so good that they are friendly to newbies.
Let's take a look at eight of the best ones that can help you position toward early success:
Amazon Associates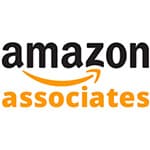 If you are looking for an affiliate program that is practically all-encompassing in terms of product coverage, it has to be the Amazon Associates Program. With Amazon, you can promote any item that you can find on the website.
Furthermore, the program is easy to use. If you have yet to create your first affiliate link, Amazon is your best bet.
To join the program, head on to the Amazon Associates page and hit "Join Now for Free." In case you have an existing Amazon account, you will need to log in. If not, you need to create one first.
Thereafter, you need to create your Associates account. Take note that this is quite a long process. Nevertheless, the instructions are quite easy to follow.
The program will ask you to list the websites and apps you wish to use in marketing the products. You may include your website if you have one. You also need to specify your niche, as well as the strategies you will use for increasing traffic.
After completing the application, Amazon will conduct quick security verification. You can expect a call from Amazon to ensure the phone number you provided is truly yours.
Lastly, you will have to set up your tax and payment info. This step ensures you get your payment on time.
The great thing about the Amazon brand is its topnotch reputation. The program also requires no signup fees. It is also highly-customizable with low payout thresholds.
eBay Affiliate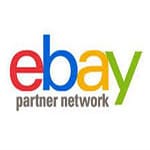 Much like the Amazon Affiliate Program, the eBay Affiliate or eBay Partner Network allows you to promote any product you see on eBay. But the main difference compared to other affiliate programs is you will be working directly with eBay.
However, eBay will not bar you from becoming an affiliate for other merchants.
Application is easy and it only takes around 5 minutes to complete. Sign in to your eBay account or create one if you don't have one. Go through the verification process and provide the necessary information.
From there, start searching for products that you wish to promote. You can start generating your affiliate link and begin promoting.
eBay offers two ways of creating an affiliate link. The first involves a simple copy-paste process.
Find a product that falls in your niche. Copy its URL then paste it on your affiliate dashboard. eBay will then send an affiliate link that you can incorporate in your original content.
The second is through a Bookmarklet. Install the Bookmarklet icon in your Bookmarks Bar. You can do this by clicking and dragging the icon straight toward the latter.
Start searching for items you wish to promote. After finding the products you want, click the bookmark to generate a URL. You can then use this URL in your ads, blogs, and social media posts.
Commissions on eBay Affiliate range from 40% to 80%. You also don't have any limits when selecting products to promote.
ClickBank Affiliate
If you are still researching for products that you wish to promote, getting on board the ClickBank Affiliate is a wise move to make. This is because ClickBank offers product information that is accessible to anyone.
And you don't need to create an account to enjoy access to information.
But don't let ClickBank fool you. It also doubles as a decent and fully functional affiliate program. To create an account, supply your payment and personal info on the application field.
You will also need to answer a quick survey before you can start enjoying ClickBank's resources. The Marketplace section is where you want to go searching for products.
ClickBank offers an extensive lineup of products across various niches. Marketers who focus on promoting digital products will have a grand time with this affiliate program.
Furthermore, the program is perfect for beginners who do not have a website. Also, you can expect the merchant's landing page to handle most of the pre-selling.
Like eBay, setting up an affiliate link is easy. The downside, however, is some of its programs. You may encounter a number that translates into steep refund rates.
Rakuten Linkshare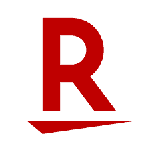 Despite being a high-paying affiliate program, Rakuten Linkshare remains a favorite among newbies because of the potential it offers. It comes with an interface that is similar to other affiliates.
As for the products, the choices are extensive. They carry products from over a thousand different brands and businesses. They also have merchants that supply everything you need.
These are some of the main reasons Rakuten accommodates over 100 million orders a year. But on top of all these impressive feats, it is their selective approval process that keeps them on top.
If they see that you don't meet their standards, they will not hesitate to suspend your account. But once you get on board, only exciting things await you.
Upon completing the signup, head on to the Programs tab. From there, you will enter a page listing all of Rakuten's products and services. To enjoy a refined search, use the search bar in the top right corner to find your niche.
The downside to this program is they tend to deny smaller affiliates. Moreover, their payouts do not come with a definite schedule.
Commission Junction

If you are looking for an affiliate program that has been on the block for quite some time, Commission Junction is one of the old but good ones. This program specializes both in big brand names and smaller suppliers.
You will encounter products from marquee names like Sears, Staples, Trip Advisor, UnderArmour, Samsung, and Verizon. They also provide remarkable support.
As for their link-creation tools, they are one of the easiest to learn. If there is one feature that you will find useful is its metrics. This feature gives you an idea if a program you are looking at is profitable or not.
In turn, you will save more time since you already know which ones to promote. Additionally, you can come up with a rough estimate of your profit for every sale.
ShareASale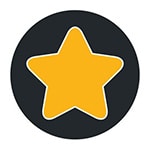 If there is one affiliate network that people tend to overlook, it has to be ShareASale. This is because the program sports a dated interface. Moreover, some feel that ShareASale lacks enough appeal to make one stay and explore.
Nevertheless, ShareASale offers more than meets the eye. You will enjoy access to over 5,000 different programs. Moreover, they offer solid payouts that range from $300 to $350 per sale.
With a basic affiliate dashboard, beginners will have a fairly easy time navigating. Furthermore, their "Search for Merchants" function can go toe-to-toe against bigger affiliate programs.
As for the pay, the waiting time is shorter than the others.
Etsy Affiliate Program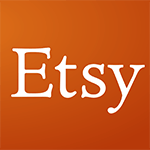 Last but not least is the Etsy Affiliate Program, which is somewhat of a hybrid. It features products coming from artists and independent crafters instead of household brands.
Unlike other affiliate platforms, the income-generating potential of Etsy is not as big. However, it is an excellent option if you're looking for an additional stream of income.
In Etsy, you earn by linking to their products. Moreover, you can make money by reviewing the items. If your visitors buy any of the items you linked or reviewed, you will earn a 4% commission from the sale.
As for the interface, it is clean, simple, and straightforward. As for their stocks, you will always find something new, thanks to their regular updates.
Last but not least, you get the satisfaction of helping smaller creators and artists.
Let's Build a Profitable Digital Business, Today!
Now that you know some of the best affiliate programs for beginners, you can take the first steps. Patience remains essential and proper guidance as well. But if you think you don't have enough knowledge and confidence, we can help you get over the hump.
Get more training here on our blog to get started in the industry. We have a lot of helpful training that will point you in the right direction.