Are you ready to join the ranks of the thousands of people who are enjoying affiliate marketing riches? It's not as hard as you might think! First, you'll need to learn the basics of getting started with affiliate marketing. Then, you'll need to spend some time finding great products to promote. One of the easiest ways to do this is to use affiliate marketing platforms.
This approach makes running your affiliate business much simpler and will help save you time so you can turn your attention to growing your business and earning a great income.
If you're ready to learn about the benefits of these platforms and the best options out there you're in the right place! Keep reading and you'll feel like an expert before you know it.
Why Use Affiliate Marketing Platforms?
Affiliate marketing is growing in popularity and many different types of businesses are hopping on board. In fact, 15 percent of e-commerce revenue now comes from affiliate sales.
While this creates enormous opportunities for affiliate marketers, it also means that you'll have thousands (and thousands!) of products to choose from. You could research each one individually, but that would take far too much time and energy.
When you're first getting started with building passive income streams, every second counts.
Affiliate marketing platforms help you find the perfect products quickly by providing one or more of the following:
A centralized database – this gives you the ability to easily sort through affiliate offers and filter them based on your specifications.
Streamlined application process – the ability to complete one simple application and access multiple affiliate programs is a huge time saver.
Reporting and analytics tools – to help improve your affiliate business.
Reliable payment processing tools and services – nothing else matters if you can't get paid on time.
Almost all platforms provide at least a few of these services. The best ones provide them all. While these platforms may take a small percentage of the income you earn, the services they provide in exchange are well worth it.
The Top 10 Affiliate Marketing Platforms
Now that we've covered the basics, let's jump into our rundown of the top 10 affiliate marketing programs available today. We've ranked the following marketing platforms in order, with our absolute favorite at the end. However, every one of these is a solid contender.
When you're reviewing your options, remember that our needs are likely a bit different from yours. This means that our favorite platform may not be the perfect one for you. Do yourself a favor and carefully consider each option before making your final decision.
#10 AWIN (Previously Affiliate Window)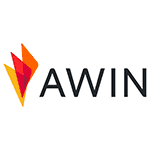 AWIN, which was established in the year 2000, is home to over 13,000 active advertisers and works with over 100,000 affiliates. The company was founded in Germany. It's is extremely popular in Europe, and, particularly, in the UK. The U.S. network is also growing quickly.
This platform carries both digital and physical products that will span across a variety of niches. They work with some big-name brands including Etsy, Hyatt, Hewlett-Packard, and more.
They'll pay out twice a month as long as you meet the $20 minimum. You'll also have to pay $5 in advance to apply, but as long as your application is approved, the $5 will be applied to your account.
#9 ClickBank
ClickBank is one of the oldest affiliate networks It was founded in 1998. They have served over 200 million customers in 190 countries around the globe.
This platform does offer some physical products, but it's definitely more focused on digital products like membership offers, eBooks, and online courses. It also carries many offers from smaller merchants rather than the large companies you'll find on many of the other affiliate networks. In all, you'll find more than 6 million unique products!
One major drawback, though, is that there are a lot of low-quality products on this platform. You'll have to put some effort into sorting through them so you can find ones that will actually appeal to your audience.
The company also has a 60-day refund policy, which can be a major drawback for affiliates. If customers order products through your links and then end up returning them, you'll lose the commission. This can make it extremely difficult to manage your business cashflow.
You can earn high commissions with ClickBank offers, sometimes as much a 75%!
You can also get paid quickly. You only need to earn a minimum of $10 and this platform offers weekly payments. Payout options include direct deposit, check, wire transfer, or Payoneer. They don't offer PayPal, which can be a major drawback for some people.
# 8 JVZoo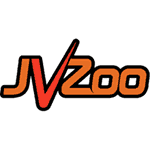 One of the many things that make JVZoo stand out from the crowd is that it allows you to create and host landing pages on their website. This makes it an excellent solution for users who don't want to invest in their own websites.
This platform, which has been around since 2011, works exclusively with digital products. Here you'll find offers for online courses, e-commerce, and other internet marketing products.
This platform is better for experienced affiliates who will really appreciate the opportunity to get involved in new product launches and set up advanced sales funnels. Unfortunately, the platform does also have its fair share of low-quality products, so you'll need to do some research and choose carefully.
Another advantage is that this platform is completely free to join. They get paid by taking a portion of your commissions after you make sales. If you sell at least 50 products, you can qualify for instant PayPal payouts.
There are also sometimes opportunities to use lifetime/unlimited cookies and recruit second-tier affiliates
#7 Avangate Affiliate Network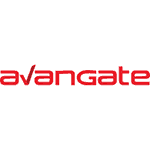 Avangate Affiliate Network is focused strictly on digital products and software. In total, they have over 22,000 pieces of software that you can promote. One advantage of this platform is that you can see all of their merchants before you apply to use the platform.
You'll find some pretty great commissions on this platform. The average is around 50%, and some pay as much as 85%!
The minimum payout on this platform is $100. You can choose to get paid by check, wire transfer, or PayPal.
#6 Pepperjam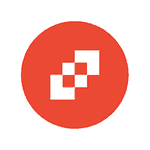 Pepperjam is an affiliate network that has been around since 2015. They have about 1,500 offers, which is much fewer than many of the other platforms. However, they say the reason for this is that they choose to only work with brands they really love.
This platform takes a bit of a different approach when it comes to affiliate marketing. They focus on bridging the gap between affiliates and brands.
As an affiliate, you'll describe the methods you use to promote products. Then, the brands can use the platform to reach out to you directly and offer you personalized incentives.
See a brand you really want to work with? Go ahead and reach out! This platform is all about transparency and open communication.
This site features some decent-sized brands, including Honey, RetailMeNot, and Ebates.
You'll need to earn a minimum of $25 to receive a payout. Once you pass the earnings threshold, you can expect to receive payments twice a month, roughly around the 1st and 15th. They pay through PayPal (the default), direct deposit, or check.
#5 Rakuten Marketing (Formerly LinkShare)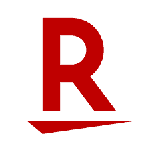 Founded in 1996, Rakuten is one of the oldest affiliate networks still around today. It has a solid reputation and is highly rated among users and review sites.
One of the reasons it's so popular is that the platform includes a lot of big names like Best Buy, Papa Johns, Walmart, Sephora, New Balance, and Macy's. They also have some smaller merchants and carry about 1,000 merchants in all. This is a great option for affiliates who want to focus on retail goods and work with popular brands.
One of the big advantages that affiliates love is the ability to rotate ads without having to use an additional plugin. They also offer "deep linking" to specific merchant pages.
One drawback is that this network doesn't pay their affiliates until the company pays them. So, for example, if you made a sale in March, the company may pay in April, and you wouldn't actually receive the commission until sometime in May.
You'll need to earn at least $50 before you can get a payout. Payment options include direct deposit, check, and PayPal.
You'll get paid every 30 days unless you're a top performer, in which case, you may be able to get that down to 7 days. Payout options include direct deposit, check, or PayPal.
#4 Amazon Associates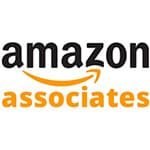 Amazon is the world's largest retailer, so it's no surprise that they also have a huge (and extremely popular!) affiliate program. One of the biggest advantages of becoming an Amazon Associate is that there are so many different products you can promote.
This is especially great for bloggers since you can find products related to just about any topic you can imagine. The platform is also extremely easy to use, making this a great option for affiliate marketing newbies.
One major downside is that Amazon is very strict about their rules for affiliates and they're quick to permanently ban people for violations. Before starting with this program, you'll want to read the rules carefully and commit to following them to a tee. For example, Amazon doesn't allow you to include their affiliate links in emails.
The payout structure is much lower than many other affiliate opportunities you'll find out there. Commissions start at 2.5%, although you can earn as much as 9% on some items. The company also places a 60-day hold on the income you earn before they'll pay you out.
The minimum payment amount is $10 and you can receive your income via direct deposit, check, or Amazon.com gift certificates.
#3 eBay Partner Network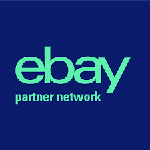 The eBay Partner Network (EPN) is similar to Amazon Associates, but it sets itself apart due to the truly unique items you can promote. If you want to focus your efforts on promoting physical products, EPN is an excellent option.
There are over 1.1 billion listings, so you'll always have an excellent source of new products to offer. The platform also offers free link generators, widgets, and ad creatives which many affiliates find extremely helpful.
EPN pays its affiliates monthly, as long as you meet the minimum $10 payout threshold. Your options are direct deposit or PayPal.
#2 CJ Affiliate (Formerly Commission Junction)

CJ Affiliate is one of the largest affiliate marketing platforms in the world. Here you'll find a veritable "who's who" of brands, including names like TurboTax, Apple, Zappos, and Home Depot. They have over 3,000 advertising partners, which makes this an excellent platform for those who prefer a one-stop-shop approach.
The reporting functions on this platform are also quite impressive. This can make a big difference as you're trying to evaluate various offers. Since the dashboard is so robust, however, you might experience a bit of a learning curve as you get to know the tools available to you.
The major drawback is that this platform has been known to cancel affiliate marketers' accounts with little to no explanation. If you've built up a big portion of your income based on sales through this platform, this is obviously a potentially major issue.
The company has a net-20 payout policy. The minimum payout is $100 if you've requested a check or $50 for direct deposit.
# 1 FlexOffers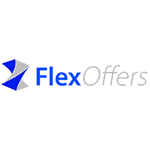 Earning the number one spot on our list, the long-standing affiliate platform FlexOffers gives you access to over 12,000 merchants. They add about 50 new ones every day, so there are always new opportunities to check out. Here you'll find both small merchants and major brands like Lenovo, Macy's, and Sketchers.
Through FlexOffefrs, you'll be able to find digital and physical products that are perfect for a wide variety of niches. You can take a look at all of their current offers without signing up, which will allow you to easily see if the lineup appeals to you.
Their backend dashboard has a more modern, intuitive design than many of the other affiliate networks. Every marketer (affiliate) on their platform is also assigned a dedicated account manager who can help you get the most out of the platform.
FlexOffers also has their own affiliate program, called FlexRev-$HARE. If you refer someone to the platform, you can earn overrides on their earnings. Talk about a win-win!
If you're located in the United States, the minimum payout is $50. Your options include direct deposit, wire transfer, or PayPal.
One Final Thought
There are a lot of great marketing networks out there, but you don't want to spread yourself too thin. Start by choosing one of two from this list, then you can slowly expand in the future if you find that you have some additional capacity.
If you're not happy with the platform you started with, feel free to check out some others until you find what works best for you.
Take Your Online Business to the Next Level
Now that you know the ins and outs of the top 10 affiliate marketing platforms, you have all the information you need so you can get signed up and start making money!
Affiliate marketing is a great way to start building your online business with a super-small initial investment, but you don't have to stop there! There are so many great ways to make money online, the possibilities are virtually endless!
Are you ready to take your online career to the next level? Check out some of our awesome Entrepreneur Resources. You just might find your next million-dollar idea!