We all spend hours on our cellphones each day, but what if you could make money at the same time? 35 percent of affiliate marketers earn more than $20,000 annually, making for a pretty lucrative business.
With mobile affiliate marketing, you can leverage web browsing, social media, and more to grow your business.
What exactly is mobile affiliate marketing, and how can you use it to your advantage? Keep reading our guide to find out! We'll review everything you need to know—and how you can use affiliate marketing yourself—so you can make a mark in your industry.
Explore all the opportunities affiliate marketing has to offer on mobile devices with this guide.
What Is Mobile Affiliate Marketing?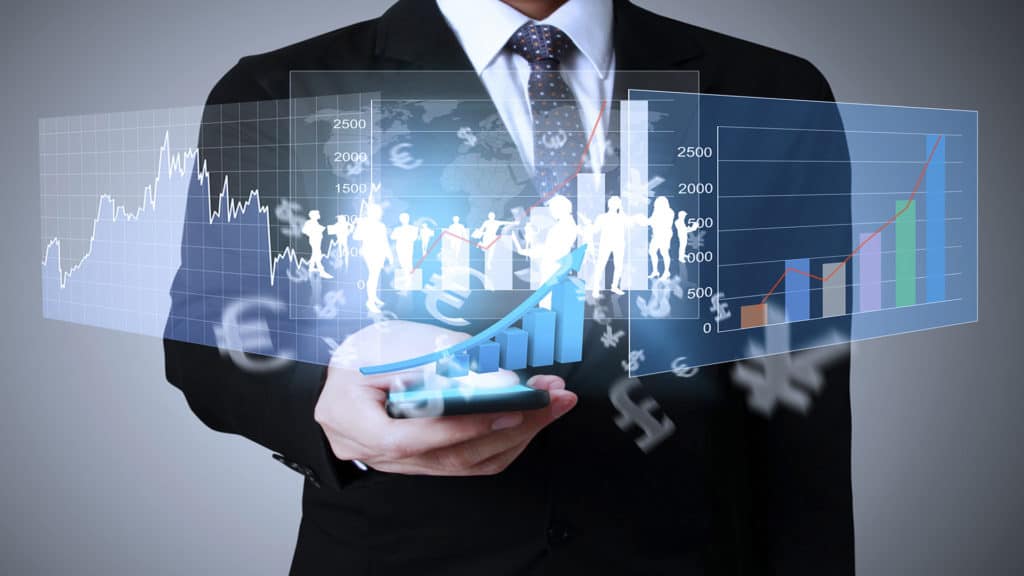 First, let's discuss the basics of mobile affiliate marketing.
Every year, more people switch from using their desktop devices to their smartphones, allowing them to find answers on-the-go. Mobile marketing now makes it easier for brands to connect with their customers anywhere in the world. Affiliate markets can use this opportunity to step up sales.
People don't even need to own a product to become a mart of the mobile affiliate network.
Instead, they can help other companies sell their products.
A mobile affiliate will promote affiliate links that the product owner (advertiser) provides. Then, the affiliate will share these links online to their audience. For every action that occurs (such as a sale or subscription), the advertiser rewards the mobile affiliate.
With mobile affiliate marketing, businesses reward affiliates for every consumer they bring in through a mobile device.
There are four main players involved in the mobile affiliate network: advertisers, publishers, the user, and an affiliate program.
Publishers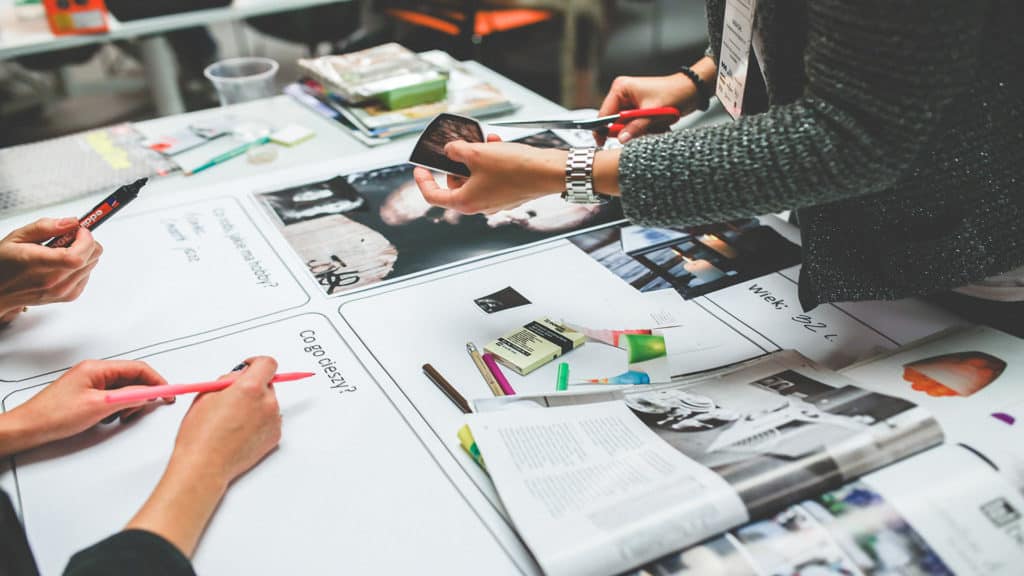 Publishers are on the supply side of the mobile affiliate marketing equation. They usually generate traffic and make money from it. Publishers can include:
Webmasters (who have a website)
App developers (who have an app)
Social media marketers (who use social media platforms)
Publishers are responsible for the supply by providing mobile advertising spaces where they then promote someone else's products. Publishers are responsible for creating a user-friendly mobile interface. If the platform doesn't optimize the user experience (UX), potential customers might leave.
A good UX, on the other hand, will keep consumers happy and engaged. Then, the publisher can focus them on a specific call-to-action (CTA) to convert that consumer into a customer.
Optimizing their platform for UX can help them create a bigger share of high-quality traffic.
The more traffic the publisher brings in, the more potential profit they can generate.
However, some traffic is considered low-quality or fraudulent. Those visits and clicks might roll in, but they're not ideal for leads or conversions.
Optimizing the platform for the right audience can ensure there are more high-quality leads than fraudulent ones.
Advertisers
On the other side of the equation are the advertisers. Advertisers own the offer's content, including specific products or services.
In mobile affiliate marketing, advertisers can include app developers and product owners. They usually want to find users for their products. Affiliate marketing allows them to reach a larger audience to boost sales.
As an advertiser, it's difficult to reach every inch of the internet at once. Working with a publisher allows these advertisers to expand their reach. Then, they can generate more mobile leads and increase sales.
A lead represents a potential future client.
In order to generate these leads, the advertiser needs to gather contact information, such as a phone number or email. Online, you can use a form or e-commerce website to generate these leads. You can also have consumers subscribe, buy a product, or install an app.
Users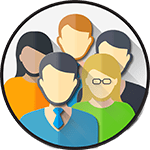 A user is a person who subscribes to an offer. They might perform another action, such as completing a purchase.
Users click on a publisher's affiliate link. Then, they receive the advertiser's product or service. It's the user that ties the entire network together.
Affiliate Programs
Some advertisers control their own affiliate programs. Amazon's affiliate program is the perfect example. With this type of affiliate program, affiliates are connected directly to the advertiser, who provides the affiliate links.
For each purchase that occurs through those links, the affiliate responsible will receive a commission.
Affiliate programs work best when they aggregate thousands of offers in one place. This allows advertisers to maximize their potential sales.
Affiliate networks can become super advantageous to affiliates. Instead of searching around, affiliates can find everything they need in one spot.
How Is It Different From Affiliate Marketing?
It's important to note that there's a difference between affiliate marketing and mobile affiliate marketing.
Affiliate marketing is often twofold. Users can check ads on mobile or desktop devices. With our growing dependence on mobile devices, however, desktops are starting to lose their relevance.
Instead, you can likely make more money by creating a mobile affiliate program.
Mobile devices also keep up with more dynamic trends. For example, new social media apps pop up all the time. Virtual reality trends are changing existing apps, too.
By using mobile affiliate marketing, you can reach a wider audience and boost your business.
Otherwise, you risk falling behind the competition.
Regulators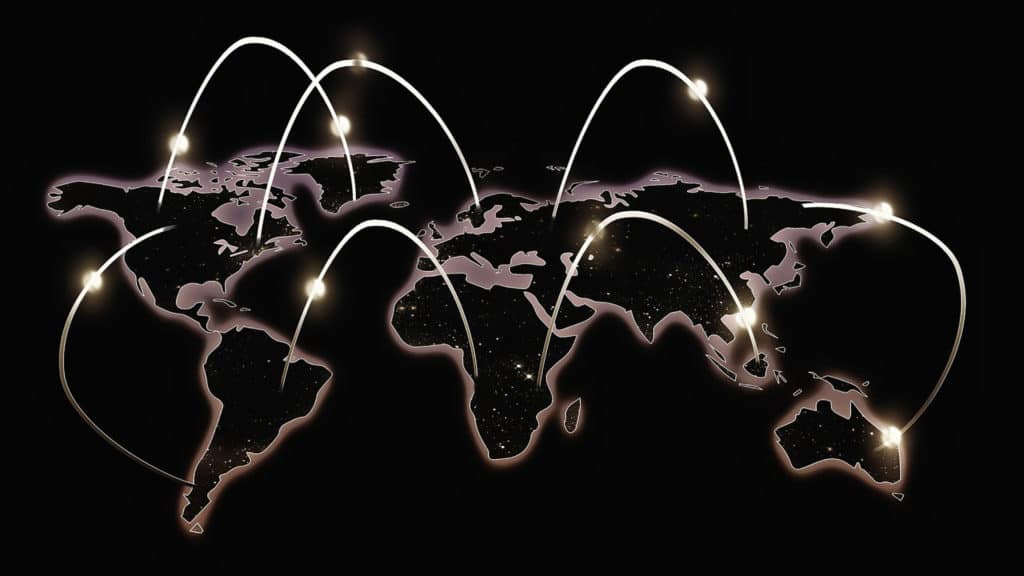 The main differentiator with mobile affiliate marketing is that the main regulators are carrier operators. Carrier operators provide mobile data to users. They're responsible for deciding what's promoted and how it's promoted.
Billing
Mobile affiliate marketing involves mobile devices, which requires a different way of charging users for acquiring a product or service.
Since carrier operators rule the market, the user is charged for the cost of the product or service through their phone bill.
Flow
Flow differs between desktop and mobile devices because of carrier operators as well. For example, if the user wants to subscribe to an offer, they'll likely receive a text message with a code. The goal is to have the user insert the code on the offer page before subscribing.
This process allows the advertiser to track which affiliate codes are at work.
Why It Matters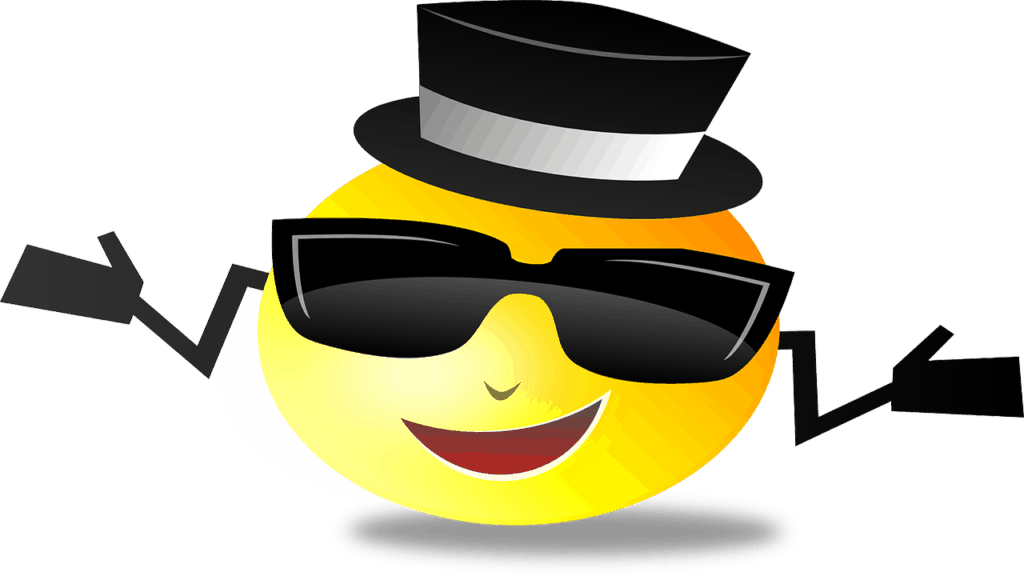 Some people can run their entire business using their smartphones. As more people use smartphones instead of desktop computers, smaller devices are changing marketing and sales tactics. As a result, the majority of sales are beginning to occur over e-commerce.
As more people depend on their phones, it's becoming more important for affiliate marketers to create a mobile presence.
Otherwise, they'll fail to reach customers and make a sale.
The Benefits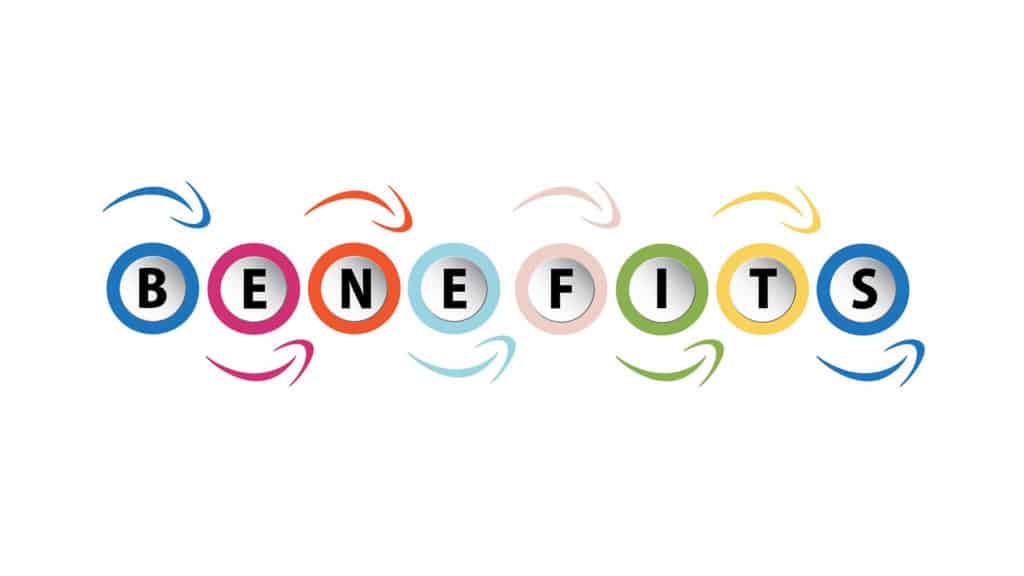 There are three top benefits of using mobile affiliate marketing for your business. Keep these in mind if you're on the fence about moving to mobile affiliate marketing.
There's Plenty of Room
First, it's important to know that affiliate marketing from your phone is a competitive space. However, the market is huge. With that in mind, there are numerous niches that you can target.
There are also many different marketing tactics you can use to reach these niches.
In other words, there's a lot more wiggle room in the market than you might think.
The Market Keeps Growing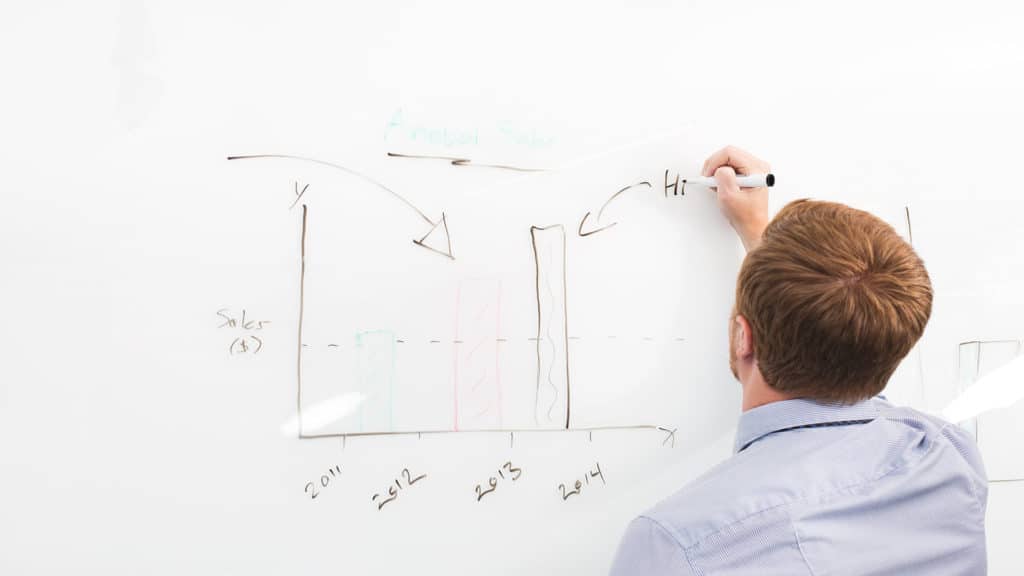 Mobile users constantly use their phones to conduct research. In fact, customers spend over 15 hours a week researching.
The number of mobile users is continuing to grow. As it grows, people are also spending more time on their phones. Both provide you with numerous opportunities to use a mobile affiliate network to your advantage.
There's Opportunity For Targeting
As more people spend time on their phones, they're also more likely to buy on their phones.
93 percent of these researchers will even make a purchase, with 50 percent of consumers making a purchase immediately following their research sessions.
However, no two customers are alike. You need to find ways to target specific customers in order to optimize sales. Mobile marketing data can help.
You can take advantage of analytics and advanced targeting based on location. For example, you can use geofencing to target customers when they reach a location in real-time.
As mobile marketing continues to grow, you'll discover new, more effective ways to reach your customers from their phones.
Your Steps to Success
By the end of the year, companies could end up spending as much as $6.8 billion on affiliate marketing. In fact, affiliate marketing is responsible for 16% of all online orders.
In order to use your mobile affiliate network effectively, there are a few things to keep in mind first. Here are your eight tips for success when using mobile affiliate programs!
1. Find Your Audience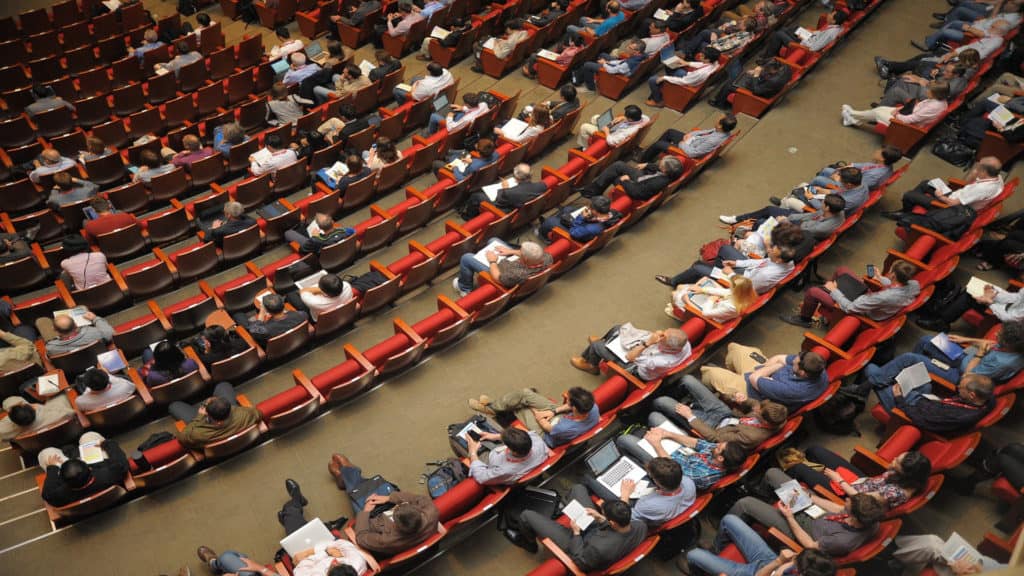 First, make sure to find your niche. A niche is a smaller segment of a larger market. Instead of focusing on every possible customer, you can craft a targeted message by closing in a smaller niche.
Niches make it easier for you to communicate with your customers. You can create a personalized message that appeals to your target audience emotionally. Then, you can use that emotional appeal to turn them into paying customers.
Choose a niche that's small enough that it's easy to target.
To find a profitable niche, using Google Trends to determine what's relevant to your customers. Conduct keyword research using Google Keyword Planner to see what they're searching online.
Then, look for the top influencers in your industry. These influencers have already successfully connected with their niche audience. You can check out what your competitors are doing, too.
Once you find a profitable niche, you can find a way to position yourself in front of them on mobile platforms.
2. Experiment A Little
As you get started with mobile affiliate marketing, you might want to try a few different tactics. Your goal is to find what offer works for you and your target audience.
Here are a few options:
Subscriptions (think food and drink deliveries)
App installations (the affiliate is paid when the app is installed by a new user)
Pay-per-call (the affiliate is paid when someone calls an advertised number)
Pay-per-sale (the affiliate is paid when someone makes a purchase using a specific code)
Lead-based (paid upon completion of an online form)
Finding the right tactic can help you boost conversions.
3. Find In-App Traffic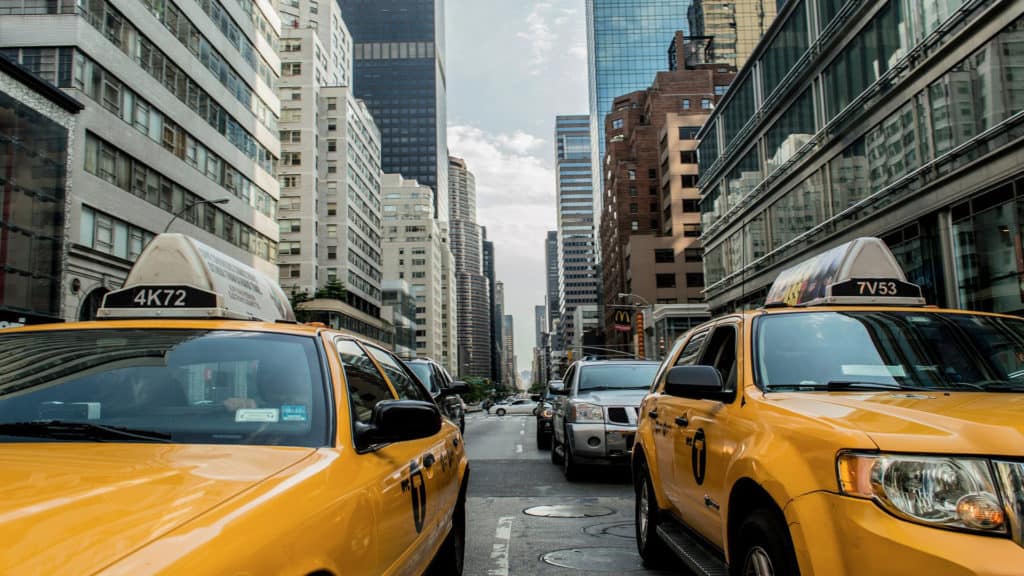 In-app traffic can help you attract a larger crowd. If you have the opportunity, find a way to tap into in-app traffic.
There's more information available about smartphone users than desktop users. For example, you can learn a lot based on a mobile user's location. Using this data can help you hone in an target your audience.
4. Remain Competitive
Big or small, your niche is bound to generate a little competition. Make sure your offers are unique, creating, and compelling.
Don't forget to keep up with the latest trends, too.
5. Stay Social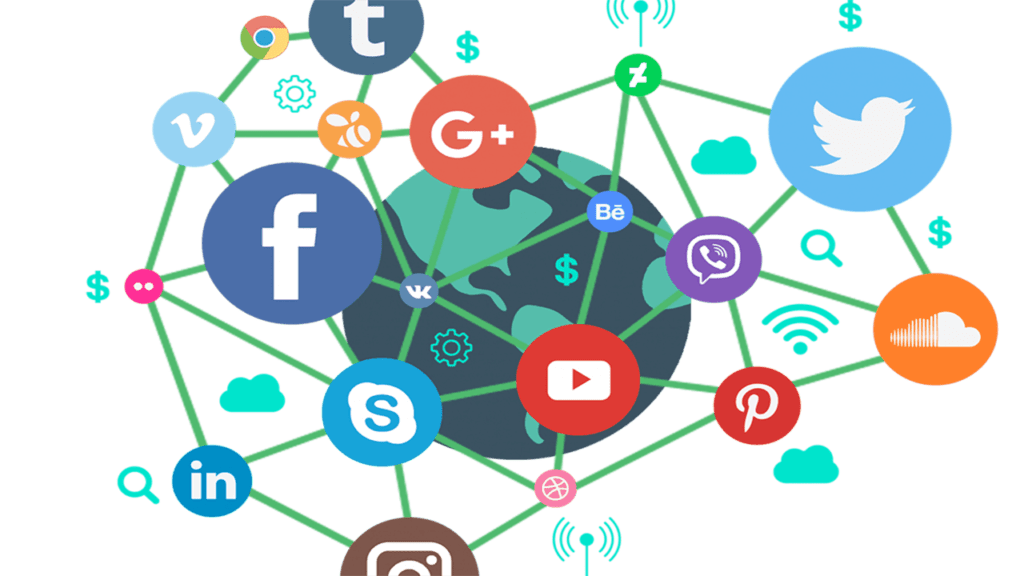 Social media is a crucial component of affiliate marketing success.
You might have to do a little research to get started. Make sure to choose the platforms you used based on where your niche audience spends their time. Then, come up with ad language that appeals to your users.
Leveraging social media will help you remain relevant and competitive. Otherwise, you risk falling behind.
6. Join a Network
Whether you're a publisher or advertiser, you can always benefit by working with a mobile affiliate network. A network provider is a middleman than connects businesses with affiliates. It only takes a few clicks on your phone to get started.
Mobile affiliate networks have large corporate clients. They also include a good-sized pool of direct advertisers. Influencers can also take advantage of these networks if they want to save time and find the best possible payout.
Joining an affiliate network also reduces the influencer's risk of not getting paid.
You'll have access to analytics, more offers, and optimization tools, too.
Check out these high-ticket affiliate programs as a place to start.
7. Create Unique Visuals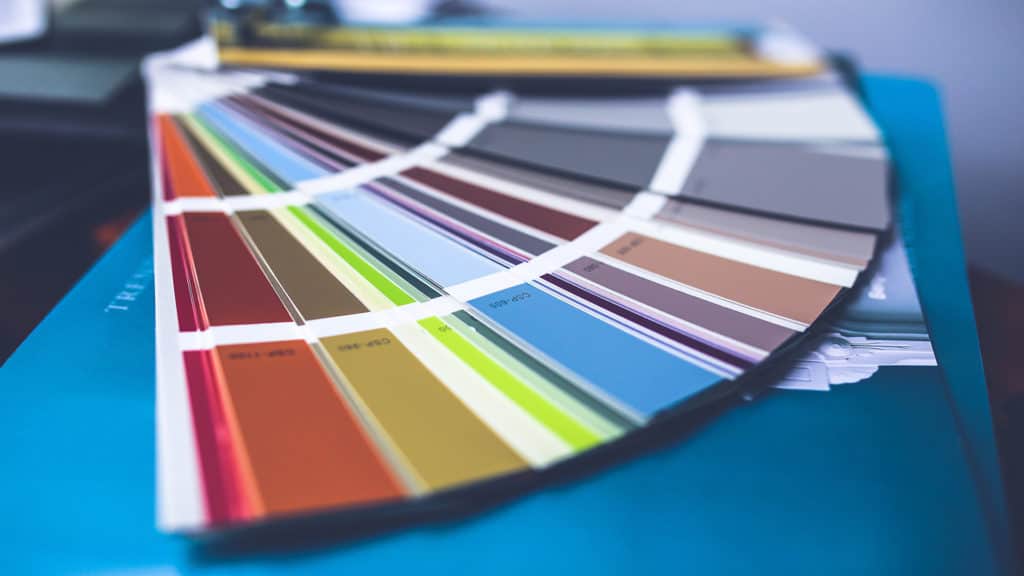 A picture is worth a thousand words, right? To make the most of your mobile marketing, make sure you're using strong imagery. The right image can help you grab someone's attention and turn them into a sale.
8. Check Your Data
Once you start generating leads, make sure to analyze the data. Study your spend, conversions, visits, and clicks. Tracking tools will tell you which strategies are working best (and which aren't).
Then, you can determine where to make changes and which strategies are helping you bring in more money.
Mobile Affiliate Marketing: Your Step By Step Guide To Success
Ready to start using mobile affiliate marketing to boost your own business? With this guide, you can set yourself and your business up for success!
Don't wait to get started. Instead, take action today to start boosting your brand!