We all want a high traffic website that will be an endless stream of passive income. However, achieving this is easier said than done. Affiliate marketing is a pretty rewarding venture if done right. With so many affiliate sites out there, it can be hard to get noticed by web users. That's where SEO comes in. Of all SEO strategies, content is among the most overlooked. Most folks tend to focus on the complex SEO strategies, forgetting the most basic one, content optimization.
You've probably heard this phrase somewhere, that content is king. This statement was borne not from naysay but actual numbers and figures.
Without quality and relevant content, it's near impossible for your site to make it to the second page of search results.
In this piece, we'll highlight some of the best ways to combine SEO with affiliate marketing. That way, you can boost your ranking on the SERP and attract more traffic to your affiliate site.
What Is Content Optimization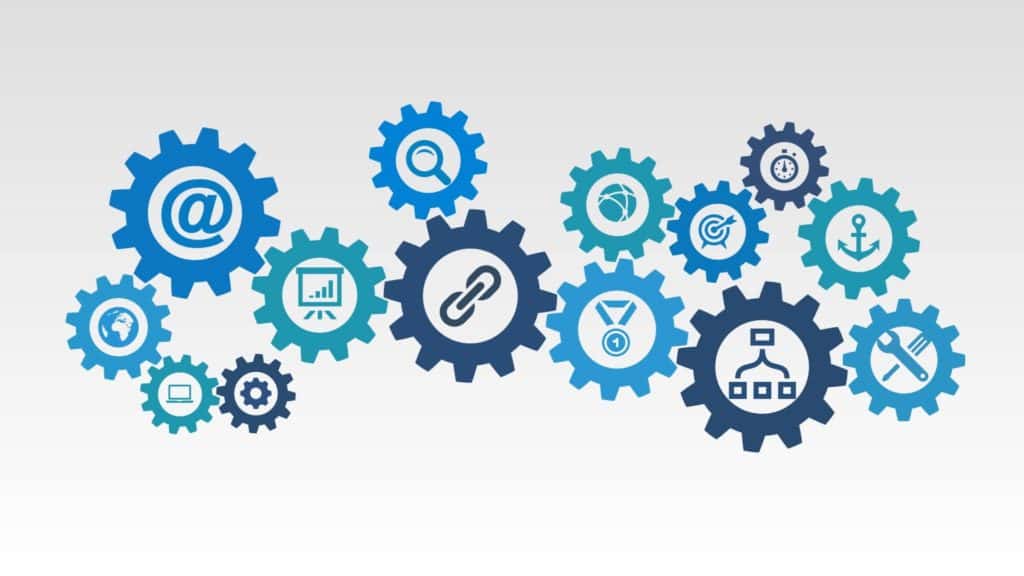 SEO is a pillar of inbound marketing that etches on content.
SEO, which abbreviates Search Engine Optimization, are strategies sites utilize to boost search engine rankings.
Content optimization means creating online content to improve page rankings. It is one of the most effective strategies that even the biggest sites use.
Apart from content optimization, here are a couple of other SEO strategies:-
Social media– Using social media to raise site awareness and attract visitors
Backlinks– Quality links that redirect to your website
Images– High quality and relevant images are a pretty effective SEO strategy
Metatags– Yes, metatags still play a crucial part in SEO
Page loading speeds– Slow pages make the user click the back button, thus increasing your bounce rate
How to Optimize Content for Affiliate Marketing
Content is the undisputed king of SEO, so you should prioritize it, especially for affiliate marketing. Plus, SEO is ever-changing, but the content remains a top SEO strategy.
Affiliate marketing is a pretty murky side of the internet. While most affiliate sites have a bad reputation as being bothersome, some affiliate sites have reaped a fortune from promoting relevant products to consumers.
New to affiliate marketing? Here's everything you need to know about affiliate marketing.
Read on to find out how you can use quality content in your affiliate marketing site to earn some good cash.
1. Keywords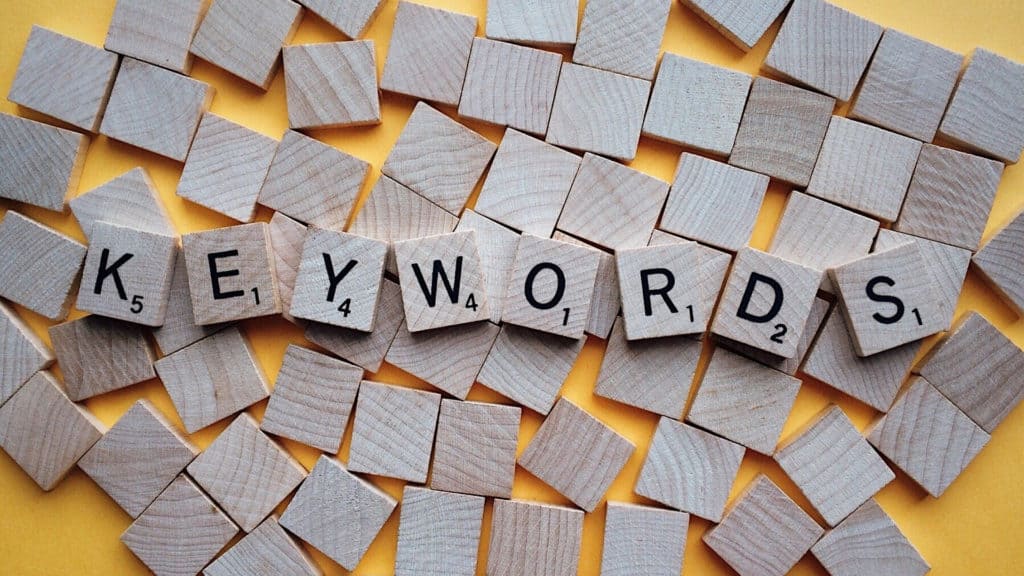 Keywords are at the core of content optimization. Web users in your particular niche most frequently use these keywords.
The Importance of Keywords in SEO
Keywords will help you establish the most-used terms by your online audience.
In doing so, you can tweak your site to be more relevant to this audience. Most clients use somewhat the same words when referring to their products.
Making SEO content with words the customer doesn't use will see you lose clients and lower your page ranking.
Therefore, it is imperative to do proper keyword research for your SEO and business' sake.
Here are a couple of terms we use during keyword research
LongTail Keywords
Keywords that are specific and longer are known as longtail keywords.
It is way easy to search for something using longer and more specific keywords.
These long-tail keywords focus on a particular niche and are very specific.
Keyphrases
The term keywords is somewhat confusing since you'd think it's only limited to one word. However, keywords can be multiple words or even an entire phrase.
If there are some phrases your customers tend to use, then include the entire phrase in your keyword research.
Keywords
Keywords are customer-oriented words you use in your web content to boost your SEO
How to Know the Number of Keywords to Use?
While there's no exact figure of the number of keywords to use, you should settle for a lot. More than a thousand keywords are just plain outrageous.
As a rule of thumb, the number of keywords should be in the hundreds. Even the smallest businesses can come up with at least one hundred keywords.
Remember, the more the keywords, the more the number of landing pages you have to create. Fortunately, you don't have to create all these landing pages all at once.
Prioritize these keywords and create landing pages for the ones you deem most important first.
Your SEO strategy should start with keywords research to be effective. Searching for the right keywords isn't as difficult as you think.
You can get appropriate keywords to use by following these steps:-
Establish your niche and what you want from your affiliate marketing site
List all the relevant keywords
Make landing pages for each of these keywords
Just like that and you'll have all the relevant keywords for SEO to boost your SERP ranking.
2. Site Organization and Structure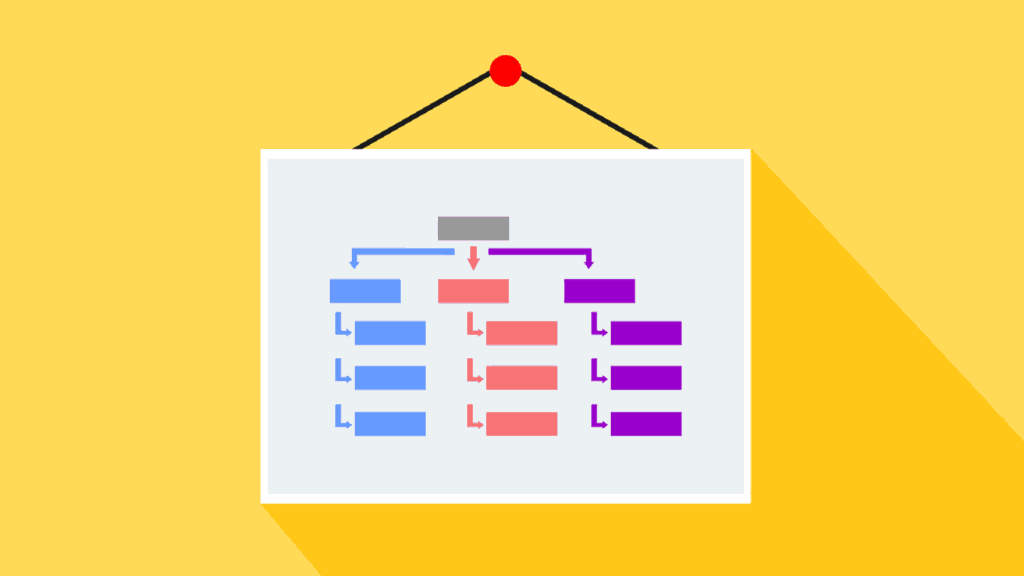 Your site should be well organized for Google to understand it. This means your site should have a proper structure that is easy for the user to understand.
The site structure is such an important ranking factor and here's why:-
Makes Your Site Easier to Comprehend
With a good site structure, it's easier for Google to find where your most relevant content is. This way, Google can easily index your content for a higher ranking. Combine good structure with relevant content and boosting your rankings will be a breeze.
Your Site Doesn't Compete With Itself
You probably have plenty of pieces talking about the same topic scattered all through your website. Let's say you have ten articles on the best investment app.
Without proper site structure, it will be difficult for Google to know which the most relevant page is.
To avoid this confusion, you should consider using an internal linking structure for Google to prioritize somewhat similar pages properly.
What Is the Perfect Site Structure?
To get the perfect site structure, you first need a firm understanding of your entire site. That way, you can organize your site into different facets that collectively make your whole site.
Think of the ideal structure of your site as a pyramid or hierarchy.
At the top of your pyramid is where you'll have your homepage. From your homepage, the site breaks down into various links to other pages.
These pages will link to other pages.
Keywords and site structure go hand in hand. So remember to put your most commonly used terms at the top of your pyramid. In doing so, visitors can easily access the most relevant pages.
When your site structure complements your keyword, then you're ranking on Google's SERP is most likely to increase quite significantly.
3. Copywriting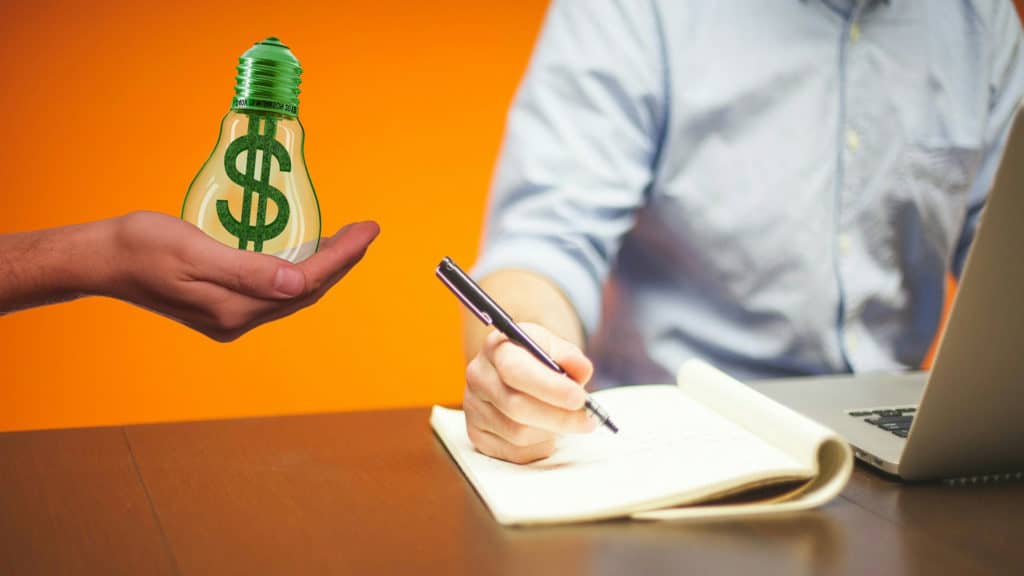 Copywriting is a content optimization strategy that most site owners don't know.
Copywriting is writing articles with the purpose of marketing.
When it comes to copywriting, you need proper balance. You want to optimize for Google rankings but also have attractive enough articles.
Don't get too caught up in the optimization part and forget to churn out interesting pieces for your audience.
Reread through it and see if the optimization has affected the quality and originality of your idea. If it has, you may want to dial down on the optimization a bit.
How to Do Copywriting Properly
Originality is at the core of quality copywriting.
So the first rule of copywriting is to have an original idea. This idea should be conversant with your target audience and should add value to them.
Your article should be original and different from other sites. It should also have a catchy attention-grabbing title, but the article should deliver on the title.
You can get topic ideas from your long list of keywords. However, these keywords shouldn't be the actual topic. They should just guide you to find the appropriate topics.
A nice trick is putting yourself in the shoes of the web visitor. If you were visiting your site, what content would you want to read?
After reading through the article, consider whether you think your piece adds value to the visitor.
If it doesn't, you may want to edit it or reconsider abandoning the article altogether.
Also, you may choose to churn our very fresh original content. You can even give your professional opinion on a particular matter; it will still count as original content.
All in all, your content should be customer-centric. In every piece, ensure you firmly understand what the audience would like to learn or get from visiting your site. Some key guiding questions should be:-
What is the purpose of this article?
What will the audience benefit from this piece?
What message is the article conveying?
What should the audience do after reading your article?
If you have these four on lock, then you're ready to churn out relevant and interesting content that will boost your SEO.
4. The Design of Your Content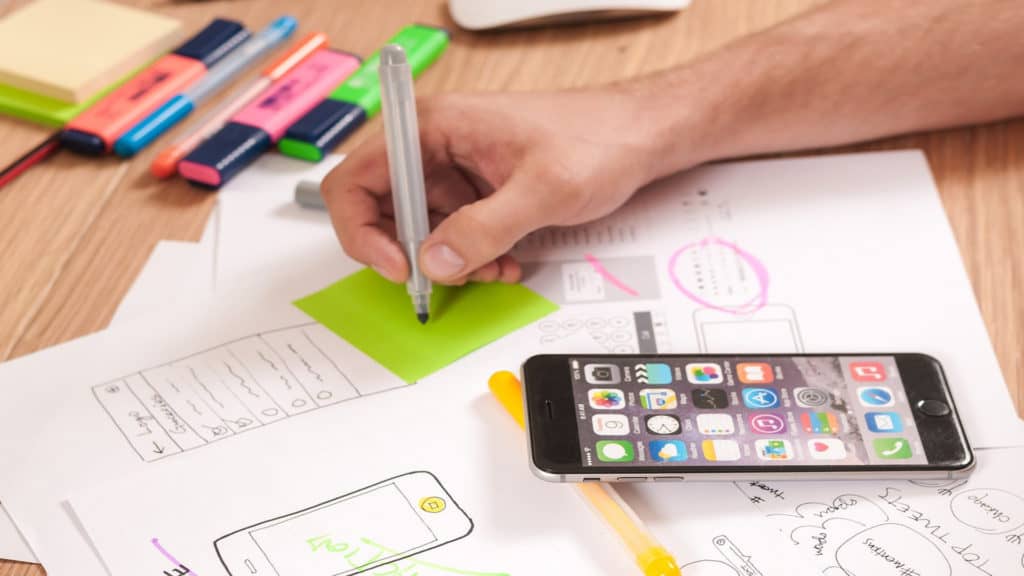 Content design is not similar to site structure.
Unlike site structure, content design is the process of making user-oriented content. It will make it easier for you to put out content the visitors actually want.
You create content based on the needs of the user.
In the end, what the user needs be it product or information, they'll get it from you.
Effective content design is the product of diligence and much deliberation. You should really put a lot of time and thought into your content design.
With good content, it will be easier for you to put out even more relevant content to draw the masses. You can always hire SEO experts to help you with your content design.
Your Content Should be Readable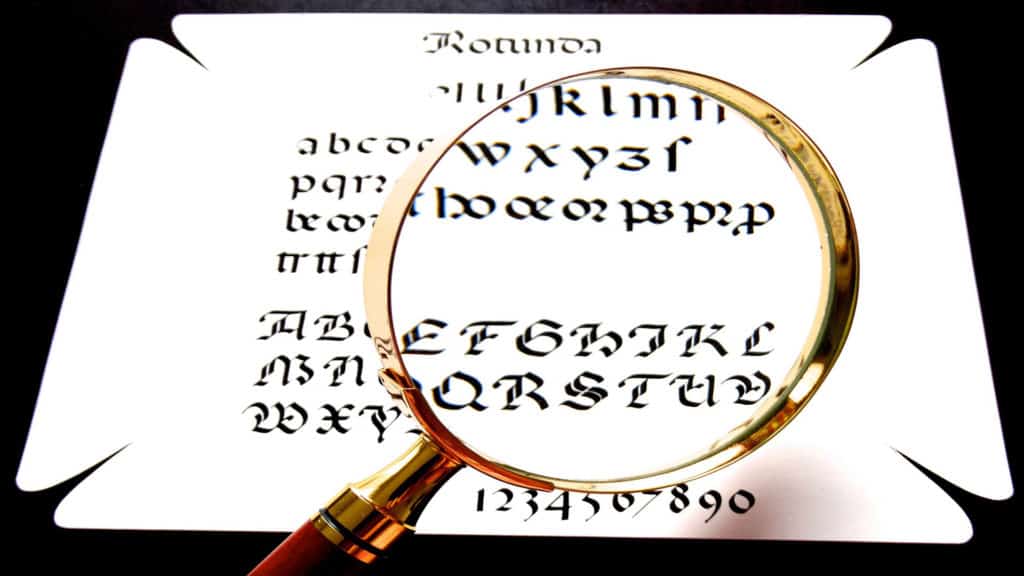 It makes no sense to put out unreadable content. You'd think it's impossible to do so, but sometimes you may focus too much on SEO and neglect readability.
Remember, your visitors are your bread and butter. You should be keen enough to provide them with content that they'll actually read. It will also help Google to understand your site's content better.
Your articles should have the proper structure. Try to break everything down with headers. The piece should also flow logically and always try to have a conclusion.
However, there's a lot to readability besides flow and structure. You need to have clear paragraphs, with short but precise sentences. Sentences that are too long are difficult to understand.
You should also ease down on using difficult words. They are just frustrating, plus your article is not a college essay. You can use this tool, and it will show you how difficult it is to read your article.
Use transition words to join your sentences. Transition words are words like "therefore," "apart from," "however," and the likes. These words make your article flow seamlessly and easier to read.
You should also avoid being too trite. Variation is just as important as having original content. You don't want your readers snoozing while reading the article. Therefore, try to avoid being too repetitive and try to use synonyms for words that you overuse.
The Three Magic Words for Content Optimization
For effective content optimization, think three words; content, intent, and context. As Google gets smarter, you'll need to stay on top of the game to get a good SERP position.
Content is what your site has to offer for a particular site. Context means, in what way does this content relates to your affiliate marketing site and your customer. The intent is what exactly you wish to get from the visitor reading the content.
Do you want them to buy something from you? Maybe you want them to share the piece to attract an even greater audience.
If your content checks all these boxes, then you are a natural at content optimization.
Proper Content Optimization Boils Down to You
Affiliate marketing isn't as easy as most people make it look.
However, once you optimize your content to boost your search engine rankings, you'll be making a good amount of cash.
Hopefully, this article has been of help to all you affiliate marketers looking to optimize your content for SEO.
Remember to check out other informative pieces on content optimization and grow your knowledge and wealth store.