If you're not making money from your phone, you're missing out. Investment apps offer unlimited potential to grow your portfolio from the palm of your hand.
But not all apps are created equal. Your potential to earn varies based on the features of the investment apps you choose.
Check out this overview of the ten best investment apps for 2020.
Best Investment Apps for People Without Money
The best investment apps are those that actually make it easy for you to make money. This might seem obvious, but the hype of $1 fractional shares can be a distraction from figuring out how much you'll need to spend to make that amount grow.
The low cost of entry lures beginner investors into relationships that may or may not work long term. Though these apps make it extremely easy to automate your retirement portfolio, they don't do the math for you.
To build wealth, you'll need to at least figure out how much the fees will cost per transaction or each year. Subtract this from the amount you intend to invest and you get a quick answer of whether the app is right for you.
It's never worth investing if you're going to be upside down–or owe the platform more money than the worth of your portfolio.
This warning targets investors who are strapped for cash and those who aren't sure which type of investing app to choose.
This top ten list is broken down by its services so you can compare apps based on their category.Best Apps for Spare Change Investing
Here are the two best apps if you don't have the disposable income to invest.
1. Acorns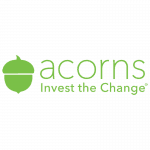 Acorns 'finds' money for you to invest to build your portfolio. It's one of the original spare change apps that works by rounding up any purchases you make to the nearest dollar and investing the difference.
To start investing, you need to connect your primary credit card or bank accounts where you do the most spending. These apps can be tricky because the amount you invest can be too little
Investing pennies won't be worth the trouble in the long run. But Acorns has a solution for that.
The app gives you flexibility over how much 'spare change' you invest. There's a feature called 'boosting your roundup' that allows you to invest as much as ten times your spare change.
For example, if you spend $1.97 on a cup of coffee, instead of investing the 3 cents difference, you invest $3 back into your portfolio.
2. Stash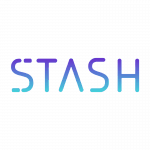 Stash is another app that caters to people without lots of money to get started. It's 'spare change' approach is different from Acorns.
Users set up an 'auto-stash' where they add money from a bank account to fund their portfolio. You can get started with as little as $5 and auto fund your account as often as you like.
Stash invests the money for you automatically. The major bonus of using this app is learning how investing actually works.
Stash takes the guesswork out of investment jargon so you feel empowered to make decisions about your portfolio when needed. It's a great transition app for anyone who eventually wants to become an active trader.
The app is $1 per month for investors with portfolios under $5,000. Be sure your monthly investment earnings goes well beyond this monthly fee by keeping your account funded.
Best Apps for Beginners
If you're new to investing, it's best to crawl before you walk. These apps allow you to do just that with simple user interfaces that allow you to start trading with just a few dollars.
3. Robinhood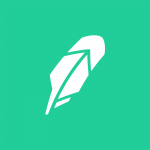 The Robinhood app is a well-known trading platform that draws in new users with free stock. You get free stock just for signing up and each time you invite someone to use the app, more free shares come your way.
Robinhood's best features don't come from stealing from the rich and giving to the poor, but in making beginner investors feel included. The app is simple with no fancy banking jargon to intimidate first-timers.
The app was started under the premise that brokerage firms charging commissions were 'taking advantage' of customers. They don't charge any commissions for trades no matter the size of your portfolio.
Robinhood earns its revenue from investors who want to upgrade to a premium account called Robinhood Gold. With Robinhood Gold, you gain access to margin accounts and extended trading hours.
4. Clink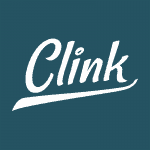 Clink is great for beginners because it combines micro-investing, or spare change investing, with traditional investment strategies. You can start by investing the difference in your spare purchase and then mix in auto funding as you get more experience.
Clink gives you a variety of ways to control how you invest. You have the option to increase your spare change spending by choosing specific categories like restaurants or shopping.
Each time you spend money in these categories, the spare changes gets invested back into your portfolio. Click focuses on Vanguard ETFs as its main product offering.
Get started with as little as $1 in your account, but there is a $1 monthly fee, so be sure to set up an auto fund option to avoid owing. Once your account balance reaches $5,000, you're charged 0.25 percent as a monthly fee.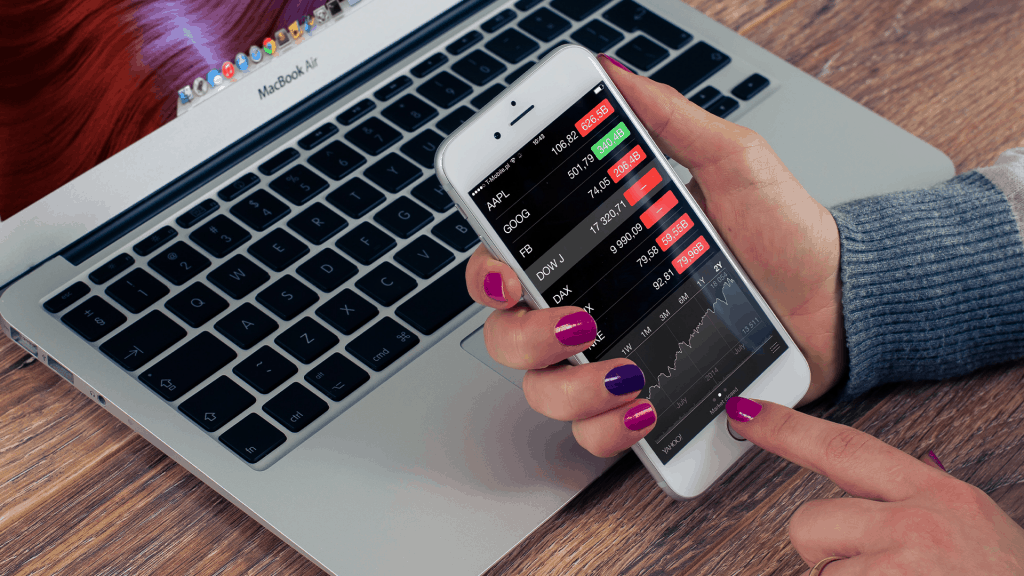 Best for Retirement
Are you worried about retirement? It's time to get serious about your portfolio using these top apps.
5. Vault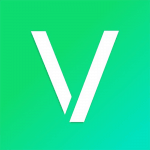 Anyone who owns their own business will appreciate the variety of retirement products available through Vault. Self-employed people are responsible for setting up their own 401(k) and IRA accounts in preparation for retirement.
The Vault app gives you access to the SEP-IRA, a retirement account designed for business owners. This account is great for entrepreneurs because it allows you to contribute more annually than you could with a traditional IRA and sometimes write it off as a business expense.
Set up your Vault account to automatically make deposits each time you get paid, similar to when you're working a regular job. Vault charges a monthly fee of $1 like Acorns and switches to a percentage at 0.25 percent.
Investing based on your income will likely get you to the $5,000 faster, so be sure the fees are comparable with other retirement fund management fees before getting started.
6. Betterment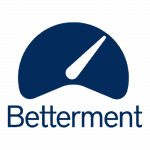 Betterment was one of the first robo-advisor apps on the market. The idea of having an artificial intelligence invest money for you was revolutionary back when Betterment launched in 2010.
Unlike some of the other automated investing apps on the market, you can't choose your stocks with Betterment. You do get to set your overall financial goals and risk tolerance when you set up your account.
From there, trust the robots to get it right. Divide your investments by goals to diversify your risk tolerance.
For example, portfolios created for an emergency fund might opt for a higher risk tolerance to take advantage of short term gains. Retirement account calculator help you keep an eye on whether or not you'll be able to successfully retire at 65.
7. Wealthfront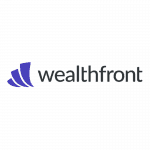 Wealthfront is one of the best retirement apps on the market. Its financial planning questionnaire is second to none as it gets you thinking about where you are in relationship to your wealth goals.
Wealthfront allows you to track your progress toward things like saving for a house or tells you how much you need to save each month if you want to retire at 40. Think of Wealthfront as a lifestyle investing app and not just a stock-buying robot.
Parents can opt to start saving for college through the app by opening up a 529 plan. It is more expensive to get started with Wealthfront than other apps.
The minimum deposit to open an account is $500. A portfolio line of credit is available to investors with an account balance of $25,000 or higher.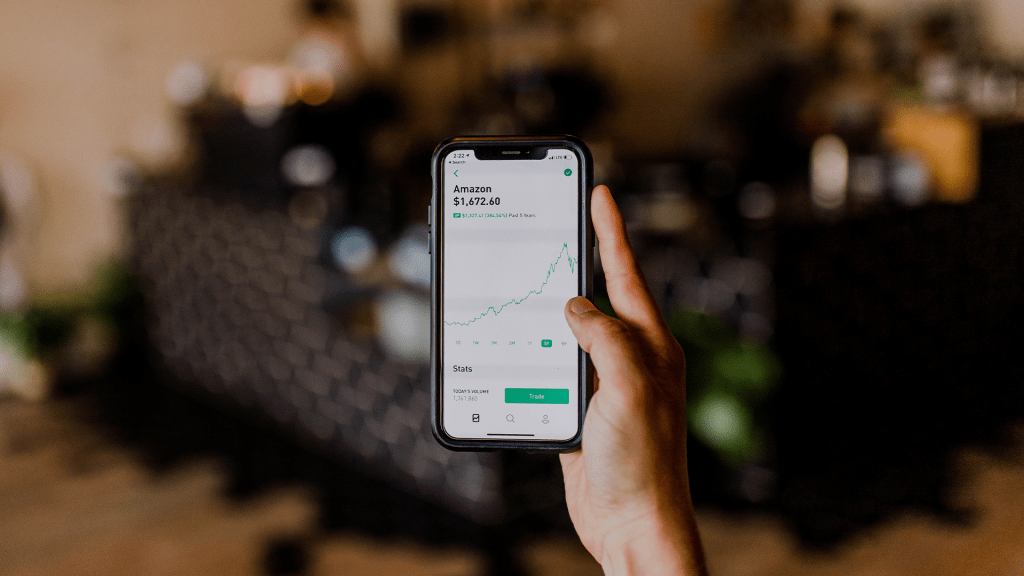 Best Apps for Experienced Investors
Active traders need love, too. Experienced investors can stick to tried and true investment platforms that have websites to match.
Choose based on your desired fund mix.
8. E-Trade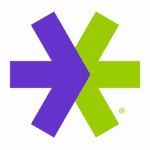 One of the top trading platforms on the web is E-Trade. Active traders flock to E-trade for its zero trade commissions and large mutual fund offerings.
But beginner investors shouldn't shy away from setting up an account. One major difference between the bigger online brokers and the newbie investing apps is educational resources. E-Trade has a robust mix of tools to help investors at all levels make better choices.
As an established online brokerage, they've worked out the kinks and have a customer support team to prove it. The investment selection and broad research tools mean you can put your money in just about any fund mix you want.
9. TD Ameritrade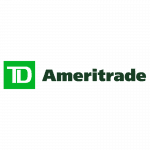 Recently, TD Ameritrade dropped its high fees, making it a viable player in the mobile app market. The online brokerage has been known for years for having top-notch customer service.
But it's a high cost per trade made it a terrible option for beginners. Now you can get access to investment help by text, instant message or phone 24 hours per day 7 days a week with TD Ameritrade.
If you don't understand the interface, simply take a screenshot and share with a rep
There are two mobile apps available from this full-service brokerage firm, including the TD Ameritrade and thinkorswim. Thinkorswim is the mobile trading companion app while TD Ameritrade is a mobile version of the main website.
Thinkorswim has beginner tools like practicing with paper money before you invest to get the hang of how the market works. The research tools on thinkorswim are also unmatched in the industry.
The app gives you access to a company's history, including major economic events that could impact your decision to invest. The app includes educational videos to help increase your learning curve.
Set price alerts to track investments you're interested in so you get the best deal. There's no minimum opening balance to get started with TD Ameritrade.
10. Vanguard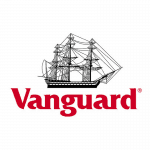 Another one of the leading online brokerage firms is Vanguard. Vanguard was one of the original firms to offer low-cost funds allowing investors at all levels to start trading.
The mobile app offers great investment options for long term savings and retirement. There are more than 3,000 mutual funds to trade from and there is also commission-free ETF trading.
Active traders have shied away from the brokerage firm because they put most of their focus on long term holdings. For this reason, you'll miss some of the perks of trading on E-Trade and TD Ameritrade.
Experienced traders will find its interface easy to use but basic in comparison to the other major firms. The research and data on company history are limited but still more robust than apps like Acorns or Stash.
Beginners won't miss a beat. The wide range of investment options make it a hundred times better than the new investment apps and with great customer service.
Nothing to Lose
The bottom line with choosing an investment app is that you have nothing to lose. The best investment apps allow you to get started with just a few dollars and no information at all.
Apps like Acorns and Betterment don't even ask that you choose your own investments. Simply add money and the app does all the work for you.
For investors with more sophisticated goals, you can take advantage of free investment education before making your first trade. Start with two or three apps at once to get your feet wet.
With apps like Robinhood, you have no monthly fee, making it a completely risk-free opportunity to earn money.
Want more information and money tips? Check our blog for updates.