Every day, there are a total of 1 billion hours spent watching Youtube. Streaming services are the next evolution of radio and television entertainment and platforms like YouTube are leading the way. With an increasing population spending more and more time on YouTube, business owners of B2Bs and B2Cs can't afford to not utilize this vital marketing tool.
Benefits of using YouTube video marketing:
Increased brand awareness
Increased lead generation
Increases in sales
Personalization and transparency for customers
In this article, we discuss how to grow your channel and rising trends in 2020.
How to Grow a YouTube Channel
Getting started on the YouTube platform can seem intimidating so we've included 8 best practices to grow your channel in 2020:
Create an Engaging Profile
Establish a Recognizable Brand
Produce Content on a Sustainable Schedule
Create Engaging Content
Create Pillar Content and Redistribute
Latch onto Popular Trends
Create Catchy Titles and Thumbnails
Include Strong Calls-to-Action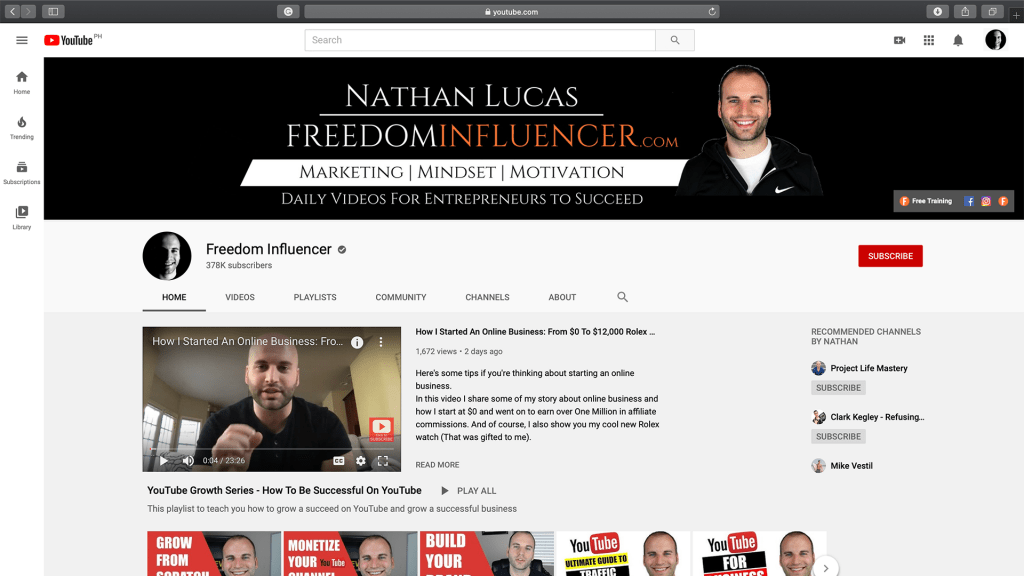 1. Create an Engaging Profile
When you sign up for an account, YouTube walks you through the steps of creating a page.
Your profile should include these elements:
A clear, concise value proposition that identifies who you are, who your audience is, and what you offer
Easy to navigate videos using playlists organized by sections
Your upload schedule
A profile picture of you or your business logo
A link to your website and/or social media accounts
A short channel trailer
An appealing color scheme that matches your branding
Think of your profile as the landing page of your video website. It should be engaging to encourage viewers to remain on your page longer and help them understand what your channel is all about.
2. Establish a Recognizable Brand
Using your business's colors and logos in your video, on your profile, and on your video thumbnail will help people to recognize you even if they don't watch your video. This is a tactic used by marketers to encourage brand recall across their products and advertising materials.
In the thumbnail of your video, use a recognizable element like a logo, a colored border or a picture of your face. Marketers also use other elements such as decorative text, circles and red arrows to draw attention to their thumbnail. Experiment with different things to see what works for your viewers.
3. Produce Content on a Sustainable Schedule
One of the most important actions for growing your channel is to create consistent content. You'll see on many business and influencer profiles they state when viewers can expect new videos. This is so viewers don't come back to the channel and assume it's dead. Posting consistently establishes a loyal following.
Try creating a content schedule where you map out the topic of the video, who will be in it, the tools you need, and when it will be published. Create videos on a schedule that is easy for you and your team to maintain without becoming overwhelmed.
Try collaborating with other businesses to create videos to not only boost your brand but also to make producing content an easier process.
4. Create Engaging Content
It's not enough to simply create content, the content must be valuable to your audience. In the words of speaking legend Les Brown, "Don't let what you want to say get in the way of what your audience needs to hear." For marketers, this means that your content should be relevant to the questions your audience is asking.
Research keywords and competitors to discover what your viewers are in need of most. Videos don't have to be film or cinema quality to be engaging. If you want to splurge, however, invest in decent sound equipment. Viewers will forgive a hazy video if the sound is clear.
5. Create Pillar Content and Redistribute
One way to make consistent content is the pillar content method. Pillar content is a long-form piece traditionally used in blogging. You would then use that one piece to create shorter pieces on the same topic and link back to the long-form content. This helps site visitors to navigate more easily and improves your marketing ROI.
For video, use this concept with longer videos and segment it into smaller videos to redistribute around your social media channels. These segments can be anywhere from 1 to 10-minute videos. This helps you create multiple pieces of content with less effort.
A similar way of creating content is to take a broad topic and create 1 to 5-minute videos on a subsection of that topic. This will help create a sustainable publishing schedule and encourages viewers to check out your videos on similar topics and you remain in the YouTube feed.
6. Latch onto Popular Trends
Adopting popular trends for your own business helps your viewers see you in a relatable and also exposes you to bigger audiences that are following the trend.
Companies use this technique to generate buzz around their business by taking a popular news story and making it about their business. Amazon did a great job of this when they released a statement indicating that they would be delivering packages by drone. Though it was a hoax it had every news outlet talking about them.
Choose popular news stories, video trends, or memes that are circulating the internet to promote your brand in a funny and personable way.
7. Create Catchy Titles and Descriptions Using SEO Practices
SEO stands for search engine optimization. SEO uses popular search terms and topics to generate traffic for your content. Search engines like Google and YouTube use an algorithm to help users find the most relevant information to what they type in the search box.
For YouTube, these algorithms consider the content of the video, the title, and the description.
The title is one of the reasons people click on your video. It should capture attention and include the keywords for your niche.
Use clickbait techniques carefully to gain attention for your videos. Do not 'actually' clickbait your audience. Doing so could hurt their trust in your videos if they feel they did not find what they were promised.
One clickbait method is using a cliff-hanger. YouTube allows about 100 characters for a title but only about 55 show up in the search window. Write what your title is about using a keyword and add a little description for context.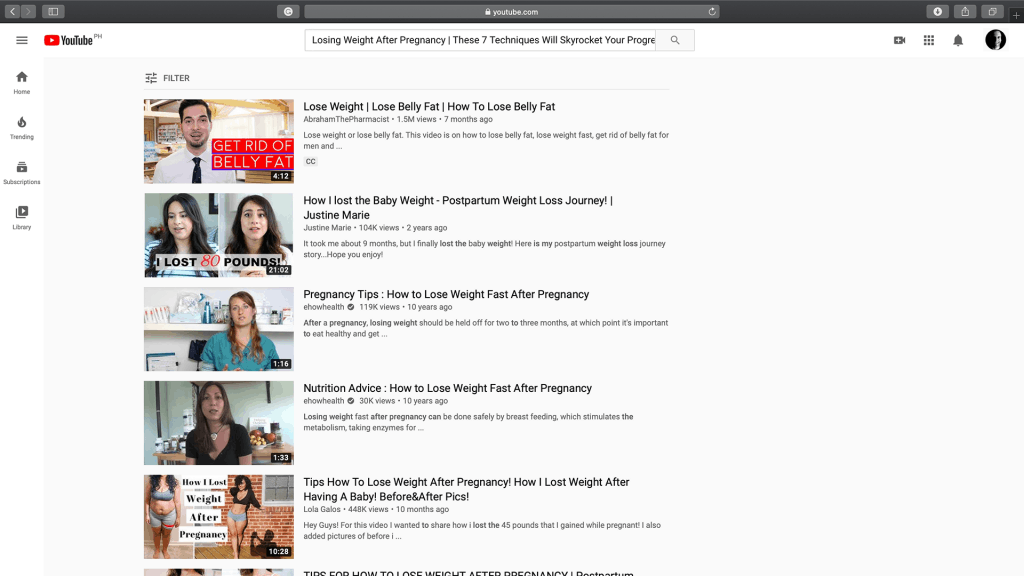 For example: Losing Weight After Pregnancy | These 7 Techniques Will Skyrocket Your Progress
In the above example, the emboldened text is what will display. The rest is only viewable if you click on the video. Using 'best of' and 'how-to' titles are also great ways to improve your clickthrough rate.
Use SEO practices when writing your description also. Write at least one paragraph detailing what your viewers can hope to find in the video. Also, include links to other videos and ways of contacting you.
For tags, use popular keywords in your niche, placing the most important ones first.
8. Include a Strong Hook and Call-to-Action
Create a strong hook and call-to-action for your video. You want to capture your viewers' attention as quickly as possible and keep them interested throughout the duration of your video.
A hook is what grabs the viewers' attention within the first 5 seconds of clicking the video. You want to have a great opening line that is interesting as well as visuals. You can use visuals of what you are talking about to generate more interest while you are talking. For example, you can show a tour of your business while you introduce the topic of your video. This part of the video is also called the teaser.
A call-to-action is some action you want your viewers to take. For example, most calls to action in YouTube videos are requests to like, comment, and subscribe. These are important because they inform the search engine algorithm that your video is valuable and helps you climb the ranks of search results.
CTAs can also be a request to download a product, signup for an email list, or follow a link to another video. They can appear at any point in the video but usually appear at the end.
YouTube Video Marketing Trends in 2020
Since its inception, YouTube has continued to evolve. As more users join the platform, the video search engine is forced to adapt to keep it an enjoyable experience for all. These changes increase the difficulty for marketers to build an audience and grow their channels.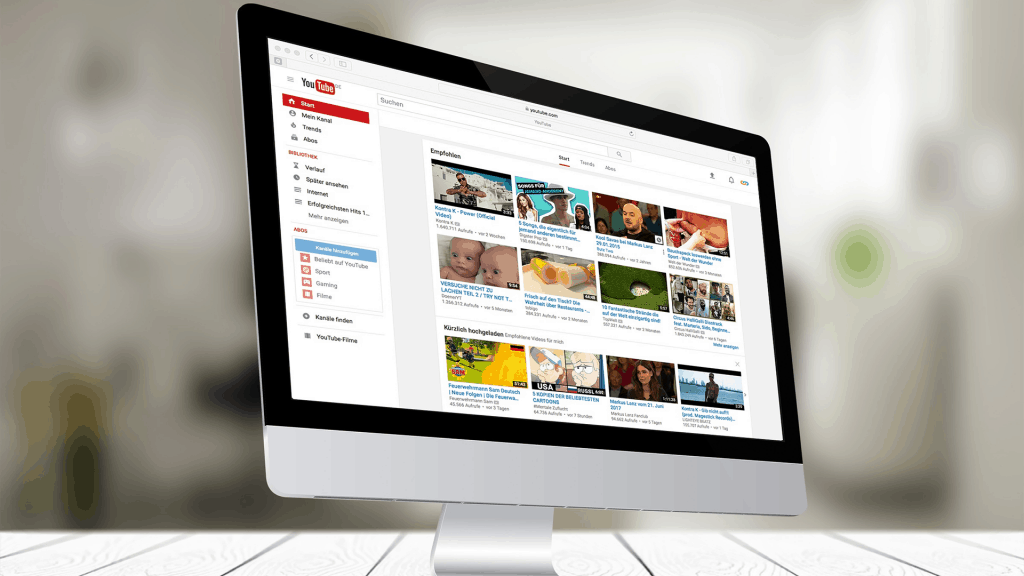 Here are 5 rising trends to grow your YouTube channel in 2020:
Stories and Live Streaming
YouTube stories are one of the most recent innovations on the platform. While it's reserved for channels with more than 10k followers, it has the potential of helping your brand create more versatile content. YouTube stories allow you to make brief posts between publishing videos.
Live streaming videos will also see an increase in popularity. They allow businesses to connect with customers all over the world and answer questions in real-time. These videos are great for product demonstrations or how-to videos. Also, use live streams to conduct webinars for your business or clients.
80% of consumers prefer a more personalized ad experience and more transparency from companies. Stories and live videos will allow you to engage with your audience in a more personalized manner.
Long-form Video
The popular belief is that people's attention span is shrinking. But recent studies show that this may only be true for content unrelated to a person's interests. In fact, users spend 88% more time on a website with video than those without. Additionally, videos that are more than 15 minutes long account for 50% of all video engagement yet are only a small portion of videos created.
Longer videos help influencers to create a more personal experience for their users and create higher quality content.
Voice Search
With the growth of mobile search and home assistant devices, voice search is changing the way people engage with the internet. Optimizing your video to be able to appear in voice search results will be key to getting ahead of this growing trend.
Use more conversational language in your descriptions and titles that include voice search-style keywords.
Ads Will Change
In 2020, a rise in Bumper ads and True View Discovery Ads is expected. Bumper Ads are 2 to 15-second unskippable ads that appear as a form of video or voice over. Traditionally marketers used them in radio advertisements.
True Discovery Ads are ads that will appear in the side panel of video search with an ad tag. These ads will be relevant to user search results. Both forms of ads provide increased options that help marketers connect with their audience in ways that are enticing and likely to generate higher quality leads.
Adaptive Marketing
Marketing has been moving more towards creating more personalized experiences for customers in recent years. One facet of this is adaptive marketing. Adaptive marketing is promotional materials based on demographics, preferences, and purchasing behaviors. These aspects will help consumers see ads that add value to their lives and align with their interests.
When determining your ad strategy, clarify your customer identities to target the audience specific to your niche.
Things to Remember
The most important thing to remember about YouTube video marketing is to be consistent and persistent. Building a successful channel can take months to years to do. Continue to engage with your audience to discover what they are searching for and how you can provide them the best service. Implement data-driven ad campaigns and popular trends to give your videos a boost.
Discover more about how to become an influencer as a business here.