With all the many affiliate marketing programs for beginners out there, it can be a little overwhelming getting started. We feel your pain.
As Fast Company recently put it, too many choices are making us miserable. In the affiliate marketing world, it can create a "failure to launch."
The following guide will hopefully put you in a place where you can cut through this uncertainty and enact a plan of action that gets you earning and growing. Let's launch!
Affiliate Marketing Defined
The affiliate meaning, in particular, usually describes a publisher pitching a third-party program or product in exchange for some percentage of the profits. Affiliate marketing, however, goes beyond this and is truly one of the best ways to build a successful business online.
To truly understand what affiliate marketing is, you need to go back to basics and learn your APCs. That is, Advertiser/Publisher/Customer. Let's examine each one.
Advertiser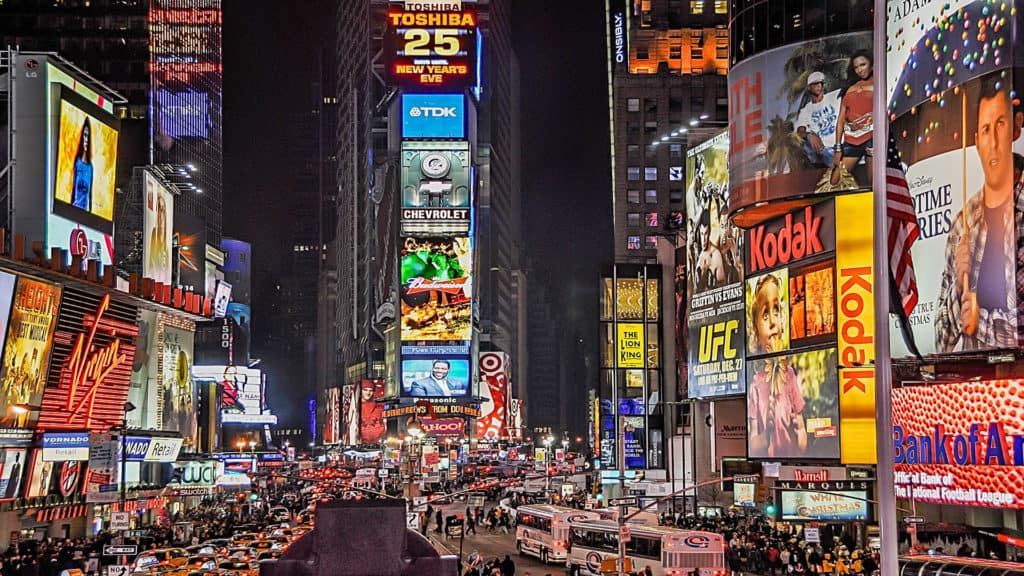 If you want to make money today with affiliate marketing, then you're going to fall into one of two camps: the advertiser or the publisher. We'll talk about the publisher in the next section. As an advertiser, you are the person or company with the course, product, or service that you hope to promote.
Publisher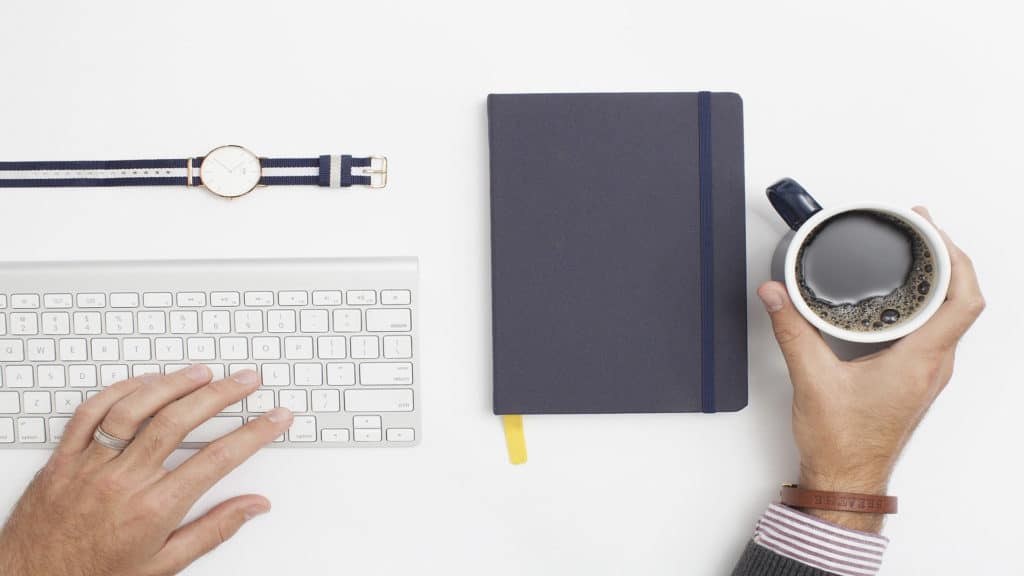 The second aspect of affiliate marketing jobs includes the publisher. By "jobs," we mean you're one of two people who plan to earn money from this relationship.
The publisher is the blog or platform on which the promotion is made to an established following. In other words, the publisher builds the audience that would find the advertiser's affiliate product useful and then promotes it to them in a sincere way that fosters trust and adds value.
Customer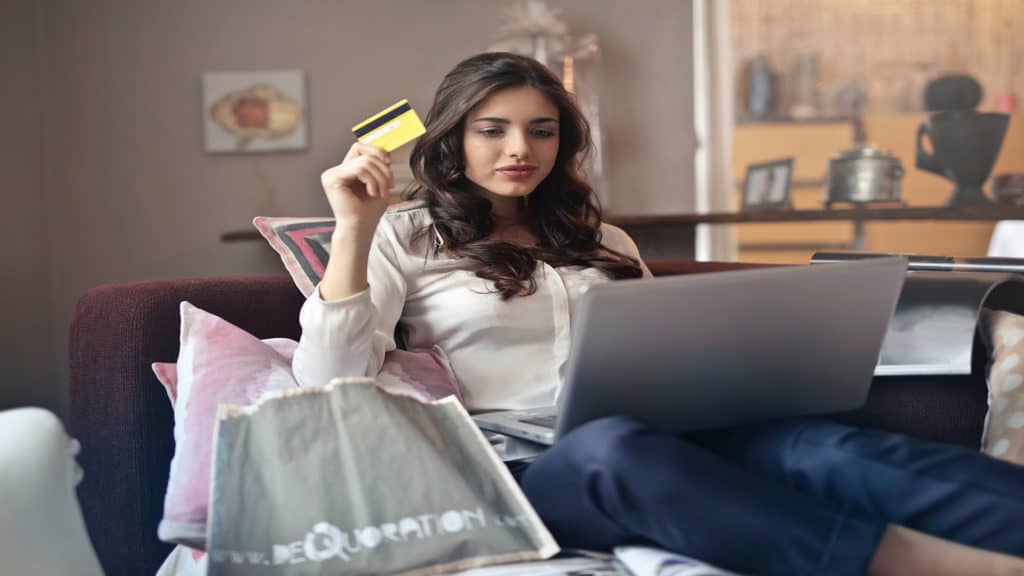 For an affiliate relationship to be profitable, it's important that money comes easily from it. Well, customers will take care of that part for you.
If you're reading this, you're probably not thinking about yourself as a customer. Maybe you should, though. The more you identify with them, the easier it will be to create and promote products that produce value in their lives.
Now you know your APCs. It's time to get started putting your affiliate plan in motion.
Start Your Money Engines
The great thing about starting your own affiliate marketing venture, whether an advertiser or publisher, is that you can actually make money while you sleep. That doesn't eliminate the fact that you'll have some work to do before it automates, but it is possible.
In this section, we'll be taking you step-by-step through the process. By the end of it, you should know what you want to do, how you want to do it, and several means of growing your following once it's all in motion.
1. Decide What You Want to Be
You've probably heard that the best way to make money online is to start your own website. That's not a bad idea, though it's certainly not the only way. Assuming your own site is the best money-maker out there for you, let's answer the question of how do websites make money?
The surface answer is through advertising, product sales, or a combination of the two. However, there are more than 1.7 billion websites, so how do you stand out?
Pursue a Passion
Your website will likely be your main sales tool for an affiliate program. To be profitable, you'll need to be passionate about what you're doing.
As an advertiser, you need a product, program, or service you believe in, one in which you take a lot of pride. As a publisher, you'll need to ensure the value it brings to your audience, and the best way to do that is to be a user and a believer in the affiliate package yourself.
Rely on Your Knowledge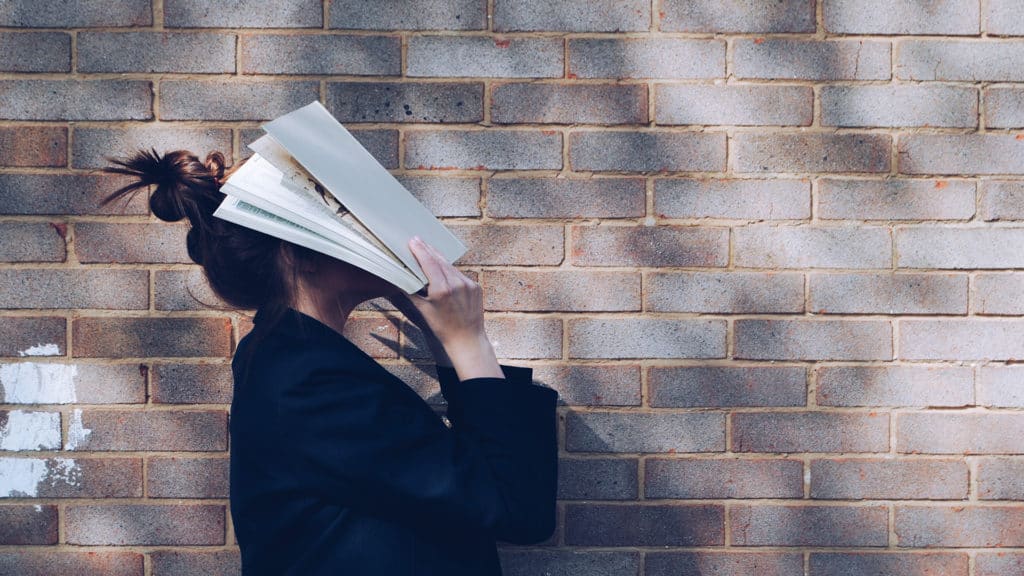 Blind passion isn't necessarily a good thing without research. If you can't grasp the intricacies of the niche you're targeting, it'll be hard to provide deep, trustworthy value.
Where passion fails, let your knowledge kick in. Pursue an affiliate program or become the type of publisher who can speak authoritatively because you already know a lot about the topic.
Learn a Profitable Category
If you're passionate about profits, then you might be able to manufacture the necessary knowledge and passion. To know for sure, though, you'll need to do your research. We'll talk more in a future section about how exactly to do this.
2. Pursue a Niche
A niche is a highly-targeted aspect within a category or topic. For example, you might want to pursue an affiliate website in the health and wellness topic area.
Great, but you haven't found your niche yet. To do so, you'll need to drill deeper. In the health and wellness sector, a niche might be something like keto dietary tips and suggestions.
To find your niche, focus on the overarching topic first. Then, start going down the rabbit hole of that niche by asking highly-targeted, specific questions. To help with this effort, here are three suggestions.
Read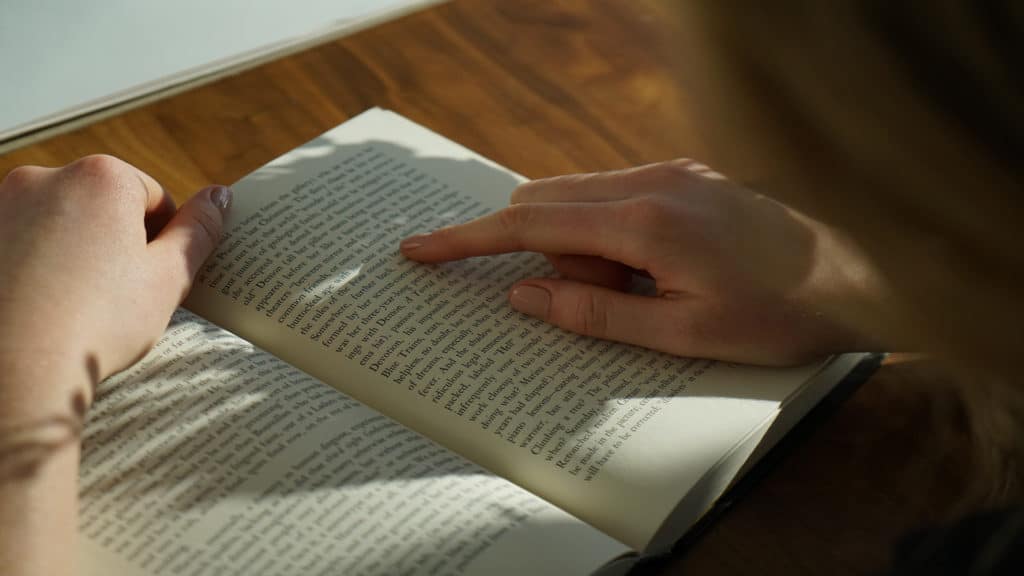 Read everything within the niche you can get your hands on, such as current books, magazines, or evergreen content on the web. Soak up the knowledge and keep a list of questions you have as they arise.
Watch
YouTube and other platforms are teeming with videos that feature deep-dive knowledge of certain topics. For instance, it's pretty common to consult one of these user-generated video sites for tips on DIY home repairs and other how-to topics.
Video can teach you a lot in a short amount of time. Don't be afraid to get lost down those rabbit holes.
Listen
There are currently around 700,000 active podcasts in a variety of sectors. Many are weekly or even daily. Explore your preferred topic area and take notes of episode titles and show notes to better focus on your area of specialization.
3. Make Sure There Are Riches in the Niches
We don't want to dissuade you from a passion. Perhaps you shouldn't jump right in, though.
If the audience for it doesn't exist, then you could be investing a ton of effort into an affiliate plan without much reward. Fortunately, there are ways to reduce risk.
Examine Earnings Reports
Seek out the efforts of other affiliates and bloggers. Many are willing to share their earnings reports with their audience. If not, they may still be interested in doing so when you show a willingness to work with them (provided you've got the platform to make it worth their while).
Keyword Research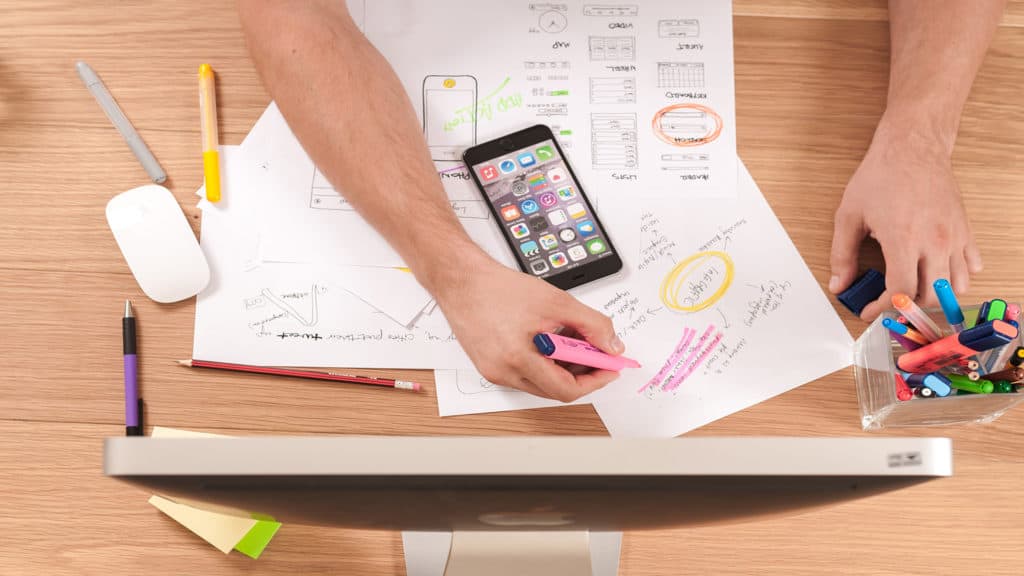 Sites like ahrefs and Alexa give you the opportunity to search for keywords and keyword phrases. You can tell by the competition for these keywords and the number of related searches which topics are striking a chord with the public.
4. Create Your Site
Once you've thoroughly explored the topic and available niches for your affiliate plan, it's time to ensure your platform is the best it can be. That will entail getting your site off the ground. When doing so, keep the following in mind.
Simple Is Best
From a design perspective, build your site with the user in mind. Avoid annoying advertisements and tech add-ons that bog down the speed and performance of your site. Clean and non-intrusive is best.
Take Baby Steps
Don't overdo the plugins and infrastructure right off the bat. Focus first on the aforementioned simple design and what we'll be talking about in the next section (content). Focus on building something of value, and you can worry about under-the-hood tweaks later.
5. Invest in Content
What builds value? Content! What kind of content?
Well, the answer to that can be anything from infographics and blog posts to podcasts and videos. You might even offer your own online courses for sale that you, in turn, promote through affiliate partnerships. Whatever content types utilized, make sure you're doing the following.
Taking an Active Role
You can outsource everything when it comes to production, but you need to have a strong idea of the site's voice and direction. Build a list of 10-20 posts or projects to start, developing detailed outlines for each one.
Hire People You Trust
If you're not going to handle the execution (i.e., writing, filming, broadcasting) yourself, then make sure you hire people with the expertise to pull it off the way you've envisioned. This can be expensive, but it's worth it when you've got the right team on board.
Quality Matters
An older school of thought is that posting frequency is vital to your success when trying to build the type of following to whom you can promote affiliate links and products. Quantity is only important to the extent that your content is valued, though.
Focus on building a piece of pillar content that really delivers the goods. If you need to increase your posting frequency later, it's much easier to break that pillar into pieces and add a couple of additional insights for a "new" post that grows from your pillar.
Valuable content cannot be emphasized enough in the affiliate marketing equation because it builds consumer trust. Don't gloss over this aspect.
6. Capture Emails
Good content will create repeat visitors. You'll need a means of capturing contact information to deepen the value of those visitors to your site and improve the odds of converting them to an affiliate product somewhere down the line. Capturing emails gives you two very important options.
Segmenting
Incorporate different landing pages into your site that will "tell" you whether you've got a curious guest, bonafide lead, or ready buyer. This gives you unique insight into how you can approach these individuals moving forward.
Nurturing
Segmenting allows you to know how to nurture the visitor. Do they need more information, a specific pain point you can address, or a product/service they're ready to buy? Each one requires a different approach.
7. Find the Right Products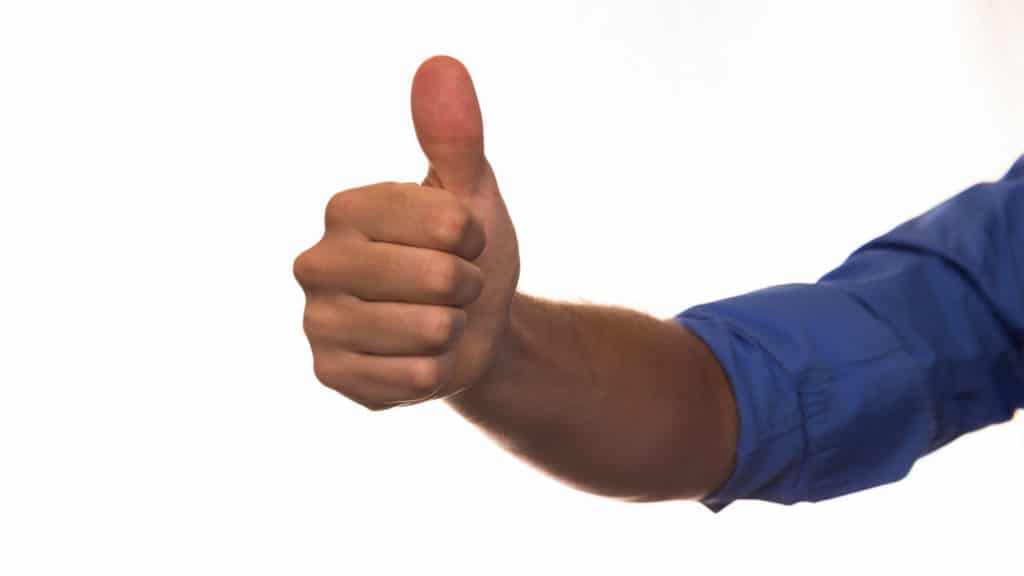 This is for the publishers-to-be. There may be a temptation to connect with every possible affiliate program that seems relevant to your readers. Don't give in to it.
Take the time to test and try the products or services. Only recommend if you sincerely see the value and you can verify the reputation. Otherwise, your audience will find you sales-y and not very trustworthy.
8. Find the Right Publishers
If you're an advertiser with an affiliate product to promote, finding the right publisher is equally important. You want a relationship that's mutually beneficial so factors like the number of visitors, reputation, and promotional tactics are important. The publisher becomes a representative of your brand, so it's vital to make sure they're a good one.
9. Learn to Love Data
Data is important to both publishers and advertisers. Publishers need to know how many people are responding to the offer, what the click-throughs/conversions are, and how traffic is being funneled into their sites.
Advertisers need to know click-throughs versus conversions as well. It shows them how valuable their partners truly are. It also helps them determine whether the relationship is valuable enough to continue.
10. Branch Out Efforts to Drive Traffic
Traffic can come from many different sources. Advertisers should be open to multiple publisher partnerships, and publishers should look beyond Google and Facebook to other social networks and media for getting the word out and the audience into their virtual doors.
11. Hone Your Relationships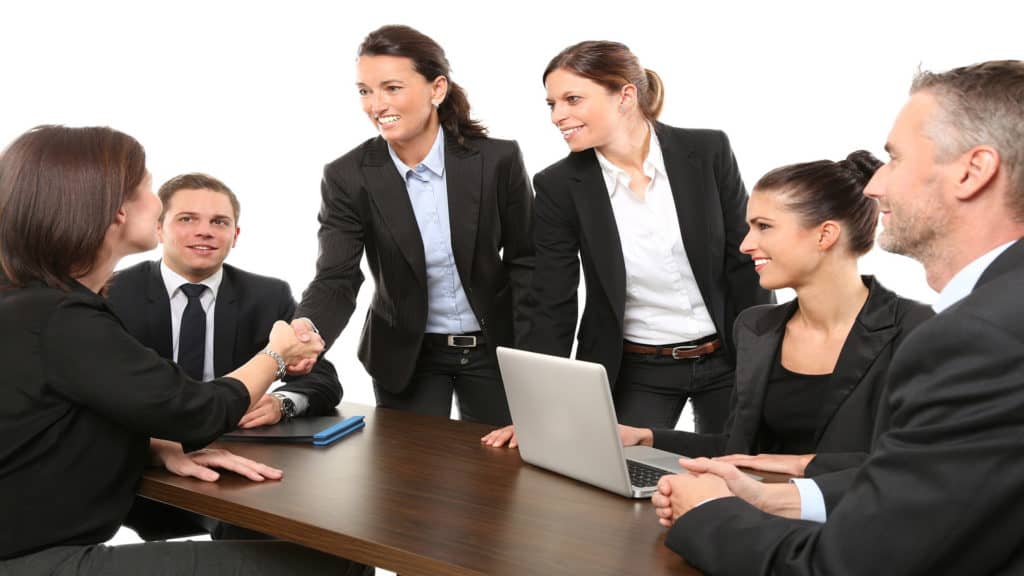 Affiliate marketing is not a numbers game. For it to truly be successful, it must be relationship-focused. Sincerity is vital to developing trust for both advertisers and publishers, and that trust ultimately will come from the consumer.
How do you develop these relationships? Publishers need to be choosy in what they recommend, and they need to be honest in their opinions. Advertisers need to pursue publisher relationships only if they sincerely believe their product or service is up that publisher's alley.
Finding the Right Affiliate Marketing Programs for Beginners Can Lead to Advanced Earnings
For a full listing of affiliate marketing programs for beginners as well as higher-level earning tactics in this area of online selling, make sure you check out this Affiliate Marketing Guide. Good luck as you pursue this exciting, fun, and challenging opportunity.