Affiliate Marketing is an excellent avenue for building passive income and kickstarting your career as an online entrepreneur. Even if you are a newbie it's good to learn the best affiliate marketing programs for beginners.
If you have considered jumping into affiliate marketing, then now is the time! It requires a lot of hard work and dedication, but if you follow the right steps, you will be a successful affiliate marketer in no time!
But where do you look for affiliate marketing programs? And as a newcomer, you are wondering: What are the best affiliate marketing programs for beginners?
This quick guide will tell you about these programs and what their benefits are:
The Best Affiliate Marketing Programs for Beginners: The Only Guide You Need
Affiliate Marketing programs are countless and grow by the minute. But for this guide, will focus on programs that are perfect for beginners. These are the simplest to use and are easier to market in comparison to others.
Affiliate Marketing programs will have a variety of commission rates and will target different industries and different niches. As a beginner, you should try to experiment as much as possible – do not hesitate to sign up for ALL of the best affiliate marketing programs for beginners we outline below.
But once you have signed up, make sure you understand these platforms and how to use them to your advantage.
Have goals created for your affiliate marketing business. Even though you are a beginner, you should at least have the goal of building traffic to your website, getting a minimum number of clicks to your affiliate links per month, as well as reaching a financial goal each month. This is the only way you will be successful.
Now, let us jump right into the programs:
1. Amazon Associates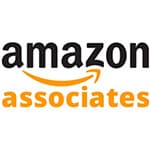 This should come as no surprise to anyone with even an inkling of what affiliate marketing is. And without knowing it, you have probably clicked and purchased a product from Amazon through an affiliate link.
Amazon offers its affiliate service in 14 different countries. This means you have 14 different markets that you can target. This means that you can target customers in the United States to Canada to India to Brazil to the United Arab Emirates.
You do not have to depend on one population to purchase the products you recommend. And you can also specifically target particular products to particular populations if you so choose.
And as you will already know, there is a product in every category imaginable on Amazon. So your opportunities are endless.
But before you start marketing every product under the sun, I would suggest you sell a product that you can create good content for. Don't write about cameras if you cannot create great reviews about them, for example.
After you have chosen your category, research the most popular products in this category – even if they are your personal favorites. Stick to one category for now – you are still a beginner.
Amazon Associates allows a commission of up to 10%
2. Commission Junction

Commission Junction, or CJ as it is affectionately known, is one of the oldest affiliate programs.
CJ is a single network that connects the affiliate marketer to different affiliate merchants. While CJ is used by many seasoned affiliate marketers, it is especially beneficial to the beginner. Not having to communicate with the merchant and having CJ manage this relationship for you makes things easier.
There are over 1,500 merchants, and they are distributed over a plethora of niches. Once signing up, you can choose the affiliate merchant to sign up for. Some have instant approval, some take longer, and some may reject you.
Luckily, there are plenty to choose from – with competing commission rates. CJ is not to be ignored.
3. Impact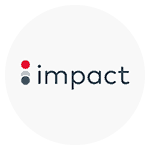 Impact works similarly to CJ and was created in part by former employees of CJ.
It is a vast network of over 1,000 affiliate merchants. It has a more complicated process of signing up for its service, but this should not put you off. It has a great network of merchants from a variety of niches.
4. ShareASale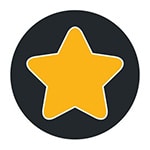 This is easily one of the best affiliate marketing programs for beginners. Though it has a limited number of links from merchants, there are over 1,000 merchants and a great variety of niches.
You can sell both physical products as well as digital products using ShareASale, so the opportunities are endless. One of the most convenient features of this service is that it provides statistics on the success or failure of a particular product.
This way, you know how other affiliate marketers have fared in promoting a particular product. This allows you to be more discerning in choosing the right product for your affiliate website.
5. FlexOffers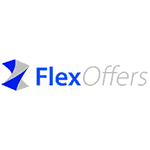 This is one of the largest affiliate networks available. FlexOffers has over 12,000 affiliate merchants in a variety of niches.
FlexOffers works as a "sub-affiliate." This means that it works with the merchant directly and creates its affiliate program through that merchant. It works as a middleman, and as a result, your affiliate profits are split with FlexOffers.
While this may sound off-putting at first, you should not dismiss FlexOffers. By acting as a middleman, they make it easier to partner with a merchant as an affiliate.
Remember that you are a beginner and you want to think of profits but also practice. FlexOffers is a great way to get your foot in the door and practice your affiliate marketing skills.
6. Awin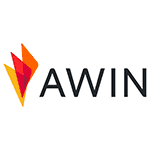 This is a newer affiliate marketing program. They have over 8,000 merchants in a variety of niches – though there is a great focus on physical products.
Awin has a very easy-to-use network and has a great international focus. Like Amazon Associates, you can reach out to customers in different countries – increasing your chances of making sales and giving the opportunity to reach out to particular demographics.
7. Sovrn // Commerce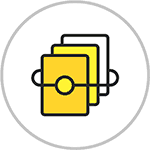 This is a great affiliate program that automates a lot of your work. We recommend using this in tandem with others, as the beginner affiliate marketer MUST learn the hard work involved with affiliate marketing.
This service provides a plugin that automatically inserts affiliate links into your blog posts. So all you would have to do is write about a particular product or service in your blog post, and your affiliate links will automatically be added.
8. Clickbank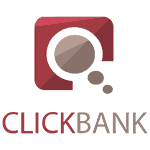 This affiliate program started in 1998 – and we will not be surprised if some readers were not active Internet users when it did start!
But for over 20 years, Clickbank has maintained its reputation as a top affiliate network. Their primary focus has been on selling digital products. While there are some physical products, I would recommend Clickbank if you wish to focus on digital products.
Digital products are becoming more and more popular, and there are many avenues to promote them. Whether on your blog post, YouTube Channel, or through social media – you would greatly benefit by being an affiliate marketer to any of the digital products available through Clickbank.
9. Rakuten Linkshare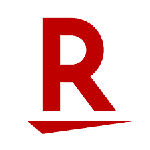 Rakuten is one of Japan's most prominent marketing companies. They are fairly recent to the affiliate marketing world but have a lot to offer.
They represent over 1,000 different brands in a variety of industries. Their process for receiving approval is more time-consuming than one would like, but this should not make you shy away.
So far, it has not reached the popularity of some of the other affiliate networks – and this is precisely why you should use it. You want to get in before it gets oversaturated.
Rakuten leads customers to products on other stores such as Amazon and eBay. When products are purchased from these stores through Rakuten's link, you will receive a commission – which is shared with Rakuten.
If you want to promote some of the top brands and convince your readers to purchase products through Rakuten's service, then you should sign up for it. Your bank account will thank you for it!
10. Etsy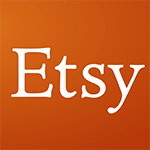 You may not have expected this. But we are sure you know that Etsy has become a haven for independent artists and creators. And the market for the items created by these independent artisans continues to grow. As a result, using Etsy as an avenue for affiliate income is an excellent opportunity for the beginner affiliate marketer.
If you come across a product you like on Etsy, you can create an affiliate link and recommend it on your website. You will receive a 4% commission from this link.
While this may be a tiny commission and you may not think it is worth your time, we urge you to give Etsy's affiliate program a try. As a beginner to affiliate marketing, you want to experiment and practice your craft as often as possible. The more avenues to enter, the better.
11. eBay Partner Program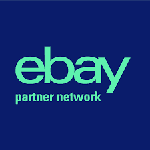 We are willing to bet you did not know about eBay's Partner Program – or at the very least, you did not consider it seriously. It does get overshadowed by Amazon Associates, the first choice on this list, but it should not be ignored – especially for the beginner affiliate marketer.
eBay is not just for bidding on used and antiquated items. It is filled with new products than can just as easily be marketed as can products available on Amazon.
You would work directly with eBay to create affiliate links for the products that you want to promote. And as eBay is used in many countries, you have the advantage of reaching more customers as well as targeting particular demographics.
12. Fiverr
Fiverr is a marketplace for freelancers and those needing some work to be done. As someone who is looking to make money online, we are sure you have come across Fiverr, and we won't be surprised if you are a user of the marketplace.
Fiverr has a great program for affiliate marketers. You can earn up to $150 per referral to sign up for Fiverr. You can also earn 30% from getting users to sign up for Fiverr's online courses.
If you have a network of freelancers or online entrepreneurs who think the way you do, you should definitely promote Fiverr to them – and earn a nice profit from it!
Final Thoughts…
Now before you sign up for these affiliate programs, there are a few things we want you to know as a beginner affiliate marketer.
We want you to remember that Affiliate Marketing is a serious business. Dismissing this fact is why many beginners fail and why many think affiliate marketing is a useless endeavor or even a scam.
While you should not expect to become rich overnight, to be successful at any stage of your affiliate marketing career, you need to think like a six-figure entrepreneur. Having this attitude will cause you to treat this as a business and not just a passing hobby.
You should also have the basic skills of web design, content creation, and marketing to an audience to start affiliate marketing. Though making a website is not always necessary, you must know how to create content and market.
Once you have got your website and social media platforms set up, you can start signing up for the affiliate programs mentioned in this blog post. As you build your affiliate business, you MUST adhere to the following rules:
Keep educating yourself by reading more about affiliate marketing
Be helpful – your content should be focused on helping the customer and not trying to sell them everything under the sun

A customer can easily spot an affiliate marketer who wants to sell without care

Create useful content – that should always be your primary focus
Follow the laws/regulations – your website should provide an affiliate disclaimer
Do not jump into a niche you cannot handle; only focus on what you are interested in and can create content for
Localize your links if targeting a specific market – use Amazon.co.uk NOT Amazon.com for a British audience
And finally, keep going and have fun with it!
Go For It!
Now that you know the best affiliate marketing programs for beginners, you are ready to start your affiliate marketing career! Go for it!
And if you want to find more great resources on affiliate marketing and earning money online, you've come to the right place!