In 2019, a whopping 236.5 million people in the United States used search engines. A significant percentage of people who conduct internet searches do so to look for products and services. That's why any business in the 21st that doesn't have an online presence is doomed to fail.
But having an online presence is not enough. You need to make sure that you're showing up in online search results. This is the only way to get a decent number of leads, attract more clients, sell your services and products, and even make passive income.
Making use of the best link building tools is one of the most effective ways to boost your search engine optimization (SEO) campaign. Most top businesses center their SEO strategies on high-quality links because they understand that doing so can greatly boost their rankings.
In this comprehensive guide, we'll inform you of 13 of the best tools for link building available today. By properly utilizing some of these tools, you can keep your business website on the first page of search engines.
Read on to learn more.
What Are Best Link Building Tools In the Market In 2020?
You know that creating top quality links is essential for your SEO campaign, but how can you go about it?
The good news is that there are numerous link building tools that can help you build links that push your rankings to the top. Here are some of our favorites.
1. BuzzStream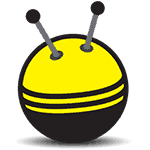 The creators of BuzzStream made sure that there was no confusion in the intention of this tool. That's why they state in the tool's tagline that this software is for building links.
So, what impressive features does BuzzStream provide?
Fast and efficient researching of prospects – with this software, it's easy to research and keep track of your contacts. BuzzStream makes it possible to gather helpful information automatically.
Send outreach messages – when building links, your aim should be to establish relationships. BuzzStream allows you to send messages that are personalized and are likely to generate results. In doing so, you boost your placement rate.
Manage multiple link building projects – to enhance the efficiency of your link building projects, you need to organize and manage them effectively from start to end. BuzzStream comes with all the tools you need to track every aspect of your SEO campaign.
Who uses BuzzStream? Well, this tool is ideal for individuals, small businesses, large multinational companies, and so on. It's one of the best tools to build links you can find at the moment.
2. Majestic SEO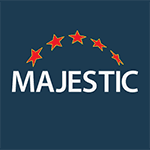 As its name suggests, this software is nothing less than majestic. Developers of this software present it as the largest link index database on the planet. There are plenty of ways you can use this software to build links.
To get started, type a keyword phrase or URL into the tool's search box. You could do that for some of your competitors, for instance. The results you get will give you a good idea of what their backlink profile looks like and help you build similar links or better ones.
When you conduct a search, the information you'll receive includes:
External backlinks
Referring IPs
Referring domains
Referring subnets
Backlink breakdown
Backlink history
Anchor text
Majestic SEO effectively breaks down high-level information into tidbits that are easy to understand. This way, it's easier for you to plan your strategy for link building.
3. Moz Link Explorer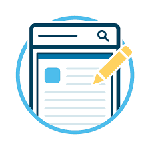 There's a good reason Moz Link Explorer gets picked when many people are choosing a link building tool. This software is one of the most robust link building tools out there. The program packs an arsenal of reliable tools for building links.
With Moz Link Explorer, you can research backlinks so you can get to know websites that link to you and to your top competitors. The tool also helps you find the best opportunities for building links.
Moreover, this software helps you pinpoint links that are potentially damaging. This way, you can disavow such links and boost your rankings.
4. Raven SEO Tools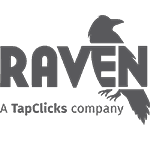 Raven Internet tools have numerous applications, one of which is managing links. You already know that in today's marketing space, quality is a lot more critical than quantity. For the best search results, you need to prioritize quality when it comes to content creation and link building.
Generally, you want to know the top-quality websites within your industry. Raven SEO tools provide you comprehensive data on any domain, URL, or keyword. Some of the helpful information you'll receive includes:
Why your competitors are outranking you
What keywords your competitors are ranking for
Which links your competitors are using to outrank you
Which websites out there can link to your website and help improve your rankings
Raven SEO tools also have the Google Rankings feature that allows you to know the average keyword rankings from Bing and Google.
5. Ahrefs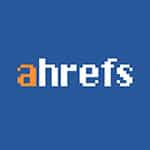 If you've been using tools to build links in the past, then it's likely you've heard of Ahrefs at some point. This software has an extensive and accurate database of live backlinks. Ahrefs also has a suite of tools that includes:
Site Explorer
Content Explorer
Positions Explorer
Position Tracker
Ahrefs Alerts
Crawl Report
Each of these tools is helpful when it comes to link building. With the Site Explorer tool, for instance, you get a comprehensive backlink profile for a website. The tool provides the following data:
Websites linking to the website
Which anchor text is used
Backlink strength.
With this data, it's easier to understand your backlink profile better. You can also spy on your competition and gain insights on how to improve your search results.
What makes Ahrefs so attractive to many people is that it ensures you never miss a mention or backlink. Every time you or one of your competitors receives a backlink or loses one, you get an email notification. This software is among the best tools when it comes to building links, tracking your competition, and monitoring them.
6. Followerwonk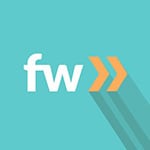 Social media channels such as Twitter provide excellent opportunities for building links. Followerwonk is a link building tool for Twitter that helps you find, analyze, and optimize social growth.
When using this tool, your first step is to find social influencers within your niche. Once you've found these influencers and built a relationship, it's easier to gain a backlink.
Followerwonk also comes with a feature that helps contrast your relationships with those of the competition. The feature provides you with such helpful data as:
Tweets
Followers
Following
Social authority
Days old
The sortable data above makes it easier for you to create a targeted social outreach campaign. Usually, you'll be looking to connect with people with the largest number of followers. You could also target people with the biggest social authority.
Followerwonk is a reliable guide for those who prefer Twitter as their initial step in building links.
7. Link Prospector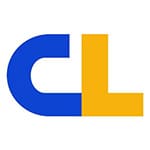 Link Prospector is a link building software by Citation Labs. The main idea behind the development of this software is that link building should neither be stressful or a hit or miss affair.
Links Prospector helps you organize opportunities for outreach. The tool optimizes your reach, so you earn more links and social mentions. All the unique reports that Link Prospector creates fall within one of the following categories:
Content development
Outreach
PR
Conversation
In the outreach category, you'll find such opportunities as reviews, link pages, professional organizations, and directories. Link prospector has a straightforward process that involves three steps:
Choosing your type of report
Entering keyword phrases
Reviewing link opportunities
The software is simple, effective, and helpful when it comes to building links.
8. SEO SpyGlass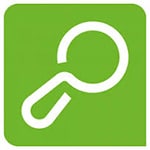 SEO SpyGlass is a highly effective tool when it comes to monitoring backlinks and spying on your competition. Services by this tool are related to four areas:
Finding all backlinks to any website
Running an audit on links to discover and eliminate potentially destructive links
Reverse engineering the link building strategy of your competition
Analyzing each backlink broken down by over 50 unique factors
Currently, SEO SpyGlass is a favorite of some of the biggest companies in the world, including GE, Microsoft, and HP. The software is highly popular due to its simplicity, accuracy, and the ability to offer all you need in a link building tool in one place.
9. Seoquake SEO Extension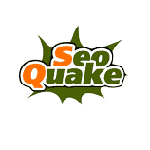 Seoquake SEO extension is highly beneficial for people who use Firefox as their preferred browser. This link building tool works within the Firefox browser, and it is highly convenient.
Seoquake SEO extension comes with an effective tool known as SeoBar. The tool indicates the values of a variety of parameters for the specific web page you visit. Thus, you can determine whether you need to chase a link on the page or not.
It's also a fully customizable link building tool. You can personalize it to fit your unique needs.
10. Link Detox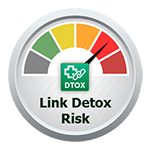 A decade ago, most link builders considered any link a good link. Today, this mindset cannot apply when you're implementing your SEO strategy. You can't improve your rankings if you're using low-quality links.
That's where Link Detox comes in. The tool assists with:
Identifying the unnatural, spammy links which may be lowering your rankings
Tidying up your backlink profile
Preventing human error when through the disavow audit mode
The mainstream search engines already make it clear that using low-quality links and link schemes is a violation of their guidelines. In case you've ever been involved in a link scheme, you need to clean things up to reach the top of the first page. Link detox helps you find harmful links, disavow them, and earn back your rankings.
11. Long Tail Pro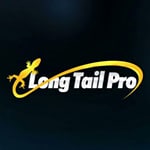 Since Long Tail Pro entered the digital marketing scene, tens of thousands of marketers and SEO experts have relied on it for competitor analysis and keyword research.
You may be wondering why you're not ranking highly for your targeted keywords. Well, chances are that the backlinks of your competitors have better quality. Long Tail Pro comes in handy in such a situation.
With this tool, analyzing your competition only takes a short time. Long Tail Pro can provide you with such valuable information as:
The usage of the keyword in title tags
Moz rank
Domain age
Domain authority
Backlinks number
Page rank
Once you conduct a search for your main keywords, you'll be able to see how you're performing against your competition. You can use this information to create a strategy that's more targeted. Other helpful features in this tool include:
The option to add notes
Rank checker
Real-time filtering
Keyword research
12. Google Search Console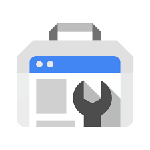 Google Search Console is one of the tools that every link builder needs to try. First of all, this tool is free, so it's perfect for those with a tight budget. Secondly, this tool is among the most accurate and powerful tools for webmasters, marketing experts, and link builders.
As soon as you've verified your site, this tool collects essential information that you can review. The information includes:
Internal Links
External Links
Top Linking Text
Top Linking Sites
You can then use this information to find other websites similar to yours that may want to link to your website. This information also helps you know which pages have a high number of links. This way, you understand the kind of content people find interesting and are willing to link to.
There's Always a Link Building Tool That Can Help You
Boosting your rankings on search engines can help drive organic traffic to your website and boost your business. One of the ways to start ranking higher is by setting up a system that helps you build top-quality links. Fortunately, you can have access to the best link building tools available today, some of which are free.
Would you like to know more about how to improve your online marketing strategy? Check out our resources here.