Did you know that Millennials check their phone on average 150 times per day? Whether or not you're a member of this much-talked-about generation, you probably spend a fair amount of time on your phone, too. So, why not make money while you're checking your texts, emails, and social media? Queue in smartphone apps that make money
After all, you're going to glance at your phone anyway. You might as well make some money doing it, right?
While playing games and checking TikTok won't put money in your pocket, there are plenty of smartphone apps that make money. Of course, you have to know the difference between legit apps and scams.
So, let's dive into the top ten smartphone apps that can make you money.
Smartphone Apps: Ways to Make Money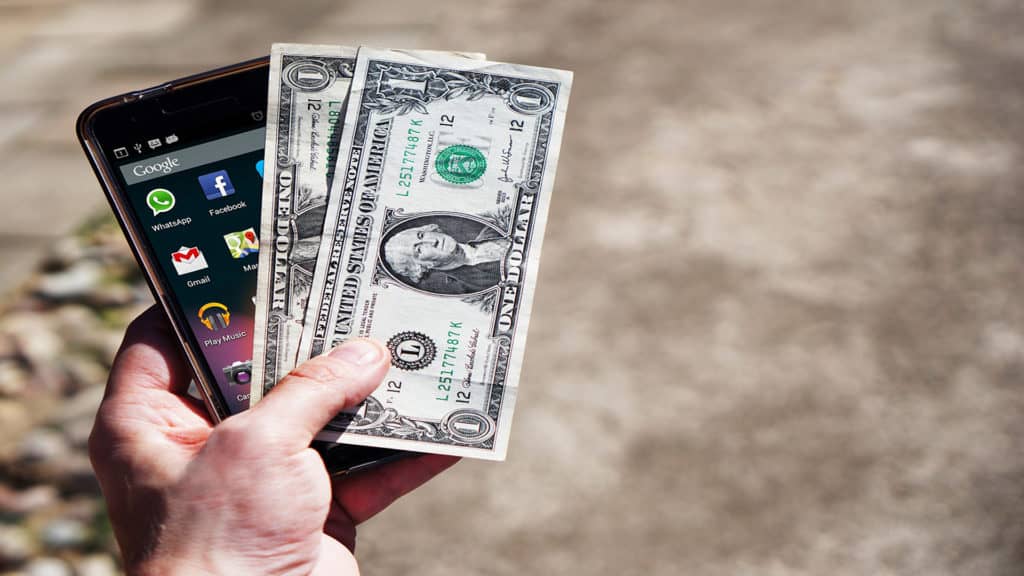 Before you explore the options below, you must get in the headspace for success. How? By better understanding what success is and the mental game associated with ways to make money.
That's where Tony Robbins' success cycle comes in handy. It magnifies human potential through action and belief in yourself. Only then will you get the results you crave.
It also involves rebelling against the norm, a crucial step to fully embracing success.
Certain exercises can help put you in the right mental space. Here are a few to try as you start to explore new money-making opportunities.
When you fully understand how your belief system shapes your ability to succeed, you can take steps to think differently and achieve the results you've always wanted. Your potential is there, but you must believe it.
Once you believe it, it's time to move forward. Here are my ten favorite apps for making some extra pocket change.
1. Swagbucks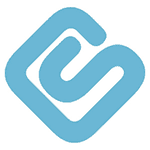 If you haven't heard of Swagbucks, then you're probably not making money online. How does it work? You participate in various prompts and activities. These include taking surveys and entering social media contests.
You can also earn points or SB for:
Watching videos
Referring your friends
Finding swag codes
Voting in daily polls
Once you've earned SB, redeem these points for gift cards from stores like Walmart, Target, and Amazon. Did you know that Swagbucks has already paid out more than $97,751,668 in rewards? So, what are you waiting for?
Download the app on your Android or iOS device to get started. Then, start racking up those points.
2. iPoll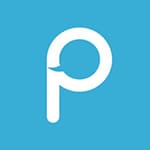 Want to know about another great way to earn money while using your phone? Check out an app called iPoll.
Available for both Android and iOS users, it lets you earn airline miles, gift cards, and magazine subscriptions. In exchange, you fill out surveys that take between 15 and 20 minutes to complete.
Most of these surveys pay $1 upon completion. That said, some users report getting paid up to $10 for select surveys. You can cash out with a minimum of $35 in your account.
How to get started? Download the app and then fill out a few basic questions. The answers to these questions will help iPoll match you with future surveys.
You don't have to complete a certain number of surveys per month to participate. Of course, the more you complete, the more revenue you'll see.
3. Pact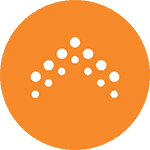 Would you like to earn money while achieving your fitness and wellness goals? If so, then give Pact a try.
This app allows you to make weekly pacts to exercise more or eat healthier. Then, when you achieve these goals, you get paid by the app for tracking them. You can earn between 30 cents and $5 each week for sticking to your healthy commitments.
How much you earn depends on the number of activities that you complete.
How does the app verify what you do? By using GPS, photos, and other technologies. Of course, there's a caveat to all of this.
If you fail to meet your pact, you'll end up having to pay up. So, think of this app as not only a fantastic way to earn money but also lead a healthier lifestyle.
Available for Android and iOS, download it to get started on a fit new you.
4. Slidejoy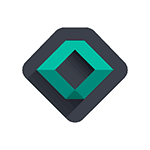 If Pact sounds a little too intense for you, then consider an app such as Slidejoy. You can earn between $5 and $15 per month on this app.
How? By putting ads on your Android phone.
Each time you grab your phone, you'll see a promotion or news story. Just slide to the left to get more information about the story or promo and get paid. Or slide up to check out another card.
As for using your phone? Go to the right, and you'll see your usual phone setup.
Here's the best part about Slidejoy. You don't get any more or less by interacting with the content.
In other words, you get paid for downloading the app and dealing with a swipe or two. Now, how's that for passive income?
You can either keep the income you earn or donate it to a good cause such as Got Your Six, TutorChatLive.org, or the Jericho Project.
5. App Trailers
Interested in getting paid to watch app trailers? Each one lasts 30 seconds or less and can be viewed on your Android or iOS device. Better yet, you get paid each time you see one.
How much? Point earnings start at 500 (50 cents). You can then redeem those points for cash via PayPal or gift cards.
But the earnings don't stop there. You can also upload videos and get likes on them. This option works well for individuals with a blog who already have a following and can influence them to like videos.
6. BookScouter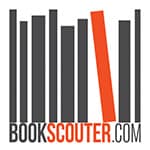 Do you have a lot of old books? If so, you can make money on them with BookScouter.
It's easy to get registered using your email address to create an account. Or you can log in through a social network such as Facebook. This app works with both Android and iOS phones.
Download the app and start scanning or entering barcode numbers. You can instantly compare buyback prices across all of the leading websites for bookselling. Just choose the buyer offering the highest purchase price and your book ships free.
7. Gigwalk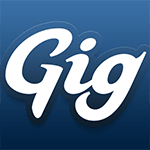 Are you a member of the gig economy looking for work? Or maybe you're interested in dabbling in the concept? Then, give Gigwalk a try.
This app connects you with local businesses looking for specific skillsets.
If you fit the bill, simply apply for the job on the list or map. How much does a gig pay? It depends.
They range from $3 to $100 depending on the skills required. You get paid through PayPal, and it's super easy to begin. Download the app to your Android or iOS and start searching the map for gig work that's either remote or near you.
8. Loot!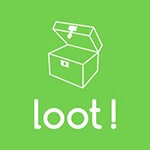 I've got to hand it to the creators of the Loot! app for coming up with the perfect name for software that pays you.
How does it work? Loot! asks you to complete specific actions. They include things such as sharing content on social media and taking photos. After downloading the app to your iOS or Android, start completing actions.
You'll see a variety of things to choose from for brand campaigns. Payouts start at just $10 and go through PayPal. Loot! has already paid more than $100,000 to its users, which means there's no better time than the present to start earning cash.
9. Clashot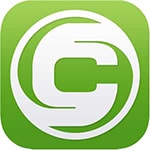 Do you have an eye for photography? If so, get paid by Clashot to take photos of everything from cities to food, arts, and more. Once you've snapped some photos, you'll sell them through Depositphotos.
Photos range in price from 50 cents to $80, and these figures are set by the sellers. Royalties average around 44 percent per sale.
Before you begin, you'll need to download the app to your iOS or Android and then complete a verification process. This process involves registering your account. You'll also need to fill out a model release before you start selling.
10. Rakuten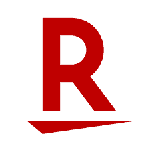 Did you know that more than 1,800 retailers participate in Rakuten? That means you've got plenty of opportunities to earn cash back on the purchases that you make.
The app is compatible with both iOS and Androids. You'll earn up to 40 percent cash back every time you shop online, and you'll get paid every three months by PayPal or check.
You can also arrange to have your money sent to the family member, organization, or charity of your choice.
Things to Watch Out for with Smartphone Apps That Make Money
There you have it! The top ten apps for making money in 2020.
While some may sound too good to be true, I've done the research. These apps all have favorable ratings from users.
Nonetheless, here are some things to watch out for when it comes to potential mobile app scams.
Keep track of the time you're spending on these apps and what you're getting paid in return. When it comes to shopping apps, in particular, they tend to pay very little, sometimes not even enough money to compensate for gas.
So, remain skeptical, keep track of your time and other expenses, and crunch numbers now and again to make sure you know what your hourly rate is.
Go in with realistic expectations. Yes, you'll make money, but not enough to quit your day job. That said, you'll still find apps featuring success stories of individuals who make hundreds of dollars a month using them.
Will this be you someday? More than likely not.
That said, if you're after a little extra cash, then these apps can help. However, if you're looking for ways to grow a six-figure business, explore other options such as affiliate marketing and blogging.
Things to Avoid: Fees, More Fees, and Payout Thresholds
Avoid apps that ask you to spend money to make money. These types of programs have scam written all over them. You should also make sure that programs that pay you in rewards don't have hidden fees.
While we're on the subject of fees, let's talk about PayPal fees. They can eat up all of your hard-earned money.
That's why you should investigate all fees upfront. Otherwise, they could significantly impact that pocket change you're hoping to make.
When it comes to payout thresholds, they can also be a double-edged sword. It's nice to let your funds accrue so that you get a significant sum when it finally comes.
Payout thresholds also help you avoid paying repetitive fees over and over again such as those PayPal fees I just mentioned.
If, however, you go with an app that has a high payout threshold, say $50 or more, you may end up quitting before you ever see a single cent for your efforts.
There will always be pros and cons when it comes to payout thresholds. That's why I recommend exploring them fully before committing to a program.
Live the Life You've Always Dreamed Of
Although none of the programs listed above are going to make you a millionaire, they will bring in some spending money. That's why smartphone apps that make money are worth a try.
Remember to follow the tips above, though, to avoid feeling scammed.
Besides the opportunities in this article, I've compiled a wealth of other resources to help you gain financial independence. I've learned what it takes to build a profitable online business, and I'm up-to-speed on the latest digital marketing trends.
I know, firsthand, that if you're looking to make big bucks, you've got a variety of options, including blogging and affiliate marketing. Keep reading for my step-by-step guide to passive income.