Of all the things you must do to improve your website's SEO, none is more important than getting backlinks. Backlinks prove to search engines that a website has social authority. And when a website has social authority, it ranks well for relevant keywords.
Unfortunately, however, getting backlinks can be difficult. After all, in order for another website to link to yours, that website must know that your website exists. And in the early days of its existence, it's not going to carry much renown.
That said, there are backlink opportunities available. Curious as to what they are? Here are 19 tips for building easy backlinks.
1. Write Guest Posts
One of the most straightforward ways to obtain high-quality backlinks is to write guest posts for other websites. When a guest post is published on a site, it includes information about its author. This information always includes a link to the author's website, which is, in effect, a backlink.
Now, the question is: how do you get guest posting opportunities? Your best bet is to network and develop relationships with fellow webmasters. Eventually, at some point, one of these relationships is bound to result in an opportunity.
You could also search for guest posting opportunities on Google. Simply type "guest post" or "write for us" preceded by your keyword. There are sure to be websites that are actively looking for guest posters.
There is also the option to pay for a guest posting opportunity. While this method is surefire, it's not necessarily worth your money. We would only recommend paying if the publishing website has substantial amounts of online clout.
2. Search for Mentions of Your Brand
Another way to secure backlinks to your blog is to scour the internet searching for mentions of your brand. Then, if these mentions don't include a link back to your website, email the webmaster and ask if he or she could insert a link for you. While webmasters are not obligated to link to websites that they mention, they are likely to do so upon inquiry.
Wondering how to find mentions of your brand? There are a few different options.
One option is to use Google Alerts. This tool allows you to designate different keywords and then alerts you upon their use.
Another option is to use SEMRush. SEMRush is one of the most effective SEO tools on the market. It offers the same feature as Google Alerts, in addition to a variety of others.
The most rudimentary method is to search for your brand name in search engines. Then, just go through the listings manually, picking out each use.
3. Target Link Roundup Posts
A popular practice among some websites is to publish link roundup posts. These are posts containing links to several different websites, generally indicating the "best of" in a given category.
For instance, a website might publish a monthly blog post called "The Best Marketing Tips of [current month]", linking to a variety of informational articles from various different websites. If you've written a blog post containing a marketing tip, you might try to get it linked to on this website's blog post.
But how do you find roundup post opportunities? All you have to do is search Google. Type in something to the effect of "roundup [niche]" and you're bound to find roundups pertaining to your website.
Then, all you have to do is contact the creator of the website and ask that your blog post be included. The creator doesn't have to include you, but will, at the very least, give you consideration.
To increase your chances of being included, let the website's creator know that you will share his or her post on all of your social media channels. This way, he or she is benefitting just as much as you.
4. Take the Place of Broken Links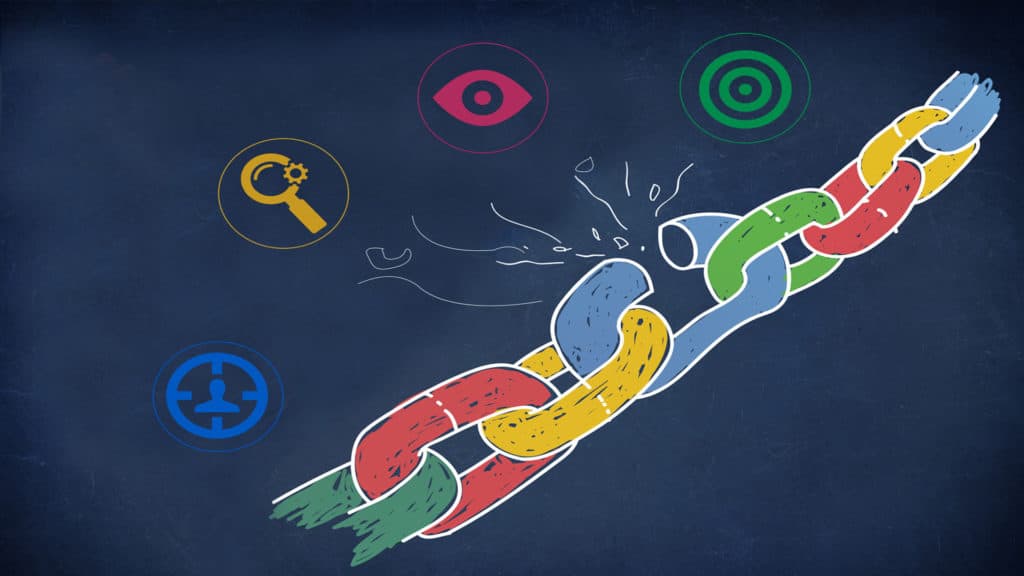 One of the big problems that webmasters have is dealing with broken links. Broken links are links that have ceased to exist. As such, when the user clicks on them, they lead nowhere.
Not only are broken links detrimental to the user experience but they're also bad for SEO. And as a webmaster yourself, you should be taking advantage of these facts to reap more backlinks for yourself.
How do you do this? By locating broken links on others' websites and offering up your own links as replacements. Now, finding broken links can be time-consuming. However, with the right tools, you can simplify the process.
And in the end, the hard work is worth it. After all, you almost certainly would have spent more time pitching and writing a guest post than what it takes to replace a single broken link.
5. Comment on Blogs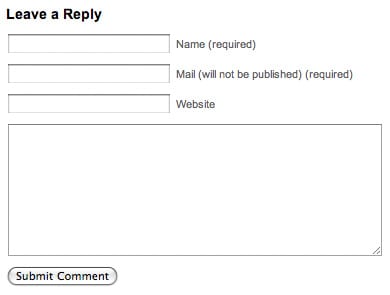 Another way to build backlinks is to comment on other blogs that are relevant to your website's niche. Then, at the end of your comment, drop in a link leading to a post on your website.
But note, this practice isn't quite as simple as it sounds. You can't just link back to your website willy-nilly. Creating a spammy comment and then linking back to your website will almost certainly get your comment (and your link) taken down by the blog's editor.
As such, when engaging in this practice, you must bring value to the comment section. If the subject involves getting the right size running shoe, for example, try to provide a few tips of your own. Then, link back to a post on your affiliate website that covers your comment in more detail.
Though there's still some potential of your comment and link being removed, the chances are much lower. Why? Because you're making an effort to engage with the comment section and offering advice that might actually be helpful.
6. Engage in Forum Discussions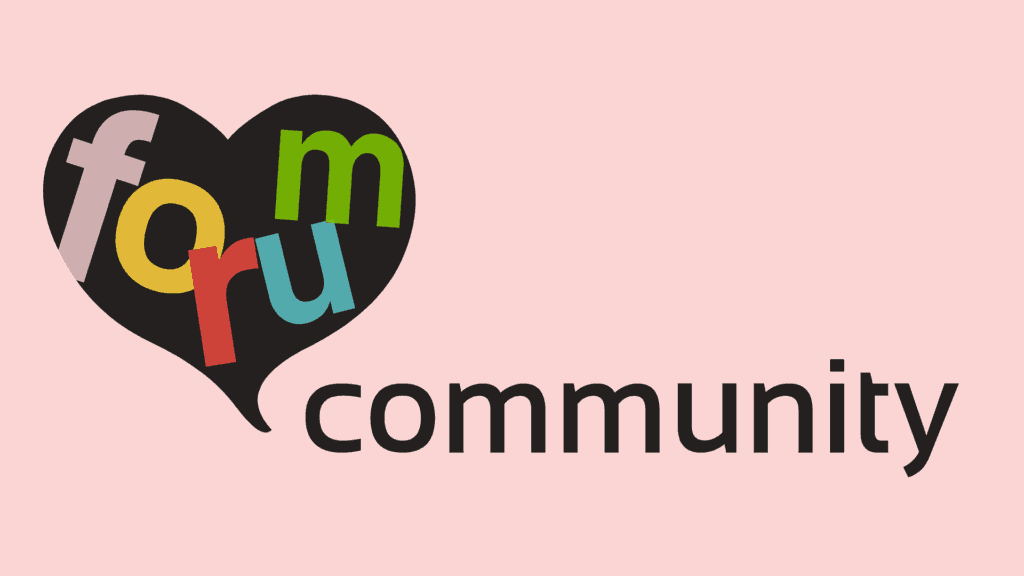 While commenting on others' blogs can be beneficial, what can be even better is commenting on forum discussions. Forum discussions are filled with individuals who want to talk about a topic. As such, these individuals are fully engaged and ready to listen.
The backlinking benefit of forum discussions is two-pronged.
On one hand, if it's allowed, you'll be able to share a link to your website directly. This can be highly beneficial, particularly if your site is trying to gain some traction.
On the other hand, you'll be in a position to build relationships with others. The more you discuss topics and the more you speak of your website, the more traffic your website will see. And if there are other webmasters participating in your forum discussions, they might end up linking to your website within their own blog posts.
The key here is to be actively engaged in these forums. Don't just show up once and give half an effort. Show up daily and develop a reputation among the online community.
7. Post Links on Video Sharing Sites
When a website is fresh, it has no legitimate shot at big-time backlinks. Instead, it needs to work its way up, picking up lower-value links in its initial stages.
Want to know how to pick up low-value but beneficial backlinks in the early stages of your website? The answer lies in video sharing sites like YouTube, Vimeo, and Daily Motion.
All you have to do is create a video and insert a link back to your website in the description. Links such as these will not provide your website with boatloads of authority, but they will familiarize it with search engines.
Not to mention, offering a link to your website on your shared videos is a great way to drive traffic to your website. So, if you're selling something or trying to build a following (and you probably are), this tactic will help you to do so.
8. Post Your Information on Directories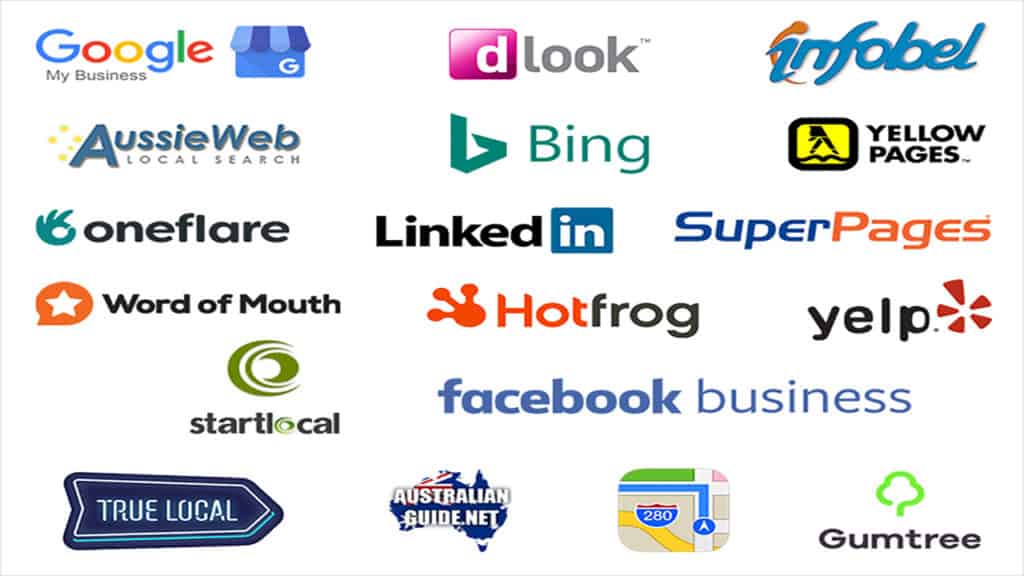 Another way to familiarize your website with search engines is to post your information on directories. There are several directories existing online, including but not limited to AboutUs, Google Business, Yelp, Foursquare, and Yellow Pages. And while backlinks from these sites aren't going to turn your website into an authority overnight, they will help break it in.
It's truly as simple as filling out the requested information. Each site will ask for your website URL (and a variety of other information). All you'll have to do is type it in.
Note, when filling out your information on these directories, you need it to be uniform from platform to platform. Make sure that the name of your brand, your address, and your contact information are exact matches.
9. Make Use of the Skyscraper Method
Regardless of what you're covering in a blog post, there is bound to have already been a post written about it somewhere online. But just because there's another post written about it, doesn't mean that you can't create a post that's better. Therein lies the theory of the skyscraper method.
The skyscraper method is the creation of Brian Dean. It involves finding top-ranking, link-heavy posts for specific keywords and then reworking those posts yourself until yours are better.
Once you have completed your posts, you will then contact the websites that linked to the original posts and inform them that yours are superior. These websites can then decide whether they'd like to switch their links over to your website.
Though this tactic is far from foolproof, it has shown some success. You're obviously not going to convert every website that linked to the other post, but you could very well convert a few. And, as you probably know, when link building, a few is better than none.
The key here, of course, is to create content that is undeniably great. If it doesn't overshadow the post that it's based on, it's not going to make any conversions.
10. Cold-Contact Other Bloggers
One last way to build backlinks is to cold-contact other bloggers. This is a method wherein you reach out to bloggers whom you've never to before. Generally speaking, it's best done through email.
The point of cold-contacting other bloggers is to familiarize them with your site and to let them know of any high-value posts you might have for them to link to. It's effective because it can help you to secure backlinks now and in the future. Not to mention, it can help build relationships with others in your niche.
There are a number of different cold-contacting styles that you can utilize. One option is to just ask for a link outright. This is a fairly in-your-face method but has actually proven successful for many webmasters.
Another option to offer an exchange of services of some kind. For instance, you could offer to promote a blogger's blog on your social media channels in exchange for a backlink.
One last option is to send mass emails to bloggers who work in the same niche as you. Use these emails almost like newsletters, informing the recipients as to the specifics of your website and the content that you've created recently. If the content contains any value, the bloggers that you send it to could eventually link to it in a future post.
These Easy Backlinks Tips Will Set Your Website on the Right Path
While they likely won't put your website on the first page of a search engine, these easy backlinks tips will help to set it on the right path, putting it in a position to climb the ranks gradually.
Looking for other SEO tips? You can find them right here at Freedom Influencer. We cover everything from backlinks to keywords to backend SEO and more.
Take a look at our other blog posts now!