Email marketing is alive and thriving in 2020. In 2019, Over 293 billion emails were sent each day of 2019. That number is projected to increase to 347.3 billion by 2023.
Experts are predicting that there will be 4.2 billion email users by the end of 2022. That's over half of the Earth's population. Clearly, you need to have email marketing as part of your business strategy if you hope to remain competitive and thriving in this new digital world.
Email marketing has one of the highest ROI rates of any marketing discipline. Marketers reported seeing a $42 ROI for every dollar spent on email marketing. You simply cannot overlook those kinds of numbers!
Let's dig into some of the email marketing trends that are shaking up the business world in 2020. 
1. Prioritize Mobile
Mobile optimization has been trending in digital marketing for a number of years now. It's not precisely a surprise, given how prevalent that mobile devices are. Mobile traffic more than doubled over the span of five years, raising 222% between 2013 and 2018.
In 2020, the time has come to not just optimize your email marketing for mobile device, but even give it priority. People aren't just using their devices to browse the internet, at this point. Increasing numbers of consumers are using mobile devices to make purchases with each passing year.
There are a few different ways you can optimize your email marketing for mobile devices. Accelerated mobile pages are one way you can encourage mobile users to clickthrough your links. Performance is crucial when it comes to mobile content, and people are more impatient than they've ever been.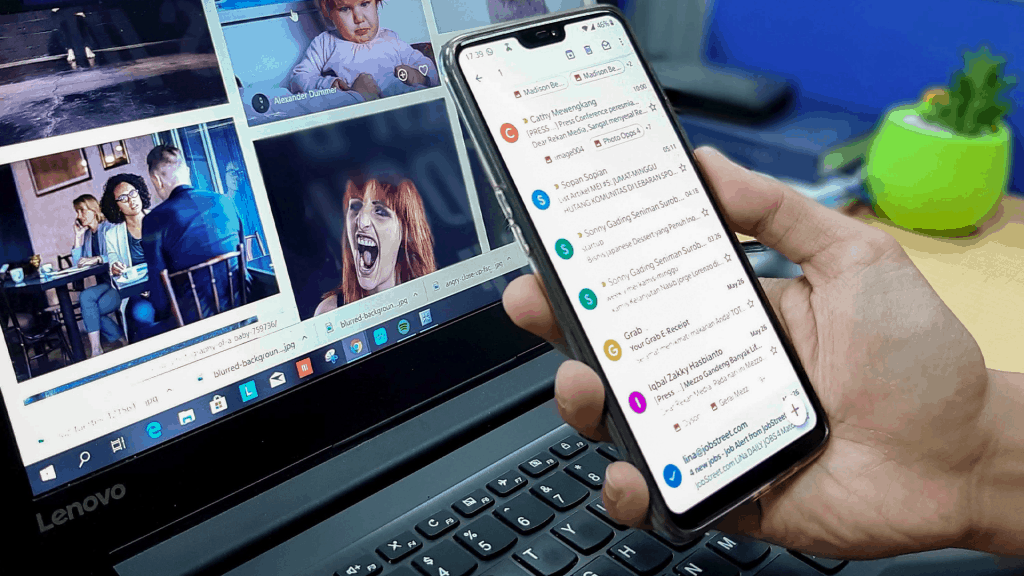 Rich communication services (RCS) messaging is another way you can tailor your email marketing for mobile devices. RCS is being positioned as the replacement for SMS on smartphones and mobile devices. While it won't directly replace email marketing, RCS messaging can be integrated into your email marketing campaigns for a robust multichannel marketing strategy.
Optimizing your digital assets for mobile is one more way where you can improve your email marketing to better perform on mobile devices. Having a slow website can negatively reflect on your company. It could give potential new customers the wrong idea of what you're about and what you're capable of.
Email marketers are starting to see a higher percentage of open rates via mobile devices than through desktop. This follows other digital marketing trends in recent years.
Don't just think about mobile optimization in terms of streamlining your websites, however. You can optimize your images, copy, and even design and layout itself to ensure your marketing materials perform their absolute best on mobile devices like smartphones and tablets.
To do this, think about what needs to be on the email message itself. A marketing email is usually an offer to get a user to clickthrough to a landing page or sales funnel. Only include the most pertinent data and media in the email itself.
Let the landing pages do the rest.
2. Connect With Your Audience
The days of mass marketing are long since dead. Sending inappropriate marketing and advertising can do more harm than good. You run the risk of alienating potential customers, perhaps for good.
As if that weren't bad enough, they could go on to spread bad press about your company. They could deter their friends, family, and social network from doing business with you as well. It's just not worth the risk of sending spammy, thoughtless email marketing.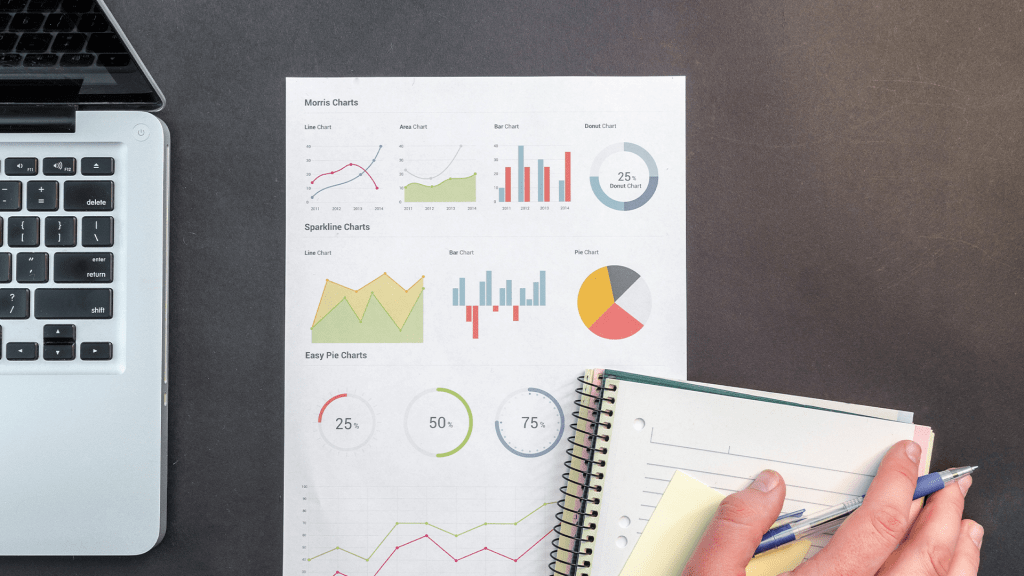 The good news is that email marketing offers unprecedented opportunity for personalized marketing.
To start, you should segment your customer database as much as possible. Break down your customers into age, gender, region, income, or any demographic that you think could be helpful in tailoring your marketing messages.
Don't just guess when it comes to audience segmentation, either. Make sure to perform A/B testing, just like you would with any other marketing campaign. Other market testing could also yield useful marketing data, which could be used to further refine your sales database.
3. User-Generated Content
User-generated content (UGC) has been trending in digital marketing for the last few years. 2020 is the year that UGC is reaching email marketing. Asking your audience to contribute content via email is an easy and effective way to increase engagement and brand loyalty, while increasing conversions at the same time.
82% of consumers report finding UGC very useful when it comes to assessing a brand. Social reviews are one example of the kind of content created by users that many consumers find useful. 70% of consumers are likely to look up a review of a product or brand before making a purchase.
Incorporating user-generated content is an effective way to link your email marketing with other marketing strategies and goals. Email subscribers are 3 times more likely to share content on social media than users who've found content through other channels. It's yet one more way to encourage users to share your content on social media, essentially doing your marketing for you.
There are all manners of ways you can incorporate user-generated content into your email marketing campaign. A simple poll is one way to get customers to engage with your marketing emails. Remember to keep questions relatively simple or it could become too time consuming for customers to actually complete the feedback.
You should also consider incentivizing users for submitting user-generated content. You could offer something as simple as a discount of promo coupon, for instance. Adding interactivity and gamification is another simple, easy way to help raise engagement rates.
4. Get Interactive
Speaking of interactivity, creating interactive email marketing is another simple, effective way to get customers to engage with your emails. Remember, the days of anonymous bulk marketing are long gone. Why waste time and resources on creating a glorified circular ad?
Incorporating interactivity into your email marketing comes with its own challenges, however. Keep in mind, you're going to need to optimize your messaging for multiple devices. Mobile devices have taken the load in terms of internet access, so you'd do well to start there.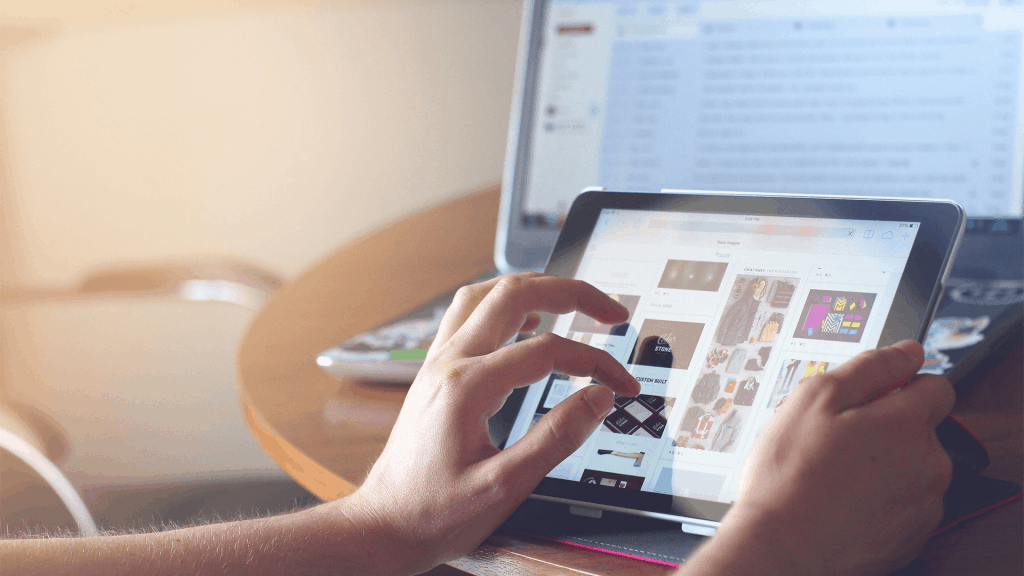 Don't overlook the desktop users, however. Some of your highest ticket clients might be opening your emails on a desktop computer, especially if they're at work.
Interactivity used to be used as a marketing gimmick. 2020 is the year when interactive marketing emails are going to come into their own as a proper marketing tool in their own right.
Consider incorporating a scrollable image galleries to get users interacting with your email. Animated buttons and calls-to-action are another no-brainer when it comes to interactive content.
You can work interactivity into your emails to help accomplish some of your other marketing goals, as well. You could have an interactive poll asking users for their feedback, for instance. This would dovetail nicely with your user-generated content goals.
You could also incorporate an interactive telescoping format to shorten lengthy emails. This would help optimize your marketing emails for mobile devices while also making them interactive and engaging.
5. Customized Sales Emails
Customization has also been trending in digital marketing for a number of years. You wouldn't tweet at some random account on Twitter, would you? That's not going to be very effective and, again, could do more harm than good.
This trend has caused customers to expect customization in every form of digital marketing, as well. 2020 is the year to incorporate customization into your email marketing campaigns if you haven't started already.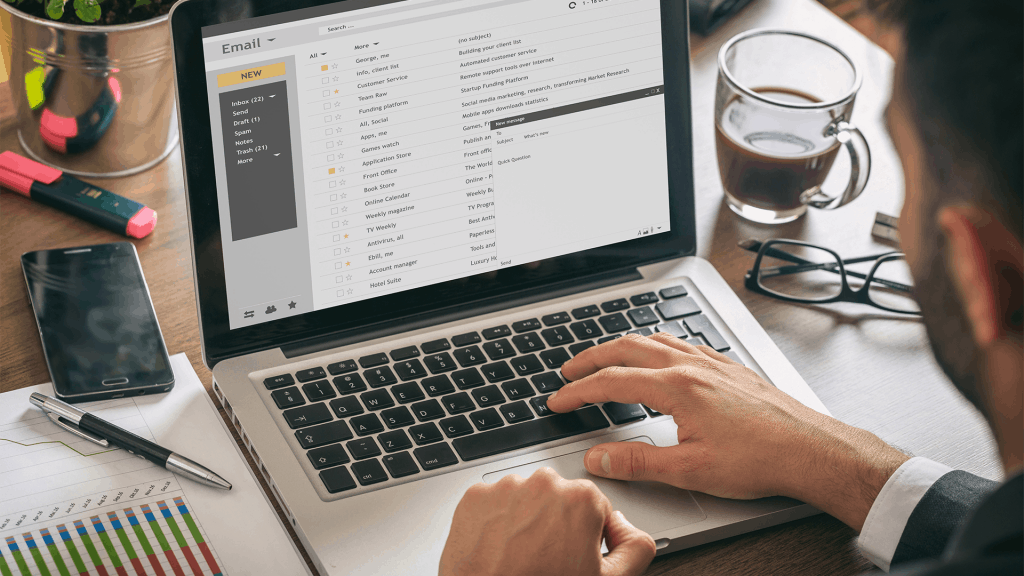 Customizing your email marketing means drilling down into your audience segmentation even further. Get to know your customers on a one-on-one basis. Just remember to incorporate the marketing data you gather into a central location where your entire sales and marketing team will be able to access it.
Every piece of marketing data will help you fine-tune your sales and marketing materials to that particular client. Try incorporating some of the other techniques we've already mentioned to entice your audience to share this information with you, like an interactive poll.
6. Keep Your Customers Engaged
Customization is not the only area where customers expectations have been raised. With so much competition out there, and such a proliferation of information at every turn, your audience is not going to put up with boring, stale email marketing messages. They'll be diving for the unsubscribe button faster than an Olympic swimmer.
With that in mind, your marketing emails need to be interesting and entertaining as well as informative. Think of it less like an ad and more like a magazine itself that you're sending to your customer's inbox.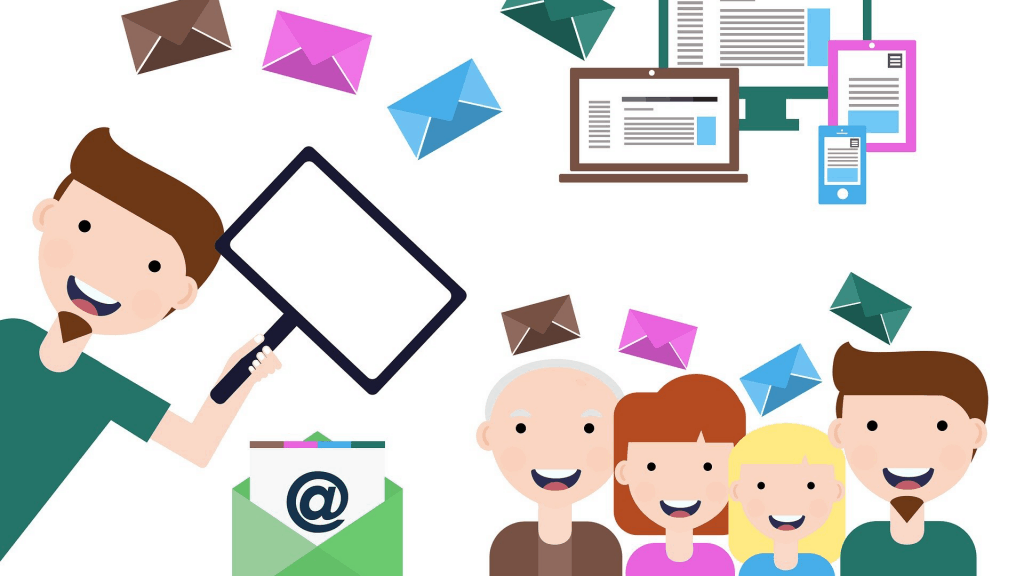 There are all manners of ways that you can make your emails interesting for your audience. Great writing is one easy answer, of course. Colorful, eye-catching graphics are another easy way to make your emails stand out and look striking upon the screen.
Catchy headlines are important, as well. They're what's going to get users to open your email in the first place. Just remember to avoid clickbait, as that can come back and bit you later on.
Humor is an easy way to get people to open your emails. Creating a sense of scarcity is another way, by creating a sense of urgency with limited time offers and special incentives.
7. Clear Calls-To-Action
With all of the distractions available through any given machine or device, you've got to be explicit about what you're wanting your customers to do. This means having a clear, well-thought-out call-to-action at the conclusion of your email.
Think of it this way. Have you ever listened to a podcast? Or watched a first-person video on YouTube?
At the end of every episode, almost every presenter issues some very specific instructions. They could be "Like, subscribe, and follow our podcast." Or they could ask you to visit their sponsor's website.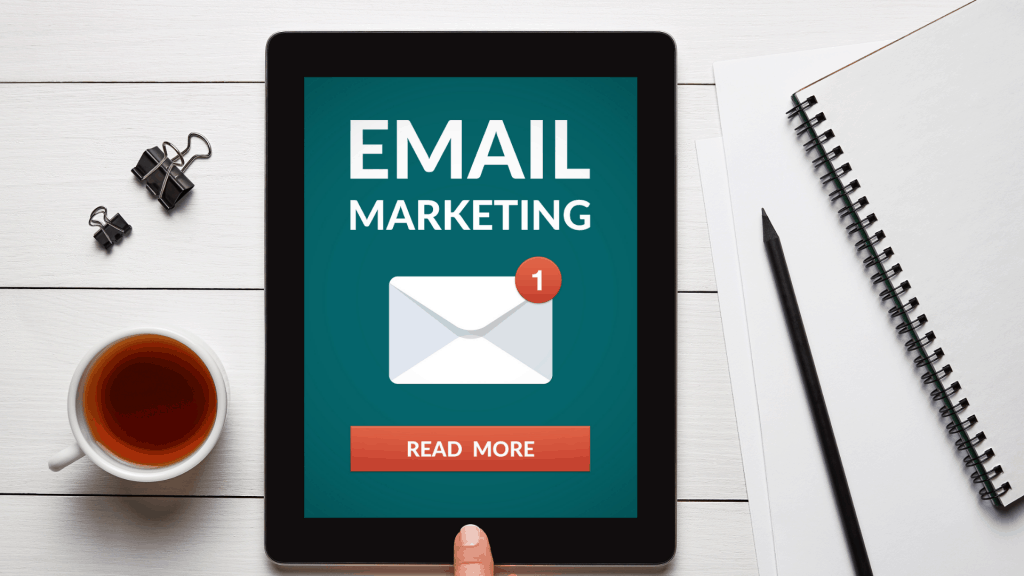 They are not shy about asking. They state, explicitly, what they want you to do. It's almost always at the end, as well, by which point the audience most likely feels some connection with the presenters.
Odds are good that they'll do what you want them to do. Especially if you've given them something of real value. Which you should be doing, as long as your making your email marketing informative, entertaining, and useful.
Keep in mind there's more than one kind of call-to-action, however. The buyer's cycle has gotten longer and more involved than it's ever been before. Marketing to the wrong stage of where a customer's at in the buyer's cycle could end up doing more harm than good.
Say someone's still in the research stage of their buyer's journey. It's highly unlikely they're going to make a purchase when they're still gather information. At that stage, a better call-to-action might be 'Subscribe To Our Newsletter' or 'Download This Free eBook,' both of which could be used to help guide a customer further along in their buyer's journey.
The business world is evolving faster than it ever has before and things only seem to still be speeding up. It's important to get a handle on some of these email marketing trends now and incorporate them into your workflow now, before the next new thing comes along.
Otherwise, you're always playing catch up and never getting ahead of the pack. When you go about email marketing efficiently, using every technological tool at your disposal, you have that many more resources to dedicate to furthering your business and focusing on what actually matters.
Ready To Make The Most Of This Year's Email Marketing Trends?
Good call! With a 4200% conversion rate, you simply cannot afford to overlook email as part of your marketing strategy.
Now that you know more about this year's email marketing trends you need to master, get in touch and find out how I can help you flourish in today's digital economy!